In Hogwarts Legacy, you can explore a large open world filled with quests, secrets, and puzzles to complete. You will encounter chests containing gear that will fill up your gear slots but can also be upgraded to improve its stats and add traits. Upgrading your gear at the Enchanted Loom is very important to your success in Hogwarts Legacy; here is how to upgrade gear in Hogwarts Legacy.
Hogwarts Legacy - How to upgrade gear
To upgrade your gear in Hogwarts Legacy, you must progress through the story until you have the Room of Requirement. Until then, you cannot upgrade your gear.
How to get the Enchanted Loom in Hogwarts Legacy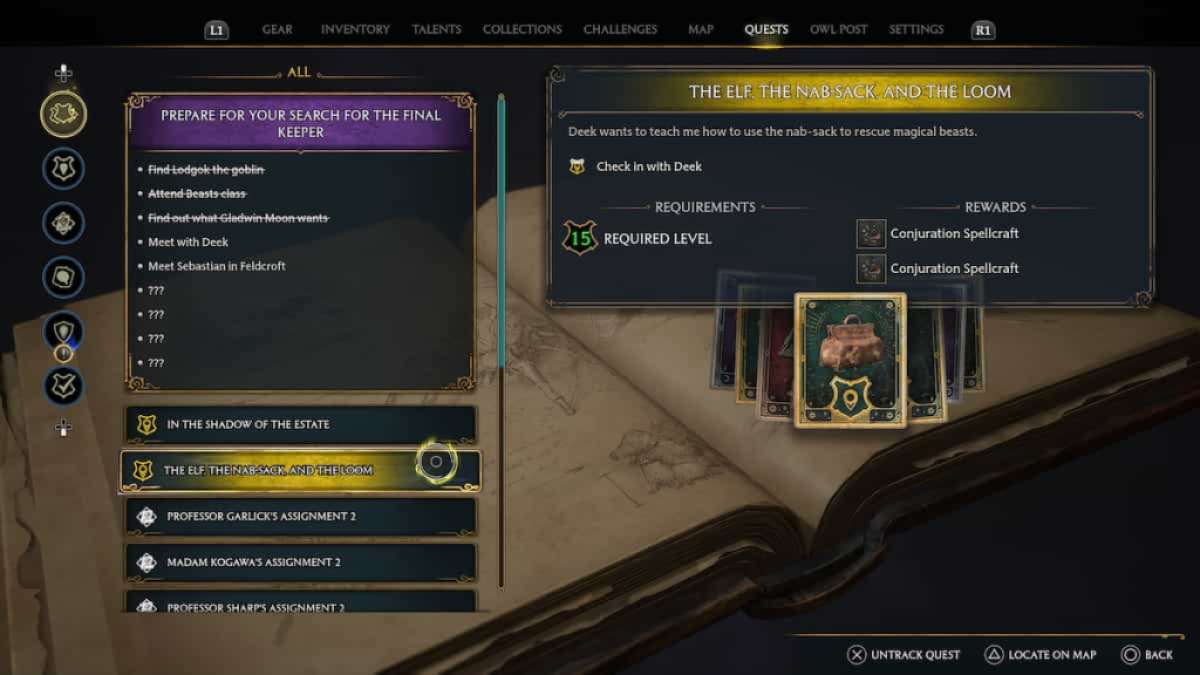 The Enchanted Loom is a Spellcraft for the Room of Requirement that is unlocked during Autumn by completing The Elf, The Nab-Sack, and the Loom main story quest. This quest will trigger early in the Autumn season after completing The Helm of Urtkot. The quest requires you to complete various tasks for Deek to collect Beasts with the Nab-Sack.
The Beasts you've collected can then be used to collect magical materials used at the Enchanted Loom to upgrade your gear.
Related: What to do with Unidentified Gear in Hogwarts Legacy
How to use beast materials to upgrade your gear in Hogwarts Legacy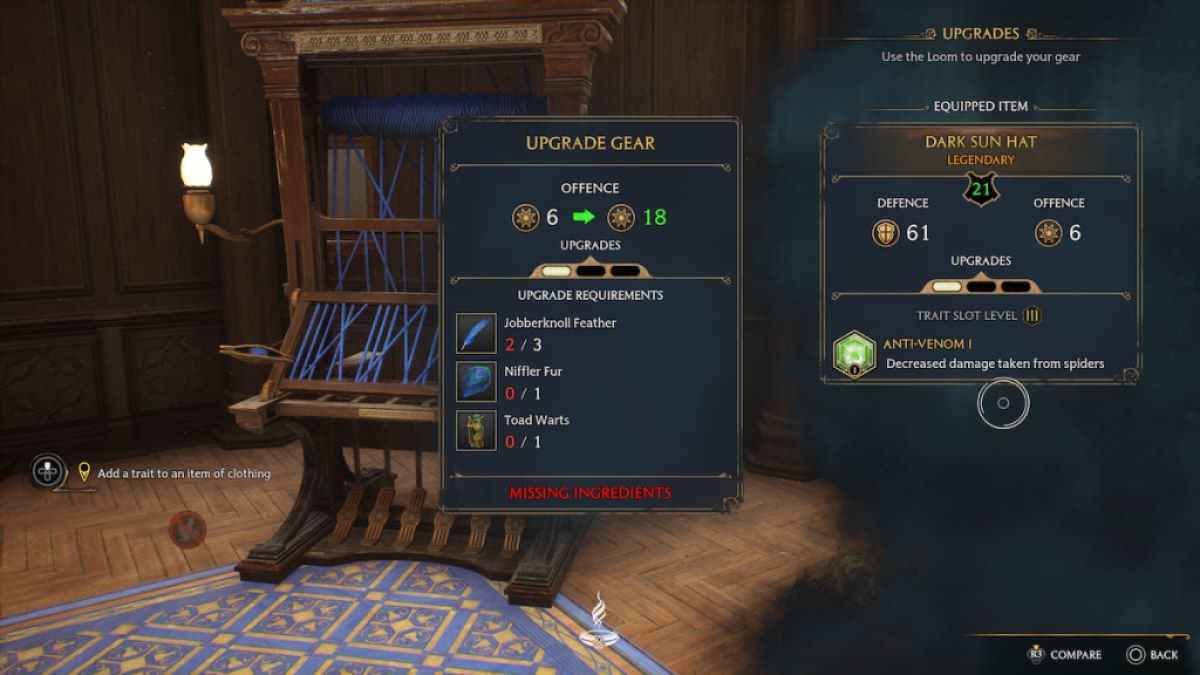 After you have used the Conjuration Spell to place an Enchanted Loom. Interact with the Enchanted Loom. You will have the option to add Traits to gear with an available slot or upgrade the gear. Gear has either an offense or defense stat by default, and upgrading the gear can add extra offense or defense to the gear.
It is recommended only to upgrade the gear that you are currently using to not waste magical materials. Magical Materials can be obtained from Beasts you have captured or bought at the Brood and Peck shop in Hogsmeade.
Looking for more Pro Game Guides Hogwarts Legacy content? Check out our guides on How to get Mallowsweet Leaves in Hogwarts Legacy or Best Talents to learn first in Hogwarts Legacy.