Hogwarts Legacy includes many fantastic aspects of the Wizarding World. While you can master spells and solve puzzles, you are also free to collect magical beasts. This includes many creatures, such as the Diricawl. This may leave you wondering where to find Diricawls and how to get Diricawl Feathers in Hogwarts Legacy.
How to find Diricawls in Hogwarts Legacy – Diricawl Den Location
There are various locations in Hogwarts Legacy, but we found our Diricawl Den north of the Keenbridge Settlement. We have marked its location in the image below with a yellow circle. Head here to discover a Diricawl Den and be prepared to capture one.
Ensure you have the Nab-Sack by completing The Elf, the Nab-Sack, and the Loom quest, and use this to capture the Diricawl. You can find more Diricawl Dens south of the Marunweem Lack, south of Poidsear Coast, east of Clagmar Castle, and near the western shore of Clagmar Castle.
How to get Diricawl Feather in Hogwarts Legacy
Like other magical beast ingredients, you can get Diricawl Feathers in two ways. The first is by heading to Brood and Peck in Hogsmeade Village. The shop will sell the feathers for 250 Galleons. You can also care for your Diricawl in your Vivarium with the Beast Petting Brush and Beast Feast to receive Diricawl Feathers.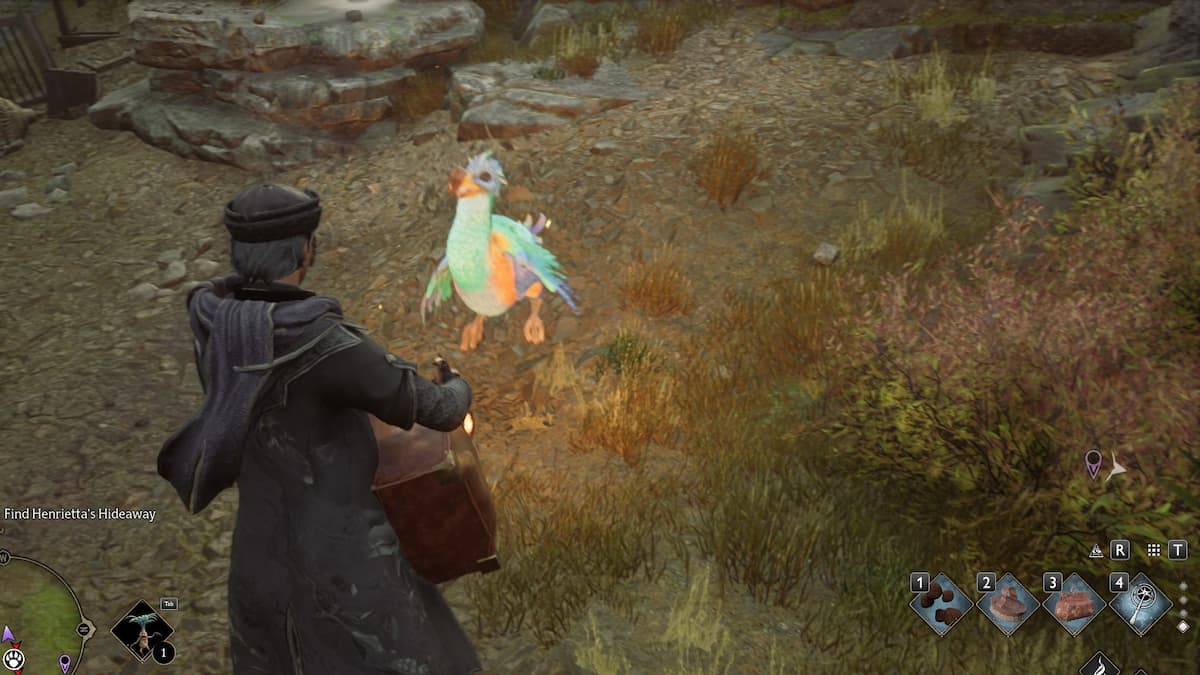 For more information on Hogwarts, check out Can you catch Dragons in Hogwarts Legacy? and Can you capture Snidgets for your Vivarium in Hogwarts Legacy? on Pro Game Guides.