Hogwarts Legacy has several magical creatures that you'll come across while exploring the highlands. These beasts can be rescued and nurtured in the Vivariums at the Room of Requirement. You'll also get to see a Dragon in the game, along with a Dragon egg. Of course, catching, petting, or riding dragons would be brilliant, and you need to know if it is possible in Hogwarts Legacy.
How to find the Dragon in Hogwarts Legacy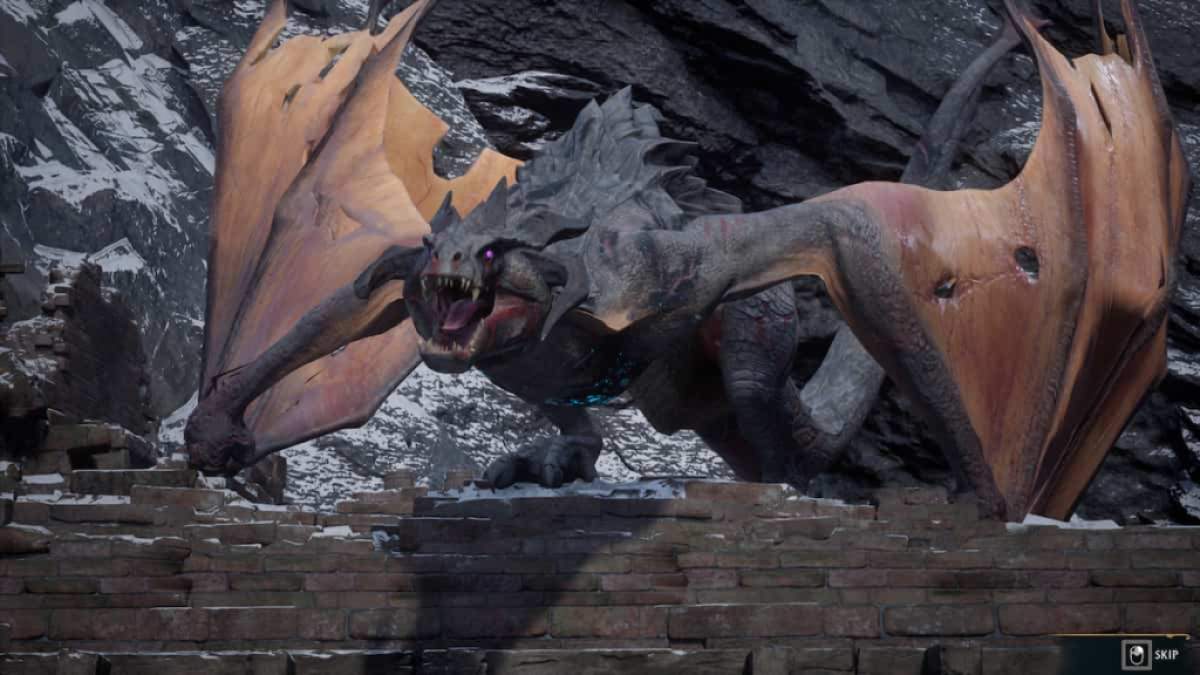 Unfortunately, you cannot catch or ride a Dragon in Hogwarts Legacy. While traveling the world, you'll come across various magical beasts like Phoenix, Graphorn, Thestral, Hippogriffs, Puffskeins, and more. Most of these creatures can be found in different locations on the map, and they can be rescued and nurtured. However, the Dragon is part of a quest, and you'll get to see it in different cutscenes. To find the Dragon, you must progress in Poppy Sweeting's questline.
Related: How to explore the cellar in Hogwarts Legacy (In The Shadow of the Estate)
Poppy Sweeting is one of the characters you'll meet in Hogwarts Legacy and she has several quests related to these magical beasts. You'll come across Dragons at Horntail Hall during the Fire and Vice quest. At the end of the quest, you'll need to free the Dragon. Shortly after, you'll find a Dragon egg and must return it to the mother Dragon. During the Poached Egg quest, you must visit a Dragon nest to return the egg. This is the closest you'll come to a Dragon in Hogwarts Legacy.
Although you cannot ride it or catch it, you'll have to survive against the Dragon during the Poached Egg quest. While flying across the regions on your broom, you'll also notice the Dragon flying by. You can chase it, but the Dragon will not react and simply fly away faster. These are some of the interactions you'll have with Dragons in Hogwarts Legacy.
Want to complete the First Trail in Hogwarts Legacy? Check out Hogwarts Legacy – Percival Rackham's Trial Walkthrough & Solutions on Pro Game Guides.