In Hogwarts Legacy, you'll meet several unique characters who are featured in different questlines. Sebastian Sallow is one of these characters, and you'll need to explore a cellar in one of his quests. Naturally, you need to know where the cellar is located and how to explore it. Here's what you need to know about the In the Shadow of the Estate quest in Hogwarts Legacy.
How to search the Estate for clues in Hogwarts Legacy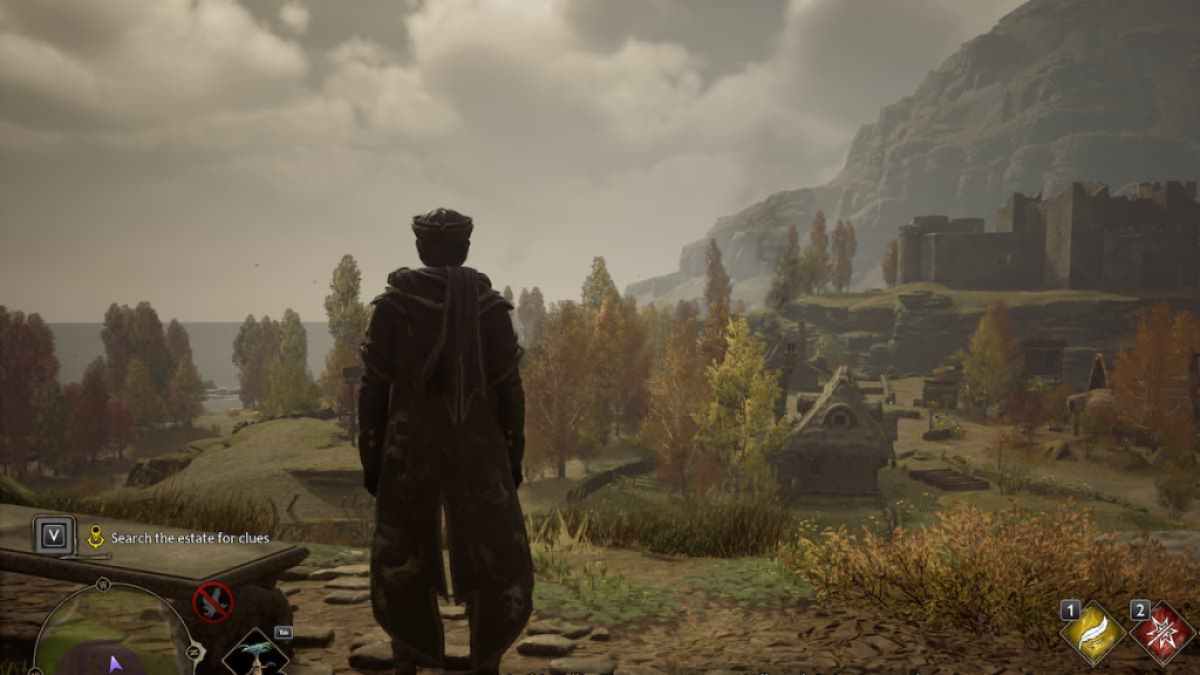 During In the Shadow of the Estate, you'll explore an abandoned estate located in the Feldcroft Region. You will visit this location with Sebastian, and you must find Isidora's cellar. Walk up to the estate and use Revelio to reveal all interactable quest objects nearby. You'll notice a well, a pile of stones, and a seating bench outside the estate. Your character will immediately recognize this location from one of the Pensieve memories.
Next, you need to enter the estate through the broken stone door and use Revelio. You'll find a portrait of Isidora Morganach, however, it's burned and you cannot speak with the person in the portrait. Come back and interact with Sebastian. For the next part of the quest, you need to break and explore the estate further to find the cellar.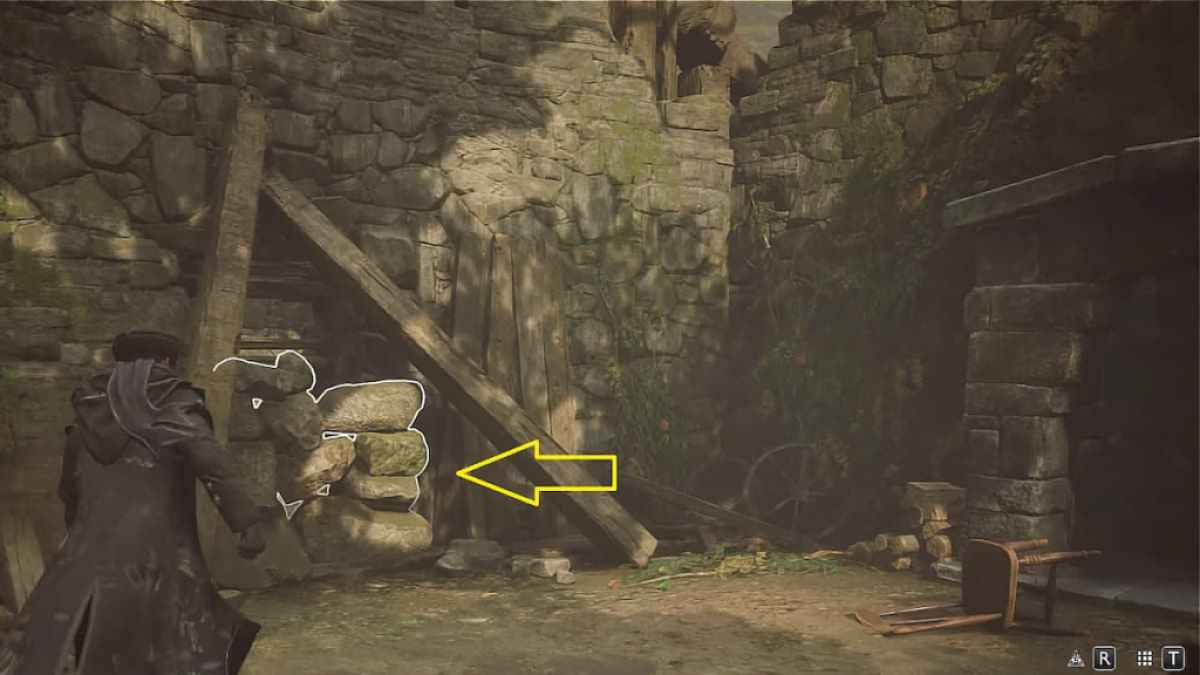 The entrance to the cellar is located in another room, and you can reach this room by breaking through a stone wall with your spells. Look at the wall directly opposite Isidora's burnt portrait, and you'll find a passage blocked by stone debris. Break it with Confringo, Depulso, or Bombarda to enter the room. The cellar entrance is located just on the right-hand side of the room, and you'll need to walk down the stairs to visit it.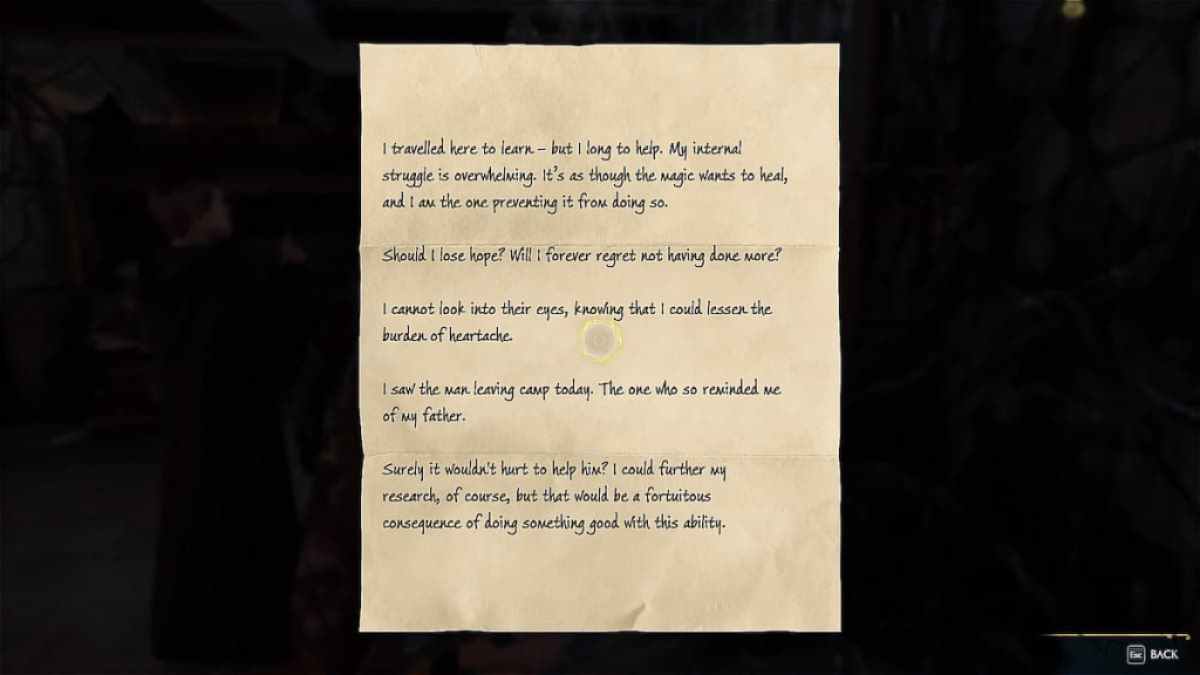 In the cellar, you'll find Isidora Morganach's Journal Entry that gives more insight into ancient magic and the keepers. There is another room in the cellar that can be entered by breaking through the bookshelves.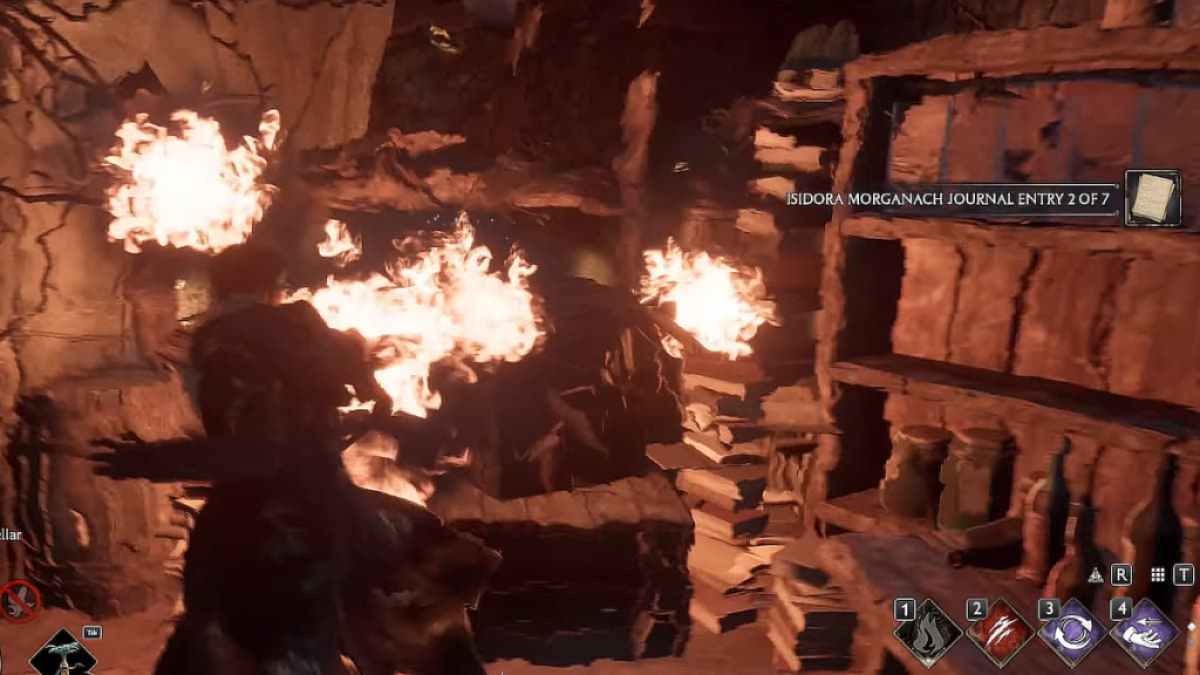 Use Incendio, Confringo, or similar spells to destroy the bookshelves blocking the path to the next room in the cellar. This room is filled with death vines, so we recommend using Lumos while visiting the other room. Inside this room, there is a mirror that connects to the Undercroft. Walk inside and a cutscene ensues after which a picture puzzle will appear on the wall. This picture puzzle will be solved eventually by following Sebastian's quests in Hogwarts Legacy.
Want to complete the First Trail in Hogwarts Legacy? Check out Hogwarts Legacy – Percival Rackham's Trial Walkthrough & Solutions on Pro Game Guides.