In Hogwarts Legacy, you can explore the wild to complete different quests and meet various magical beasts. Puffskeins are one of the beasts you'll come across fairly early in the game, and you need to know where to find and rescue them. Rescuing magical creatures allows you to nurture them at Vivariums and keep them safe from Poachers. Here's how to get Puffskeins and Puffskeins Fur in Hogwarts Legacy.
How to get Puffskeins in Hogwarts Legacy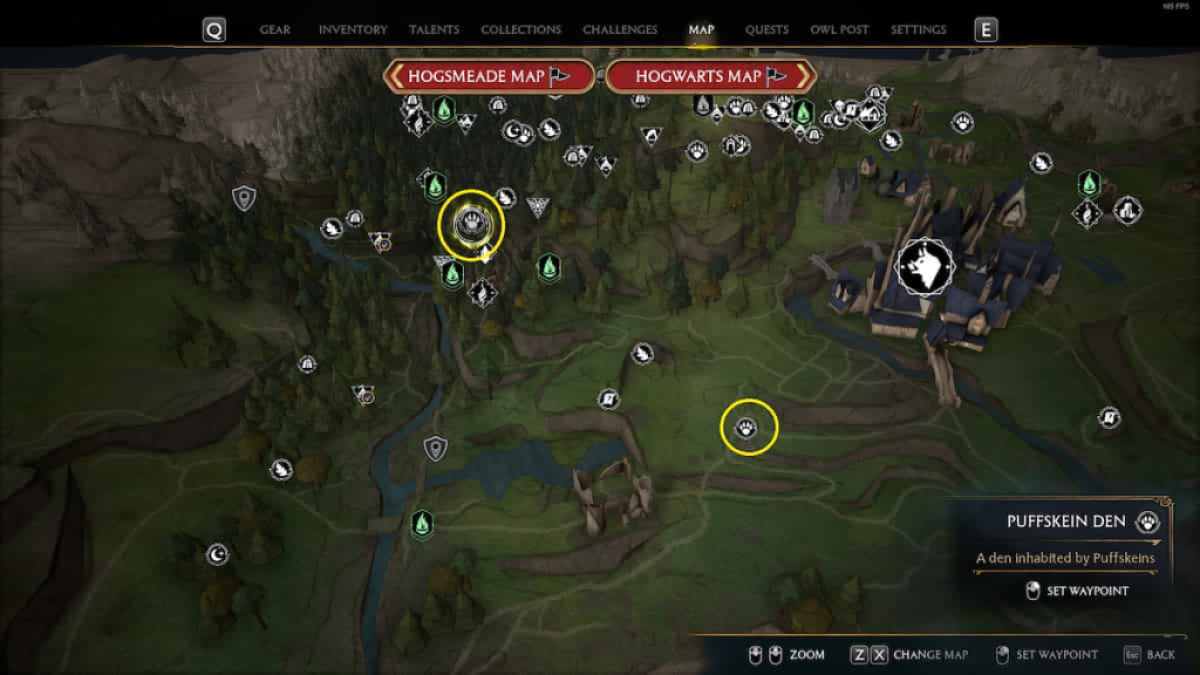 Puffskeins can be found at Puffskein dens in Hogwarts Legacy. You can rescue these fantastic beasts by visiting one of the dens and using the Nab-Sack. The closest Puffskein den to Hogwarts castle is located south of the Hogsmeade Village. Check the yellow circle on the map image above to see this den's exact location. While approaching the Puffskeins, you can use the Disillusionment spell to go invisible and rescue them by using the Nab Sack in range of the creature.
Several other Puffskein dens are scattered around the map, but the easiest ones to reach are located south of Hogsmeade Village and north of the Forbidden Forest region. Both of these locations are marked in the image above. You will have to travel around these areas during main quests, so it's best to make a note of the Puffskein dens in the region. To catch any magical beasts, you must have the Nab-Sack, which is acquired from The Elf, the Nab-Sack, and the Loom quest. Completing this quest will also unlock the first Vivarium in the Room of Requirement.
Related: Can you autocollect beast materials from the Vivarium in Hogwarts Legacy?
How to get Puffskeins Fur in Hogwarts Legacy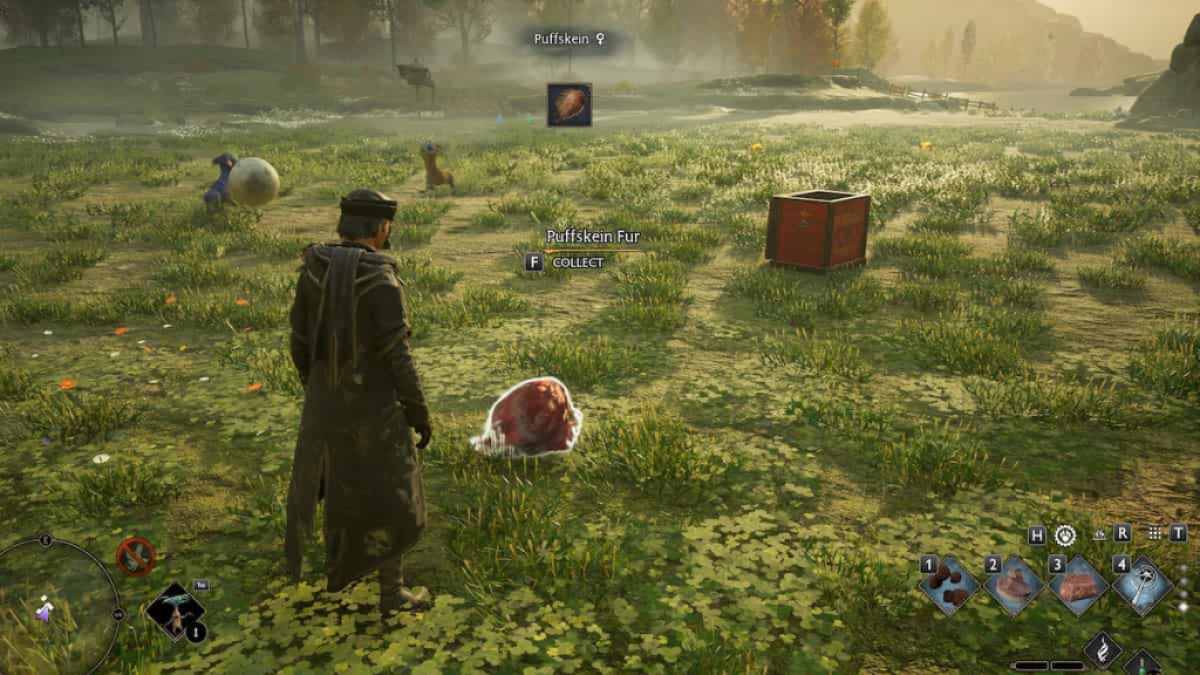 You can purchase Puffskein Fur from Brood and Peck Shop located at Hogsmeade Village. Puffskein Fur costs around 150 Galleons. You can also nurture your Puffskeins at the Vivarium by feeding and petting them. This will allow you to get Puffskein Fur as a reward. The Beast Feed can be used to feed the magical creatures, and the Beast Petting Brush is required to pet them. Magical materials acquired from different creatures can upgrade gear and add traits to them.
To find out more on Hogwarts Legacy check out, How to cast Petrificus Totalus in Hogwarts Legacy on Pro Game Guides.