In Hogwarts Legacy, you meet various magical beasts while traveling across the world. You can rescue these fantastic beasts and bring them to the Vivarium to keep them protected from Poachers. After taking these beasts to the Vivarium, you can care for them to get magical materials as rewards. Here's what you need to know about petting beasts and collecting magical materials from them in Hogwarts Legacy.
Can you get all magical materials at once in Hogwarts Legacy?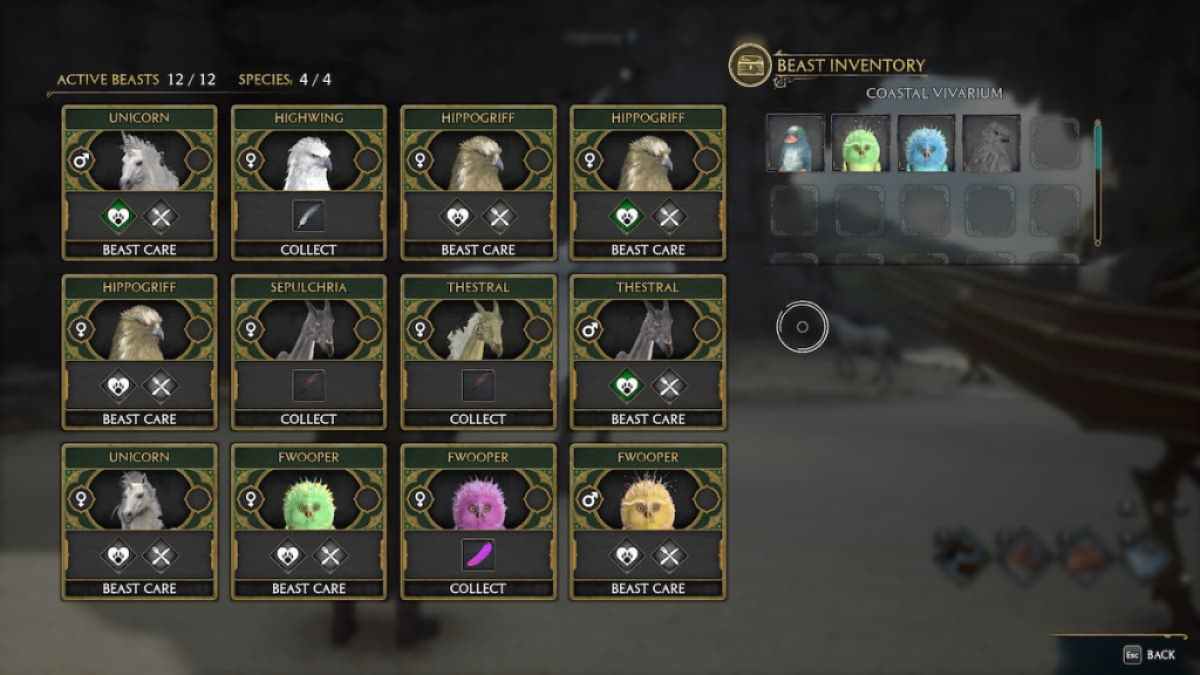 Unfortunately, you cannot collect all magical materials at once from the beasts at your Vivarium in Hogwarts Legacy. There is no option to autocollect these items from beasts, meaning you'll need to manually interact with every creature. The best thing you can do is summon the creatures directly in front of you by opening the beast inventory. Here you can see which creatures are ready to give materials and which are hungry and need petting.
How to get magical materials from beasts in Hogwarts Legacy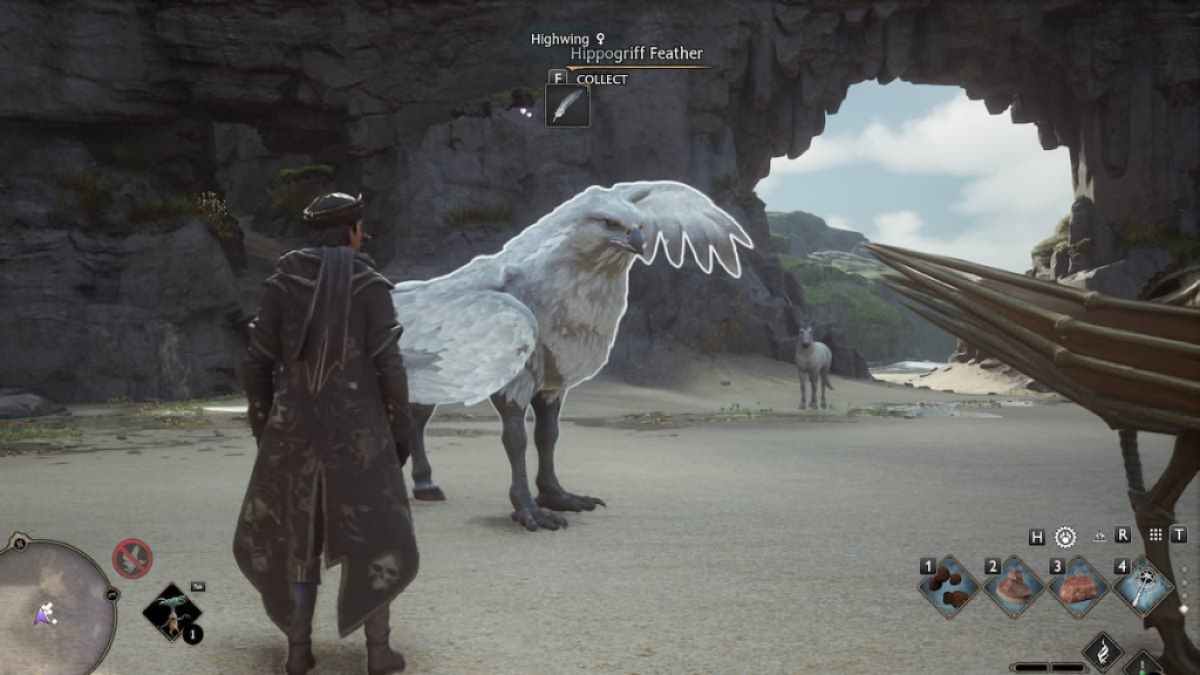 To get different magical materials from the creatures, you must feed them using the Beast Feed, and pet them using the Beast Petting Brush. After a certain time, the beasts will be ready to give their magical material. You can collect them one by one by summoning all the creatures in front of you. To collect the magical material, simply stand in front of the beast and press the respective button when the prompt appears.
Related: Where to get Nifflers and Niffler Fur in Hogwarts Legacy
How to summon beasts in Vivarium in Hogwarts Legacy
To summon and interact with beasts, you need to press the RB or R1 on the controllers, and H on the keyboard. This opens up the Beast Inventory. Select the beast you want to summon, and call them in front of you. This way, you can quickly collect the magical material and care for them in Hogwarts Legacy.
To find out more on Hogwarts Legacy check out, How to cast Petrificus Totalus in Hogwarts Legacy and Where to get Fwoopers and Fwooper Feathers in Hogwarts Legacy on Pro Game Guides.