In Hogwarts Legacy, you will come across various kinds of magical creatures. Each of these creatures are extremely unique and can be found roaming freely in the open world. You can learn to befriend, feed, and interact with them in Hogwarts Legacy. Here's how to get Nifflers and Niffler Fur in Hogwarts Legacy.
How to find Nifflers in Hogwarts Legacy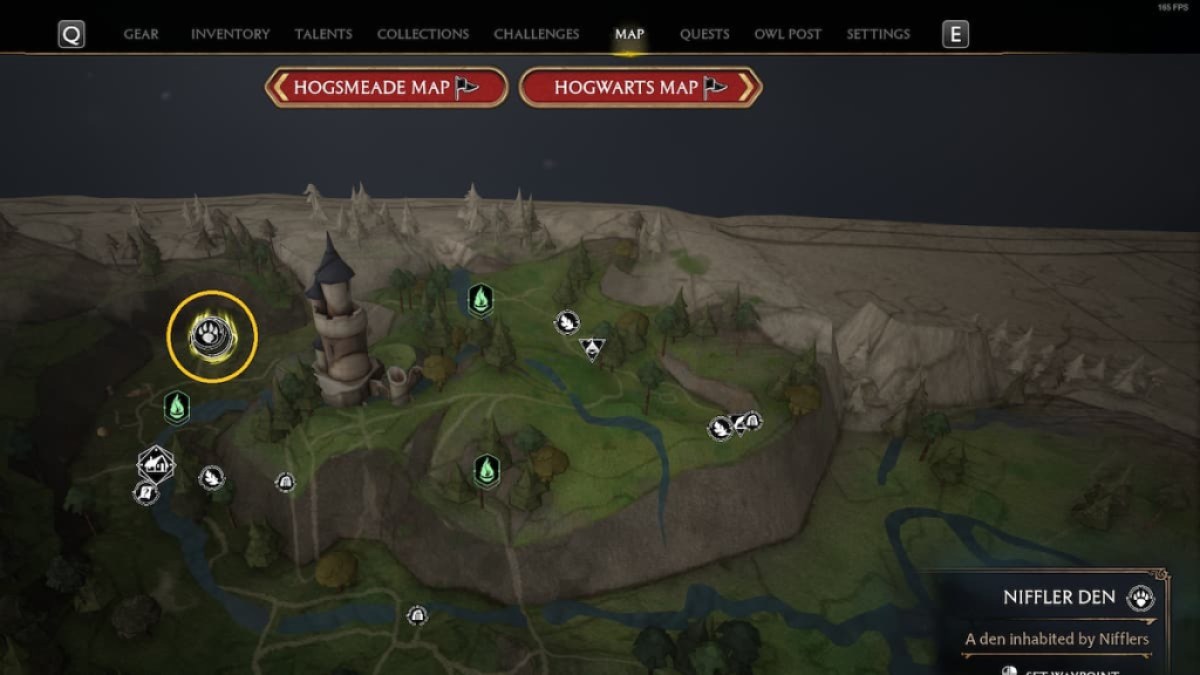 Nifflers are funny and delightful to look at and have a penchant for shiny objects. These mischievous creatures carry a pouch where they hide their treasures. They go after any shiny object that catches their eye without thinking it through. In Hogwarts Legacy, you will learn to tame and befriend them after you have sat in on Professor Howin's Beast Class. You can find them in these Niffler dens across the map. See the map above to find the easiest den to catch Nifflers.
North Ford End, located west of San Bakar's Tower: This is the easiest location to spot Nifflers.
East of Keenbridge: This is one of the easier locations to spot a Niffler den just on top of the cliff. You can use your broom to get there quickly.
South East of Feldcroft: Another den is located in the far Southern part of Feldcroft, Sebastian's childhood town, which is where you will find more Nifflers.
South of Cragcroft: This den is located in the far Southern east side of Cragcroft, and you might want to teleport yourself or use a broom from Cragcroft.
These are all the Niffler dens we have found so far. We will update this list with more locations after finding them in-game.
Related: Where to get Thestrals and Thestral Hair in Hogwarts Legacy
How to find Niffler Fur in Hogwarts Legacy
To catch these lovable creatures, you need to complete The Elf, the Nab Sack, and the Loom quest, which unlocks the Vivarium. It is a magical space hidden inside the Room of Requirement where these creatures can be tucked away safely. Once you have the Nab Sack, it functions the same way as Newt Scamander's suitcase from Fantastic Beasts. After rescuing these beasts you can take them to the Vivarium. In the Vivarium, you can feed and interact with the Nifflers. In return, the Nifflers will give you their magical material called the Niffler Fur, which can be used to upgrade and add traits to your gear in Hogwarts Legacy.
To find out more on Hogwarts Legacy check out, How to cast Petrificus Totalus in Hogwarts Legacy and Where to get Fwoopers and Fwooper Feathers in Hogwarts Legacy on Pro Game Guides.