In Hogwarts Legacy, you get to rescue and meet various magical creatures, and you can bring them to the Vivarium to protect them from Poachers. Most of these magical creatures can be found in different dens. However, there are a few mythical creatures that you can only find once. The Phoenix is one such legendary creature, and you need to know where to find it. Here's how to find the Phoenix and Phoenix Feathers in Hogwarts Legacy.
How to find a Phoenix in Hogwarts Legacy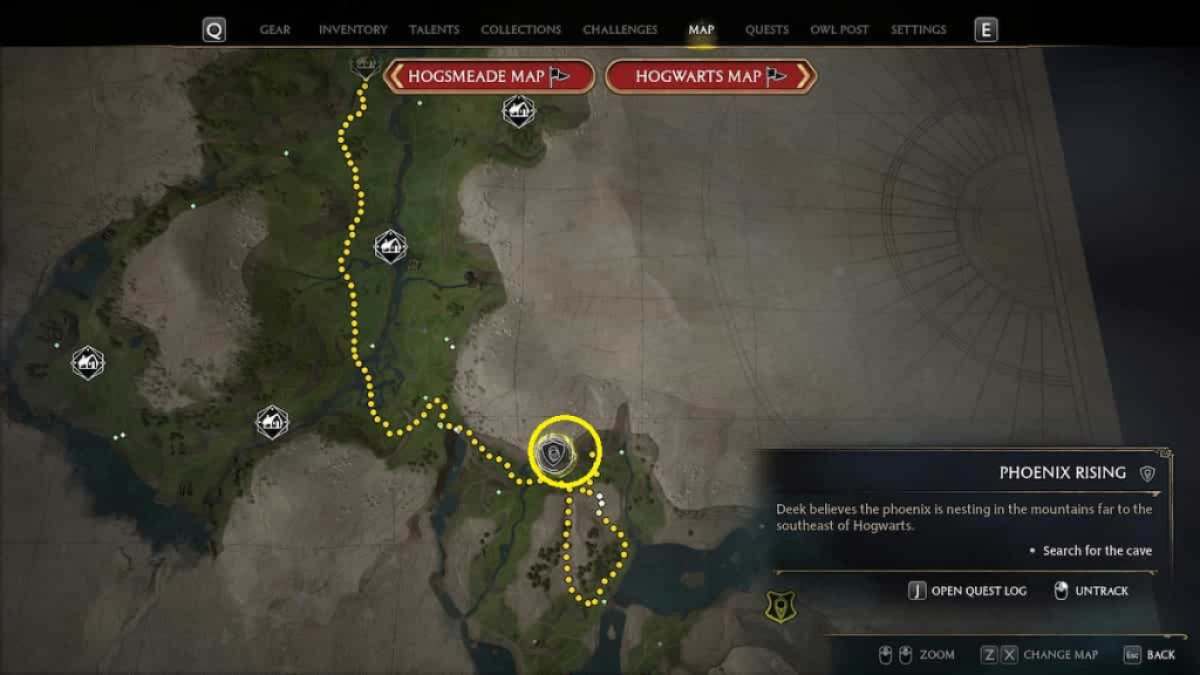 The Phoenix Rising quest in Hogwarts Legacy is where you can find a Phoenix. This quest is provided by Deek at the Room of Requirement, and it appears after you have completed Niamh Fitzgerald's Trail. The mission to find the Phoenix starts at the Phoenix Mountain Cave, located far south in the Poidsear Coast Region. The Phoenix Mountain Cave is the closest Floo Flame you can fast travel to reach this location quickly. Check the map location on the image above to see the exact location of this cave.
Inside the cave, you'll come across several Poachers, and must eliminate them to move ahead. After defeating the Poacher Pack, you need to reach the top of the mountain, where you'll find the Phoenix. Use the Nab-Sack to rescue the Phoenix and bring it back to the Room of Requirement. After returning and interacting with Deek at the Room, you'll see a new Vivarium opening up, and here you can house more magical creatures to keep them safe
Related: How to solve the Keenbridge Merlin Trial in Hogwarts Legacy
Where to get Phoenix Feathers in Hogwarts Legacy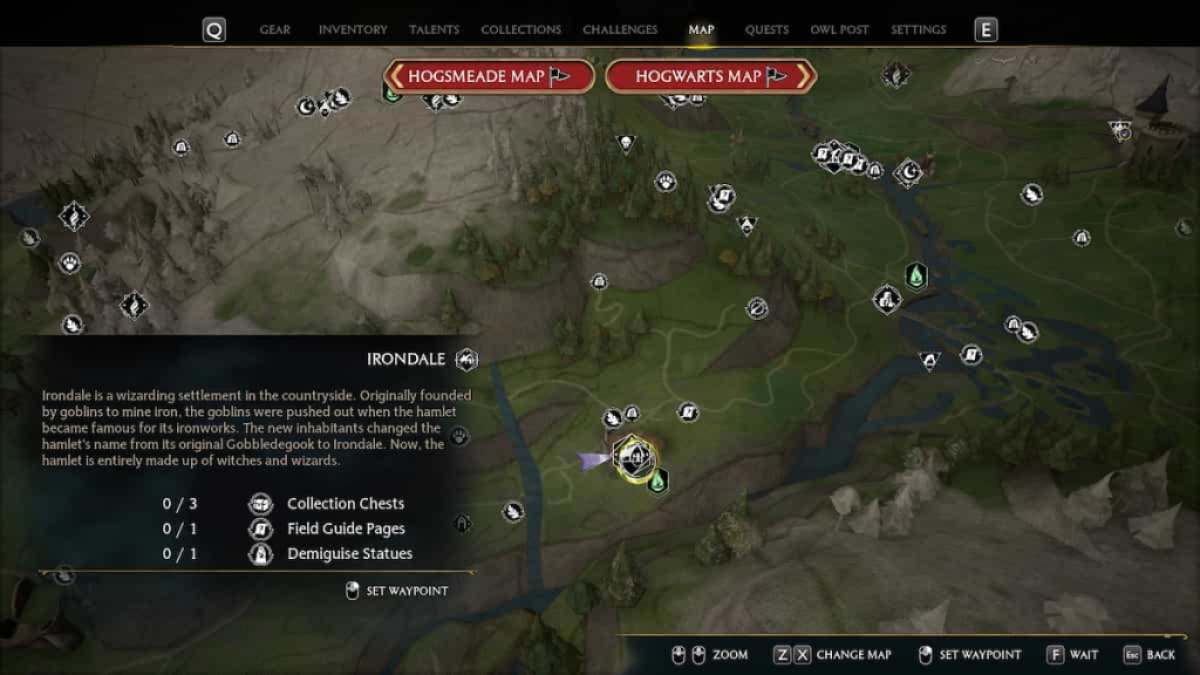 Phoenix Feathers are exceptionally rare magical materials, and you cannot find this item at every shop. To purchase Phoenix Feathers, you need to travel down to the Irondale settlement in the Feldcroft Region and interact with Padraic Haggerty at the Hamlet Shop. Here, you can buy Phoenix Feathers for 700 Galleons. Check the map image above to see the location for this settlement.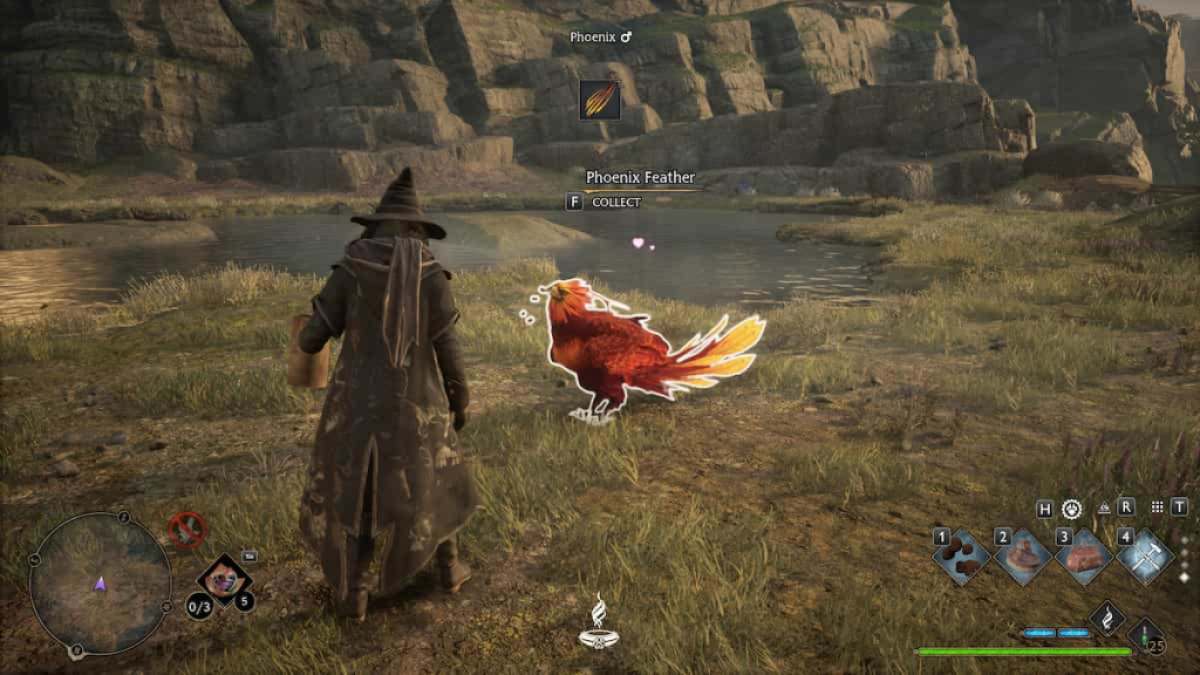 Alternatively, you can nurture the Phoenix you saved by petting and feeding it at the Vivarium to get Phoenix Feathers. Use the Beast Petting Brush to pet the creature, and the Beast Feed to feed it. Eventually, the Phoenix will start giving Phoenix Feathers, which you can collect by simply interacting with the creature. This is how to get a Phoenix and Phoenix Feathers in Hogwarts Legacy.
Want to complete all the side quests in Hogwarts Legacy? Check out How to complete A Bird in the Hand quest in Hogwarts Legacy on Pro Game Guides.