Several quests in Hogwarts Legacy require players to use their puzzle-solving skills to proceed forward with the mission. The A Bird in the Hand side quest requires you to help Poppy and Dorran the Centaur rescue Snidgets from poachers. The quest has two main puzzles that you must solve to gain progress and complete the objective.
How to complete the A Bird in the Hand Quest in Hogwarts Legacy
To complete this quest, you will need to solve a few puzzles. These can be tricky, but you can easily solve them with the right spells and knowledge. Here is how to complete the A Bird in the Hand Quest and puzzles in Hogwarts Legacy.
How to 'Figure out how to enter the ruins' in Hogwarts Legacy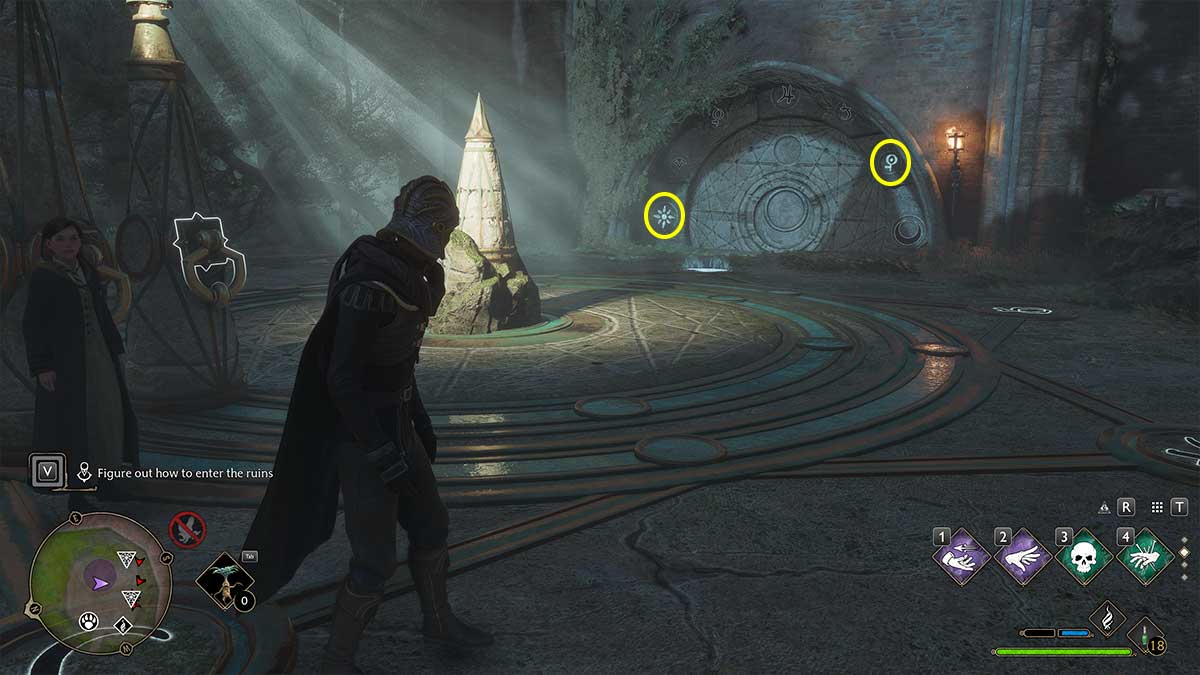 After you reach the destination, Dorran asks you to place the Scholar's Moonstone on the rock at the center of the platform. Once you place the Moonstone in its place, two symbols on the ruin entrance will start to glow (first image). Now, you need to use the Accio spell to move the light pillars to their correct position and open the gate.
You need to shine a light on the same symbols on the ground as those glowing on the ruined gate, i.e., the star and the key with a dot. Place one pillar directly opposite the star (second image) to do this. Similarly, move the other pillar so that it shines a light on the dotted key. This requires you to move the outer pillar to the left of the H symbol and the inner pillar to the left of the A symbol.
Related: How to 'Investigate the goblin presence' in Hogwarts Legacy
How to 'Search for the Snidgets' in Hogwarts Legacy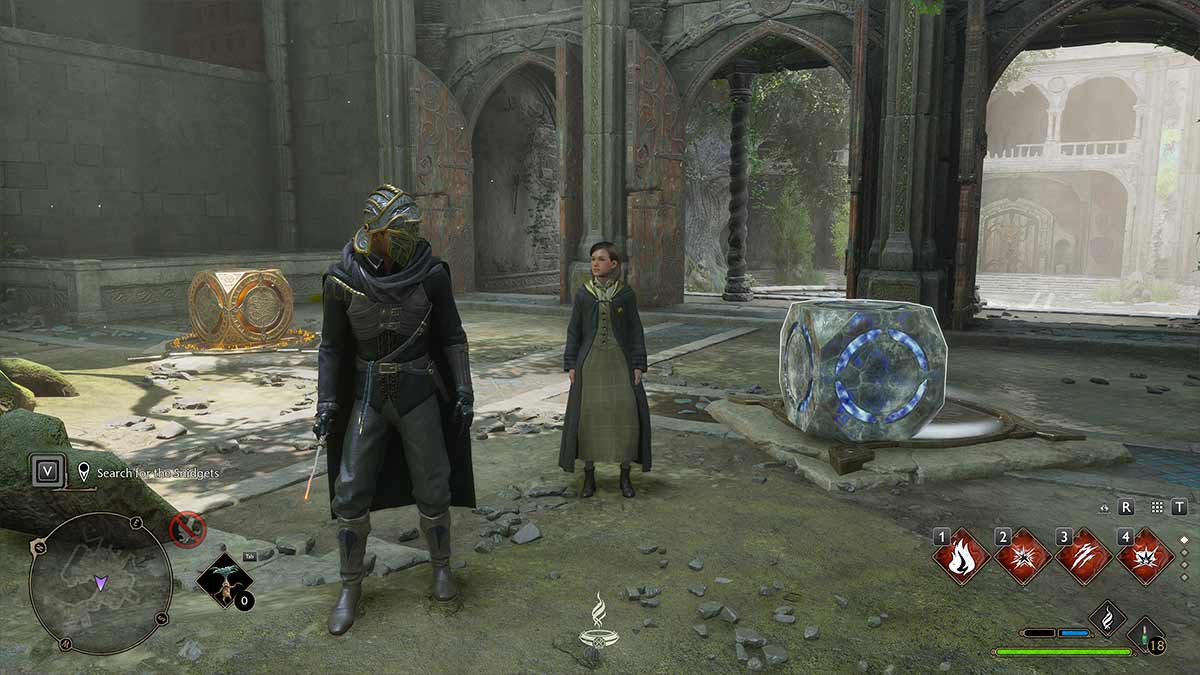 Inside the ruins, you'll come across another puzzle blocking the gates. There will be two platforms on the ground, one with a fire symbol and the other with an ice symbol. As shown in the image, you need to find two blocks you can place on their respective platforms. Use the Revelio spell, and the game will highlight these for you.
The fire block is easily accessible, and you can move to it the platform using the Wingardium Leviosa spell. To acquire the ice block, you need to climb the wall using a wooden box and the Wingardium Leviosa spell. Move the ice block onto the platform as you did with the fire block. Finally, cast the Confringo spell on the fire block and the Glacius spell on the ice block to unlock the gates. Finally, fight some poachers alongside your friends and rescue the Snidgets.
Stay tuned to Pro Game Guides for more Hogwarts Legacy content. In the meantime, head over to our article on How to turn off your mini-map in Hogwarts Legacy.