In Hogwarts Legacy, you get to explore the vast highlands, meet new characters, learn unique spells, and discover magical beasts. Giant Toads are one of the beasts you'll come across, and you can rescue them and bring them to the Vivarium. Saving these magical creatures from Poachers allows you to keep them safe in the Room of Requirement. Here's how to get Giant Purple Toads and Toad Warts in Hogwarts Legacy.
Where to get Giant Purple Toads in Hogwarts Legacy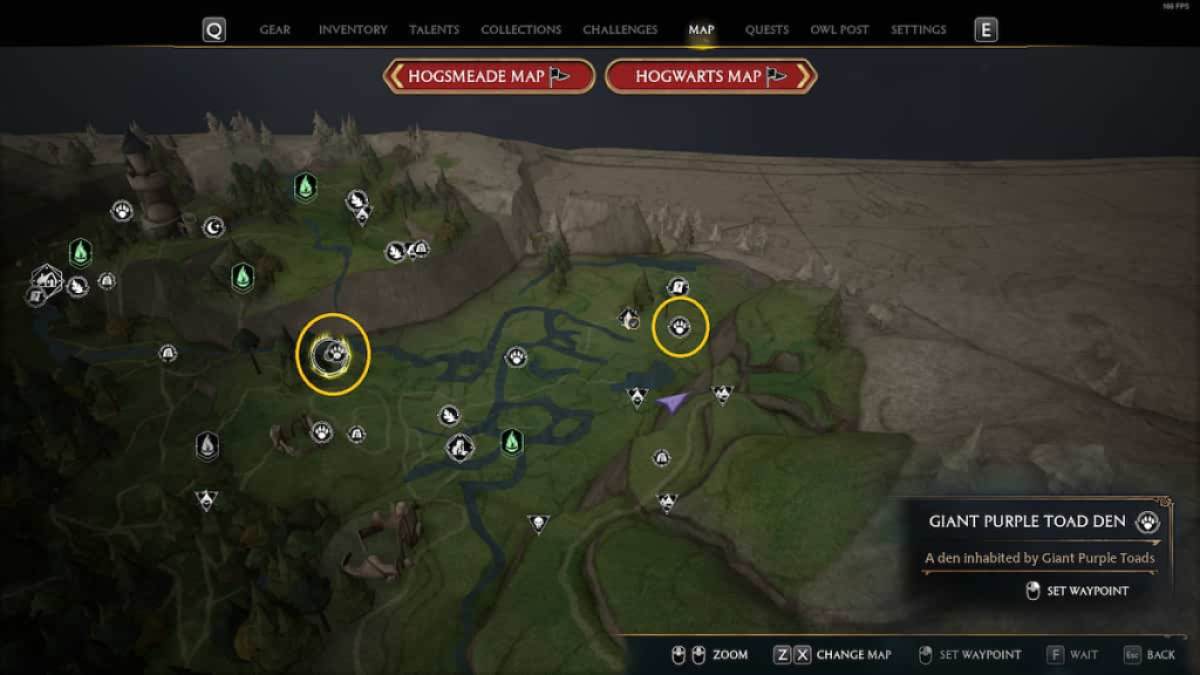 Magical beasts can be rescued from various dens found all around the map. The paw symbol identifies dens on the map. Giant Purple Toads also inhabit their respective dens, and the first ones you will find are located in the North Ford Bog Region. One is located just south of the San Bakar's Tower Floo Flame, and the other is far east of the Battle Arena. Check the yellow circles on the map image above to see the exact location of these two Giant Purple Toad dens.
Several other Giant Purple Toad dens are found all around the highlights, but the two in North Ford Bog are the easiest to reach. You will have to travel to San Bakar's Tower during the early part of the main storyline, so make sure to activate the Floo Flames in the area while visiting this region. The other Giant Purple Toad dens are located north of Aranshire, south of North Sea Bog, at Maruneweem Lake, south of Upper Hogsfield, and on the island west of Clagmar Coast. Remember, you must complete The Elf, the Nab Sack, and the Loom quest to unlock the first Vivarium in Hogwarts Legacy. This is where you can shelter and nurture all the magical beasts rescued from the wild.
Related: Where to get Diricawl and Diricawl Feathers in Hogwarts Legacy
Where to get Toad Warts in Hogwarts Legacy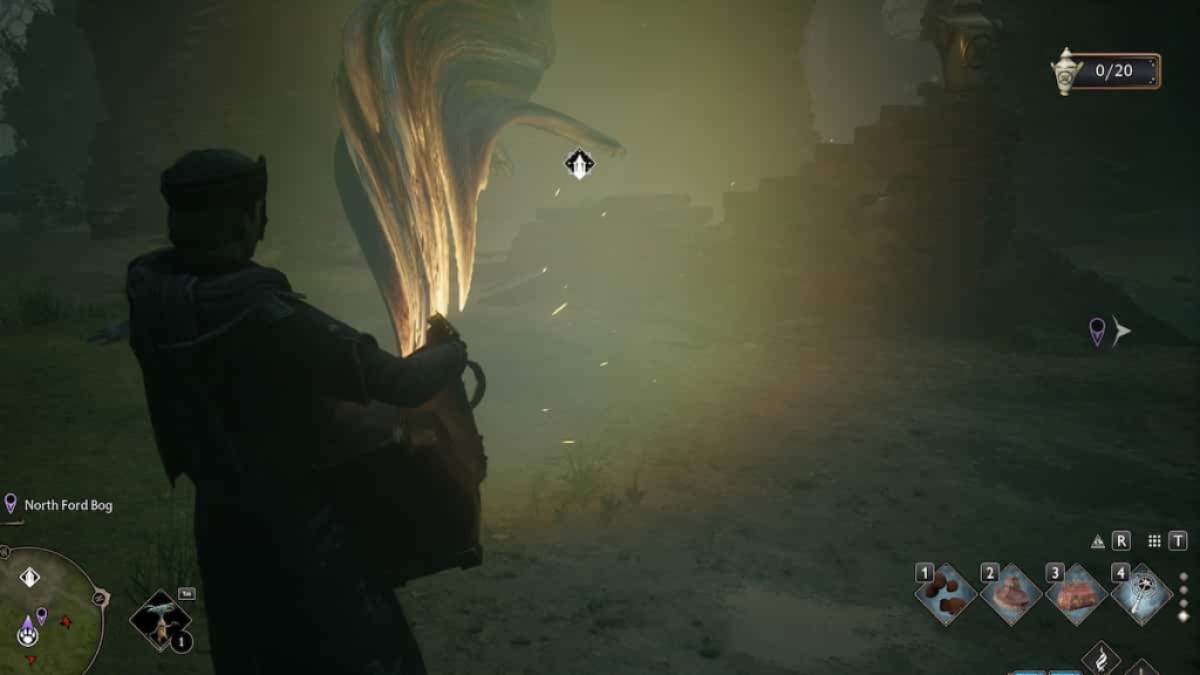 Toad Warts are the magical materials given by Giant Purple Toads. You can purchase them from Brood and Peck for 400 Galleons. You can also purchase this item from Indira Wolff, another merchant located west of the San Bakar's Tower. Similarly, you can nurture the Giant Purple Toads at the Vivarium to get magical materials from them regularly. Toad Warts are an essential resource required to upgrade gear and add traits to them in Hogwarts Legacy.
Looking for more Pro Game Guides Hogwarts Legacy content? Check out our guides on Can you swim in Hogwarts Legacy? on Pro Game Guides.