With Honkai: Star Rail's momentous launch confirmed for April 26, players have a lot of exciting events to look forward to, on top of the already jam-packed release patch. Version 1.0 will bring plenty of beginner-friendly activities with massive rewards that will help you build a foundation for your trailblazing journey.
Before jumping in, don't forget to pre-register via the official link using your HoYoverse account to get a ton of rewards upon launch, including 20 Star Rail Passes and a four-star character, Serval.
Honkai: Star Rail events coming at launch – Version 1.0
Trailblazing Will (level-up event)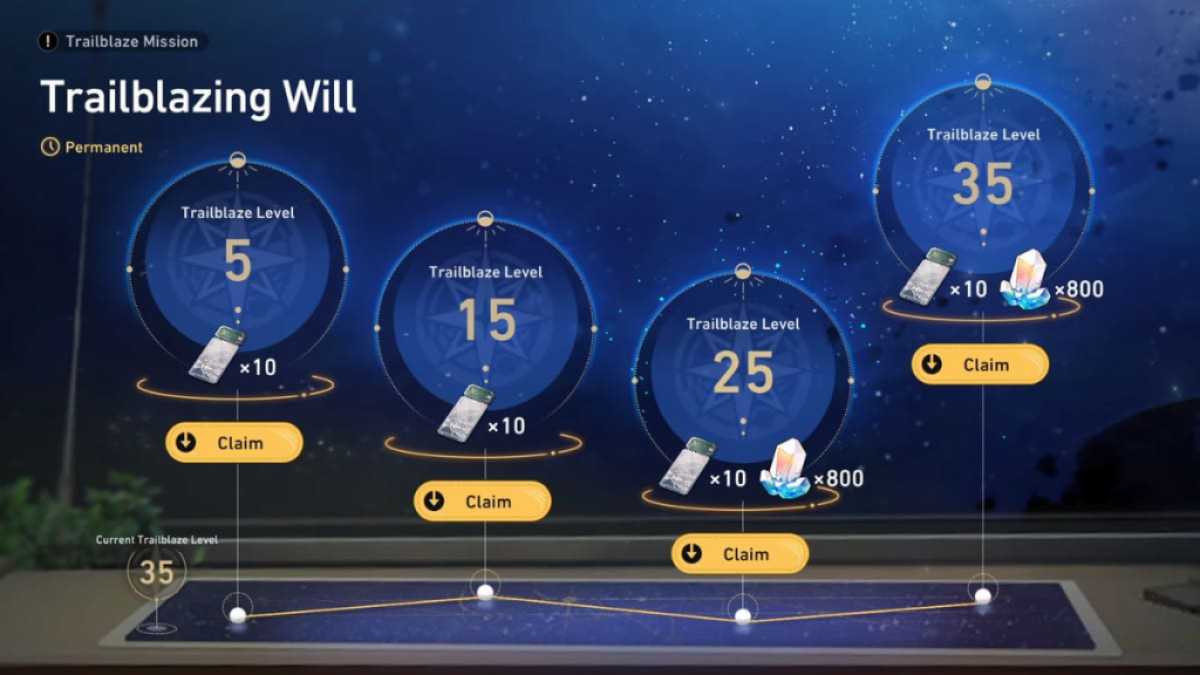 The Trailblazing Will is a permanent level-up event where you can claim Star Rail Passes and Stellar Jades upon reaching level milestones. These can be used to Warp for characters in the gacha. Leveling up your Trailblaze Level is fairly easy in the early game, so you can easily score these amazing rewards by playing actively.
A World Beyond (login event)
For the duration of Version 1.0, you can participate in a log-in event to claim a total of 10 Special Star Rail Passes, which can be used to Warp in the limited gacha. You need to log in for seven days (doesn't have to be cumulative) to get all the rewards. Since it's time-limited, make sure to begin playing while Version 1.0 is still underway!
Boulder Town Super League (Fight Club)
The Boulder Town Super League will release in the second half of Version 1.0 and is held in the Fight Club, located in the Belobog's dark Underworld. This new game mode features a plethora of tournaments across five leagues, where you can match against opponents and duck it out in battle. While the game mode is permanent, a limited-time Super League challenge will be held within the event period, allowing you to obtain even more rewards.
Related: Honkai Star Rail Pity, Explained & How to get Guaranteed 5-Star
Character Banners (gacha event)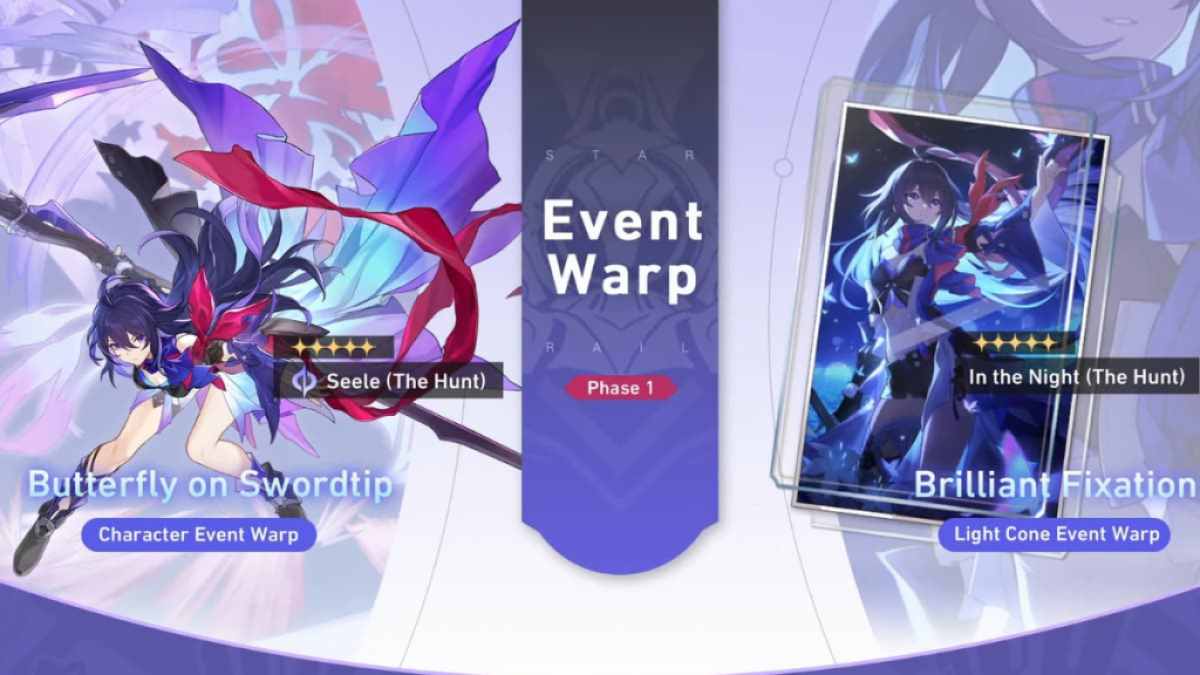 The limited-time Warps will be released in two phases in version 1.0, mirroring HoYoverse's typical gacha release structure. You can pull for them in the limited character and Light Cone banners using Special Star Rail Passes and Stellar Jades.
The first half will feature the five-star Quantum character, Seele (The Hunt), and the five-star Light Cone, In the Night (The Hunt).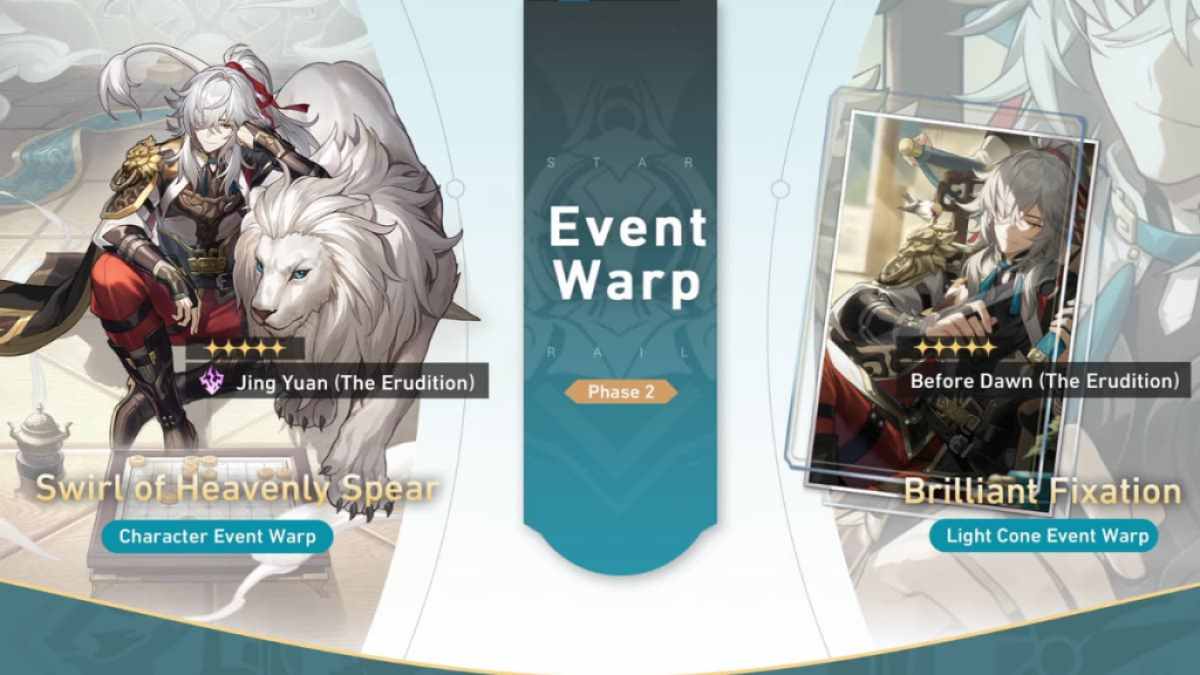 Meanwhile, the second half of Version 1.0 will feature the five-star Lightning character, Jing Yuan (The Erudition), and the five-star Light Cone, Before Dawn (The Erudition). The exact banner dates are unknown, but they should run for at least two weeks each.
For more information on the Paths system, check out Honkai Star Rail Paths system, explained here on Pro Game Guides.