Himeko was my first five star in Honkai: Star Rail, so I've had the opportunity to test out a lot of builds. And here's the truth of the matter: she needs a lot of investment to be good. If you find your Himeko lacking in damage output or feeling a little clunky, this is why. Aside from prioritizing the unlocking of all her Traces, she also needs good Relics, Ornaments, and Light Cone. Here's a guide to help you get started.
Best Light Cones for Himeko in Honkai Star Rail
As an Erudition character, you want Himeko to scale two particular stats: ATK and Crit DMG. Both will effectively utilize her already high base ATK stat and Trace upgrades. Plus, she's AoE!
Before Dawn (best option): Increases Himeko's Crit DMG by 36% and her Skill/Ult by 18%. When she uses her Skill or Ult, she gains a buff that increases her next Victory Rush (follow-up attack) damage by 48%.
Night on the Milky Way: This is Himeko's real Light Cone, even though it's not as good on her as Before Dawn. For every enemy on the field, it increases her ATK by 9% (up to five stacks). It also lets her deal 30% more damage to broken enemies.
Today Is Another Peaceful Day: Increases Himeko's damage output based on her Max Energy. By default, she has 100, unless you're using Relics!
Best Free-to-Play Light Cone for Himeko
Until you have any of the Light Cones above, you can use The Seriousness of Breakfast. This is a four-star Light Cone you can purchase from the shop in the Forgotten Hall. It will increase Himeko's damage output by 12% (+4% for every enemy defeated during that battle).
Related: Honkai Star Rail Simulated Universe World 3 Guide: How to beat Gepard
Best Relic Sets for Himeko in Honkai Star Rail
You can actually build Himeko many ways, but here are the only sets you should be looking at:
Thief of Shooting Meteor

Two-piece bonus: Increases Break Effect by 16%.

If you didn't know, Break Effect is what determines the potency of Himeko's burns, how much she can delay enemy turns when she breaks their shields, and how much damage she deals when said shields are down.

Four-piece bonus: Increases Break Effect by another 16%. When Himeko breaks the enemy shield (which will happen often with Victory Rush), she regenerates energy.

Firesmith of Lava Forgoing

Two-piece bonus: Increases Himeko's Fire DMG by 10%.

Four-piece bonus: Increases Himeko's Skill DMG by 12%. Increases Fire DMG by 12% for the next attack after she unleashes her Ult.

Musketeer of Wild Wheat

Two-piece bonus: Increases Himeko's ATK by 10%.

Four-piece bonus: Increases Himeko's SPD increases by 6% and Basic ATK DMG by 10%.
Which stats should you boost on Himeko?
For main stats, you want to focus on ATK, Fire DMG, and Crit Rate for the most part. I also like to put SPD on her feet, but you won't need it anymore when you've unlocked her first Eidolon. For sub stats, look for ATK, SPD, and Crit DMG.
Best Planar Ornaments for Himeko in Honkai Star Rail
There are only a couple of Planar Ornament sets I like on Himeko. Here's a list:
Inert Salsotto (Preferred): Increases Himeko's Crit Rate by 8%. When her Crit Rate reaches 50% or more, her Ultimate and follow-up attack DMG increases by 15%.
Sprightly Vonwacq (Preferred): If you're confident about your Himeko's DMG output, you can also use this set. Sprightly Vonwacq increases Energy Regeneration Rate by 5% and Advance Forwards its wearer when their SPD is at least 120.
Celestial Differentiator: Increases Himeko's Crit DMG by 16%. When her Crit DMG reaches 120% or more, increases Himeko's Crit Rate by 60% on her first attack. But only use this set if your Himeko's Crit is at least 30-40%.
Related: Honkai Star Rail Leveling Guide – Fastest ways to gain Trailblaze EXP & Character EXP
Early into the game, Space Sealing Station is also okay! It buffs ATK, which should help you get through those first battles. The above Planar Ornaments are available in Simulated Universe World 5.
Himeko's Element and Path in Honkai Star Rail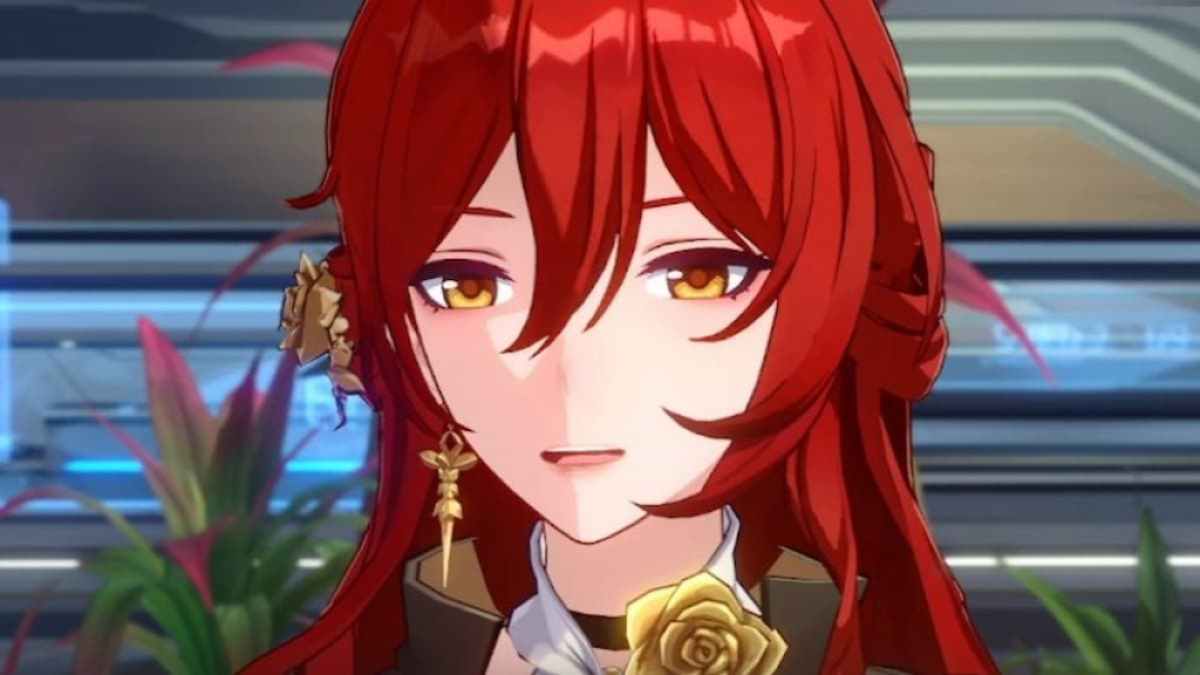 Himeko is a Fire character of the Erudition Path. This means she's mainly used for AoE or all-enemy damage and is best used against mobs. However, with another main DPS in the team, we also like to bring her in for bosses. Her Victory Rush talent is impeccable.
Best Teammates for Himeko
It doesn't really matter who you bring with Himeko since she's really flexible. Just make sure it's another DPS so she can support them with Victory Rush. Against enemies weak to Lightning, for example, she and Serval will mow the enemy down. She and Sushang or Seele are excellent against bosses weak to their elements.
For more Honkai: Star Rail Builds, check out Honkai Star Rail Best Qingque Build – Light Cones, Relics, & More! and Honkai Star Rail Best Bronya Build – Light Cones, Relics, & More! here at Pro Game Guides.