Honkai: Star Rail's premise is simple: players go on a Trailblazing journey across the universe as they discover secrets behind the Stellarons that live in various worlds. But with HoYoverse behind the development of this JRPG-inspired game, the bar is high for Honkai: Star Rail, which has to live up to the standard raised by the developer's other titles. From Genshin Impact to Honkai Impact 3rd, our expectations were high as we explored the depths of Herta Space Station and Jarilo-VI in Honkai: Star Rail's second closed beta—and we weren't disappointed.
Note: This article contains spoilers for Honkai: Star Rail. Please proceed with caution.
Visuals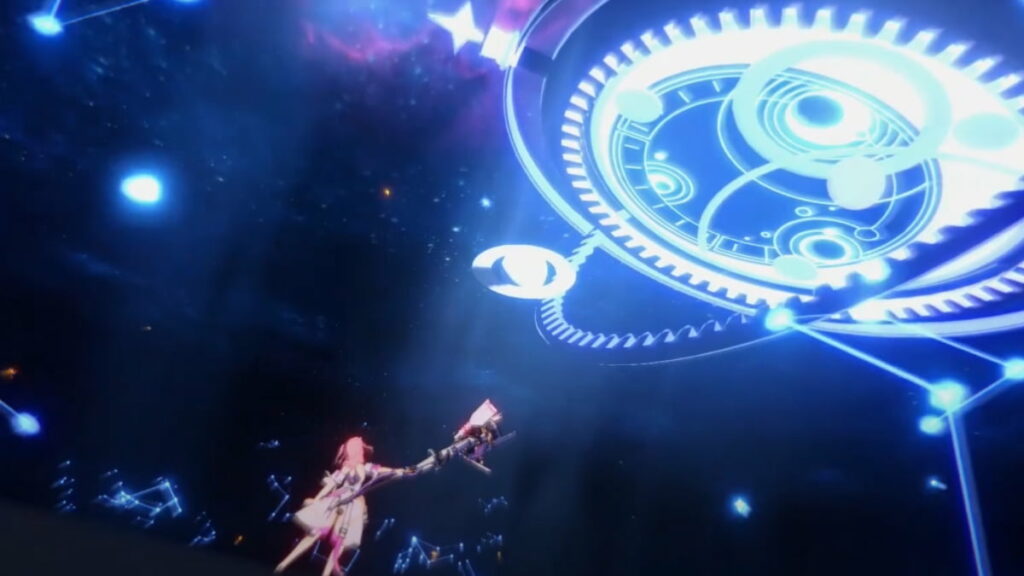 Following HoYoverse's trend of releasing games with anime-esque graphics, fans of the genre won't be disappointed as Honkai: Star Rail continues the legacy. The game's art style is unapologetically beautiful, with an interstellar charm that draws from Honkai Impact 3rd while embracing some fantasy elements from Genshin Impact. Honkai: Star Rail is set in a more modern universe, where characters are equipped with mobile phones (with personalized phone cases, of course) and where traversing through space is the norm.
It's hard to get bored of the visuals as the Trailblazer explores various worlds that look nothing like each other. Sci-fi elements bring a layer of consistency across starkly different locations in the closed beta. Additionally, while Herta Space Station's NASA-like interior and Jarilo-VI's industrial revolution-inspired architecture are significantly different, there's a consistent theme in the enemy design that make the graphical shift between worlds feel less extreme.
Characters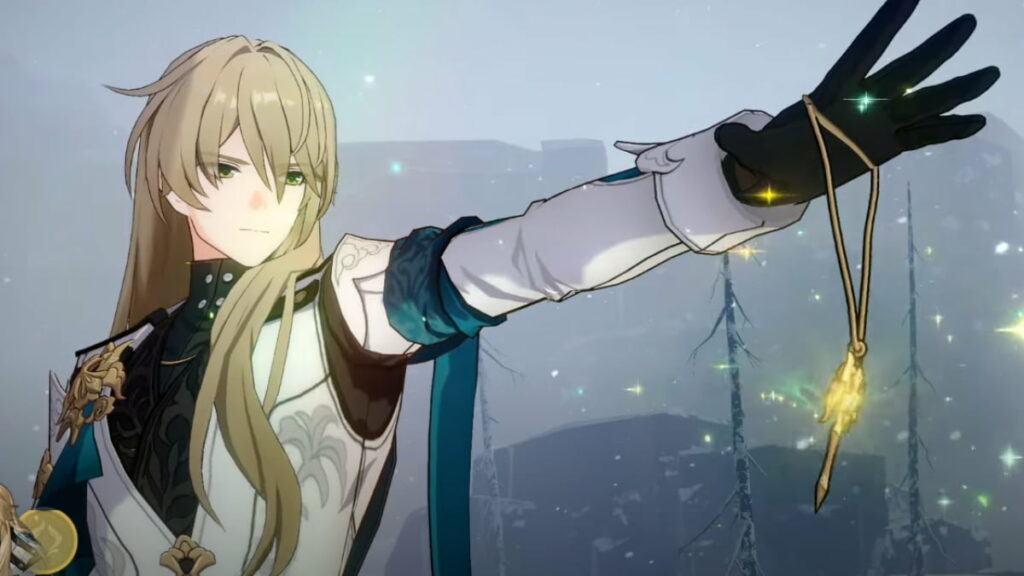 As Honkai: Star Rail is a sequel to the much-loved Honkai Impact 3rd, the Trailblazer meets characters from the first series, in addition to new faces. Himeko, Welt, Seele, Bronya, Natasha, and Cocolia are some characters who make an early appearance in the game—but their roles are different from what they played in Honkai Impact 3rd. The characters are older, their motivations have matured, and their designs have changed considerably.
Players new to the franchise won't miss out on too much. The closed beta did a fantastic job at introducing the characters as if we've never met them, with engaging dialogue between the cast that allowed their personality to really shine. The designs for the new and old characters are pretty and are visually different from Genshin Impact, which debunks early concerns about the two games looking too similar. Additionally, there's a healthy ratio of male and female playable characters!
Related: Honkai: Star Rail Q&A with HoYoverse, from combat plans, gacha system, and more
Combat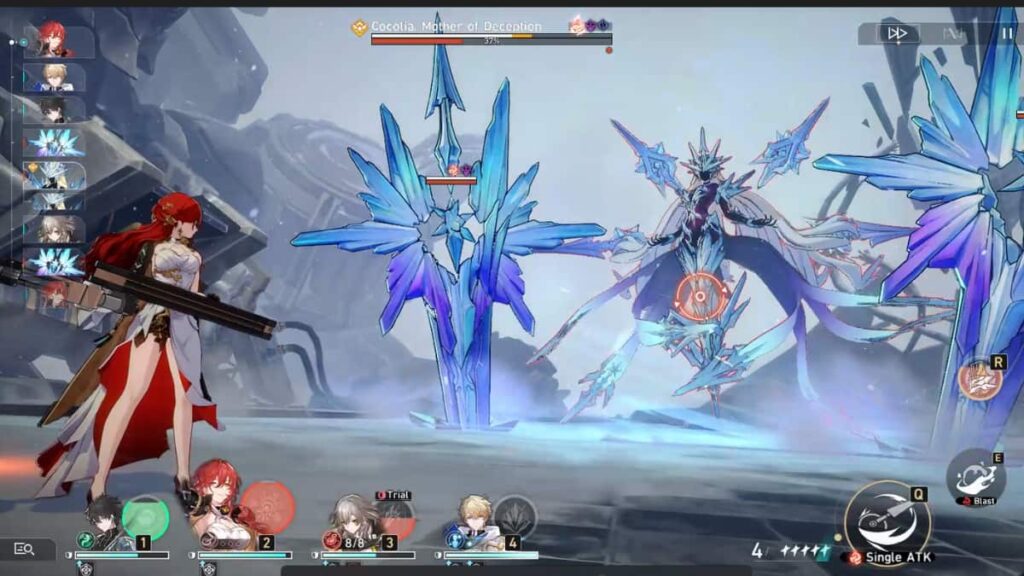 Honkai: Star Rail's turn-based combat is a treat for JRPG fans. From the enemy encounter and first-hit bonuses, interruptions using Ultimates, and speed-based gameplay, Star Rail did a great job at hitting some of the must-haves for a classic turn-based experience.
But there's a big catch that can make the combat extremely dull: all battles rely on breaking enemy shields. Each enemy has two HP bars—the first is a shield, and the second is their actual HP. Only elements indicated above the enemy's head can deal significant damage against its shield—and it's highly recommended to attack with the correct elements, or the battle will go on forever. Once an enemy's shield is broken, it becomes disabled for a few turns, allowing players to deal the finishing blow.
Exploration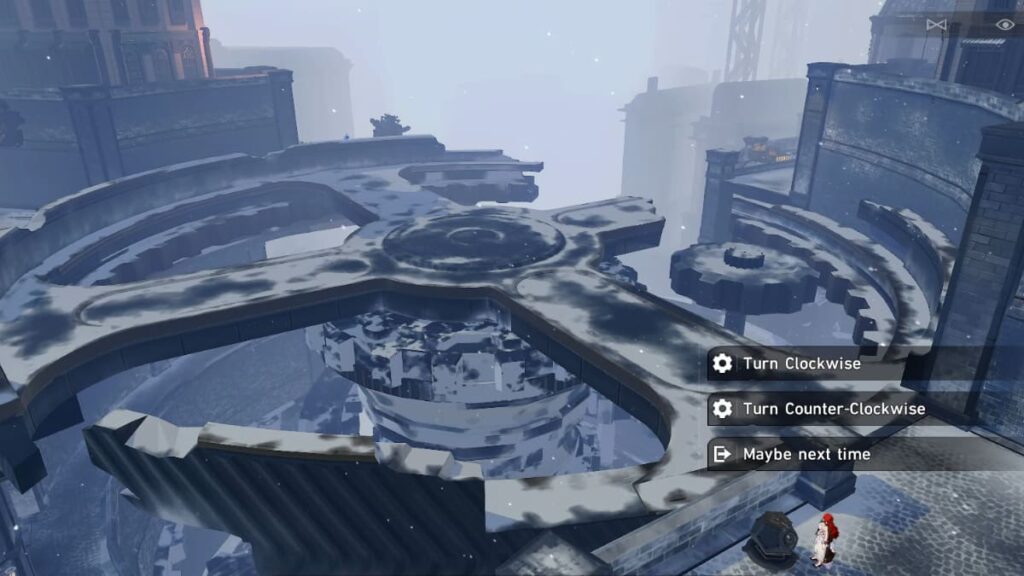 Stepping foot on the Astral Express and visiting Belobog and the Underworld for the first time was a treat. These "safe" areas felt interactive and were genuinely fun to explore. However, the enemy areas felt a little underwhelming. Because every area is divided into dungeon-like segments (a trait that trickles into map design), the exploration experience wasn't very exciting.
Characters are unable to jump, but running is limitless—there's no annoying stamina bar to watch out for. Fans of classic JRPGs will have no problem with Honkai: Star Rail's exploration features, but players who are used to Genshin Impact's truly open world may find the former to be a little constricting.
Related: Honkai: Star Rail showcases first character trailer for March 7th ahead of release
Story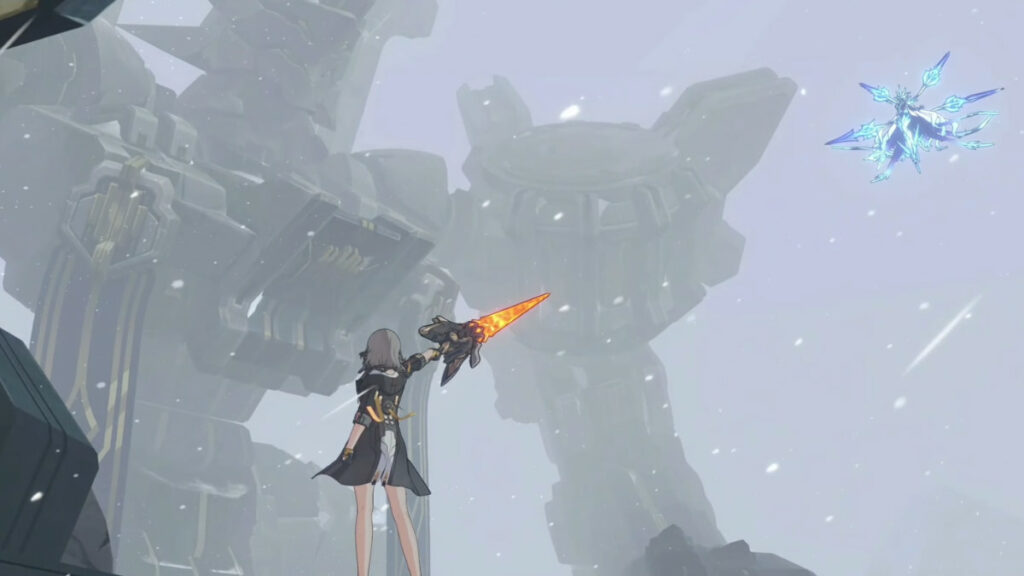 Honkai: Star Rail's story revolves around riding the Astral Express across the universe, traveling to different worlds, and picking up and dropping off crew members along the way. The Trailblazer, joined by March 7th and Dan Heng, travel to various worlds to resolve crises caused by the Stellaron, a dangerous gem that also lives within the Trailblazer.
Only the Herta Space Station and Jarilo-VI were covered in the closed beta. And while the story is compelling at its core, the plot hasn't matured enough for us to form a conclusive opinion about it. The closed beta successfuly introduced both areas and set the stage for the Trailblazing journey, but each area's conclusion felt a little underwhelming.
For instance, so much build-up was done until the final battle in Jarilo-VI, but the antagonist's defeat left too many open ends, especially for players unfamiliar with the character's history from Honkai Impact 3rd. However, Honkai: Star Rail is still in development, so it's likely that HoYoverse will introduce more world and character-building plots that will hopefully leave a greater storytelling impact.
Overall Gameplay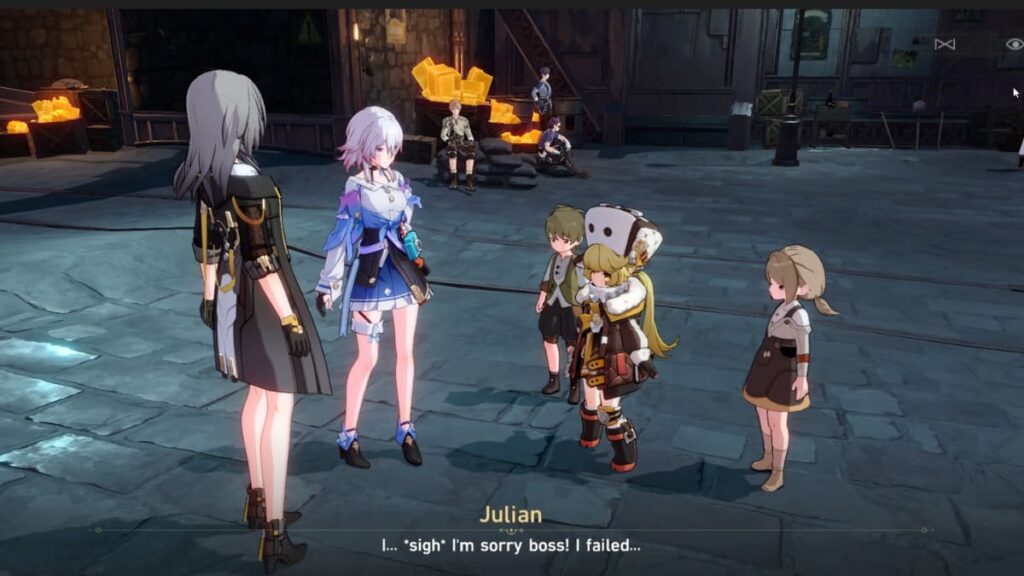 While Honkai: Star Rail is far from perfect, HoYoverse clearly put a lot of work and research into its development. The closed beta felt refined, with only a few minor issues that barely hindered gameplay. The English localization is also superior to the developer's other games, bringing in fluid dialogue and impressive characterization that made all characters memorable.
The turn-based mechanics—which support auto-play—and jump-free exploration make Honkai: Star Rail the perfect game to play on mobile devices. Releasing a massive game that requires a little less attention than Genshin Impact is arguably a smart move, given how players are no longer locked inside their homes.
Overall, Honkai: Star Rail is a genuinely fun game to play, with the opportunity to enjoy it casually or with a lot of strategic thinking. The easy controls make it portable, allowing players to board the Astral Express from nearly anywhere in the world, and the compelling story leaves a lot of excitement for the next chapter of the journey.
Check out Honkai: Star Rail vs. Genshin Impact – a comparison of HoYoverse's open-world titles to find out the similarities and differences between the two games.