Honkai: Star Rail is HoYoverse's upcoming open-world turn-based RPG. As a sequel to the Honkai Impact 3rd series, it meshes old and new characters, taking them along a Trailblazing journey across the universe.
Since the game was first announced, the community has found plenty of parallels between Honkai: Star Rail and its highly-acclaimed predecessor, Genshin Impact—particularly due to similarities in graphics, UI, and game modes. We had the opportunity to experience Trailblazing firsthand in Honkai: Star Rail's second closed beta test. As longtime Genshin players, here's our comparison between HoYoverse's two amazing titles.
Graphics
Both games feature anime-style graphics, with mesmerizing sceneries and highly-detailed characters and environments. While the art style may look similar at first glance, Honkai: Star Rail's graphics are sharper, with more obvious linework compared to Genshin Impact's softer style. The difference may be subtle, but it was enough to make exploring Herta Space Station and Jarilo-V feel significantly different from exploring Teyvat.
Combat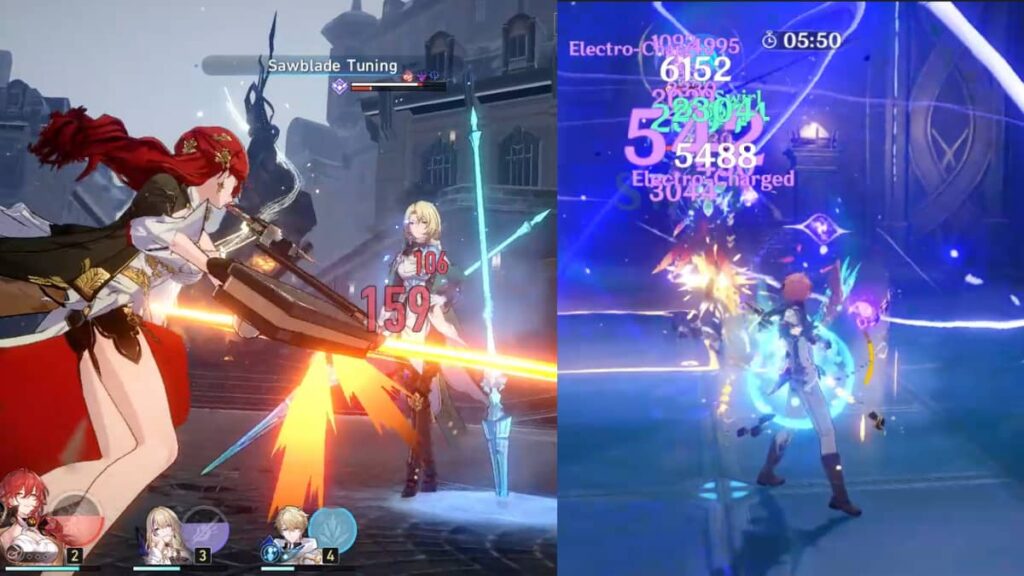 The combat experience is significantly different between the two games. While Genshin Impact uses a more freeform hack-and-slash combat system, Honkai: Star Rail uses the classic JRPG-style turn-based combat. As a result, each battle in Star Rail involves more loading screens and will generally take longer to complete. Being turn-based, it's also highly dependent on speed units, which will likely be some of the most valuable characters in the game.
Both games use Elements and shields, but they're incorporated differently into the combat system. Mixing and matching Elements is possible to create Reactions in Genshin Impact, making the combat a lot more customizable. For example, this prevents players from being forced to use a Pyro attack to break a Hydro shield, as there are many other Reactions that can be made to break down Hydro.
But in Honkai: Star Rail, it's important to use the Elements enemies are weak against, or it becomes nearly impossible to break their shields. As all enemies have shields, this quirk is an unavoidable aspect of the gameplay.
Related: Genshin Impact vs. Honkai Impact – Which is better?
Character Progression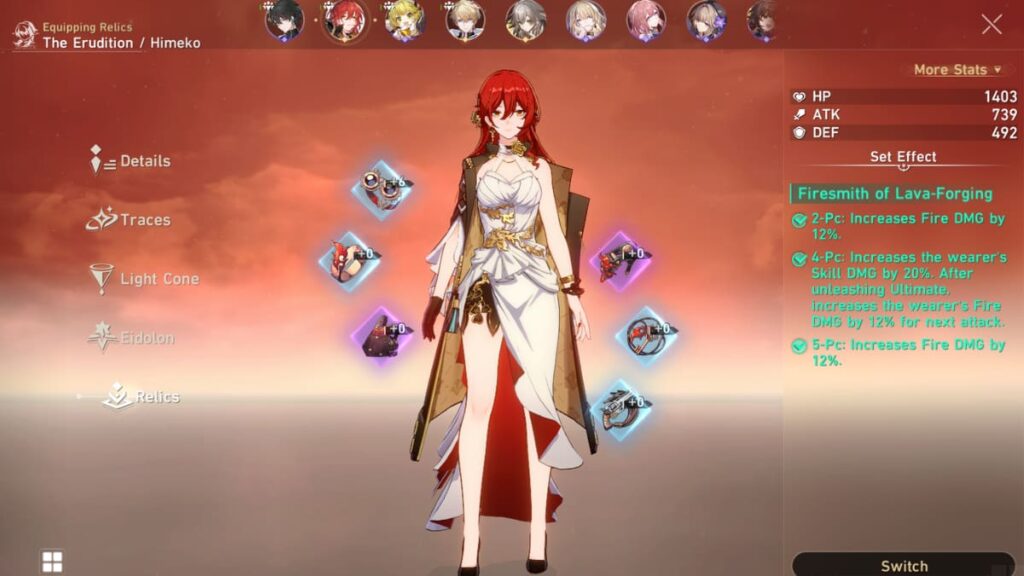 Character progression is fairly similar across the two games, with parallels that may make Honkai: Star Rail's upgrade system familiar to Genshin Impact players. For instance, Star Rail's Eidolons and Genshin's Constellations offer skill bonuses as a result of pulling for duplicate characters.
Genshin's weapons are replaced with Light Cones in Star Rail but are essentially the same—they're class-specific and can be leveled up and Ascended. Genshin's Artifacts and Star Rail's Relics are both equipment that can be farmed from Domains or Cocoons. They offer set bonuses and players need to go through the trouble of rolling for the right substats.
Finally, Genshin's Talents are interpreted as Traces in Star Rail. Out of all the upgrade systems, this is the most different, as Talents are only skill upgrades, whereas Traces also upgrade stats.
Open-World Gameplay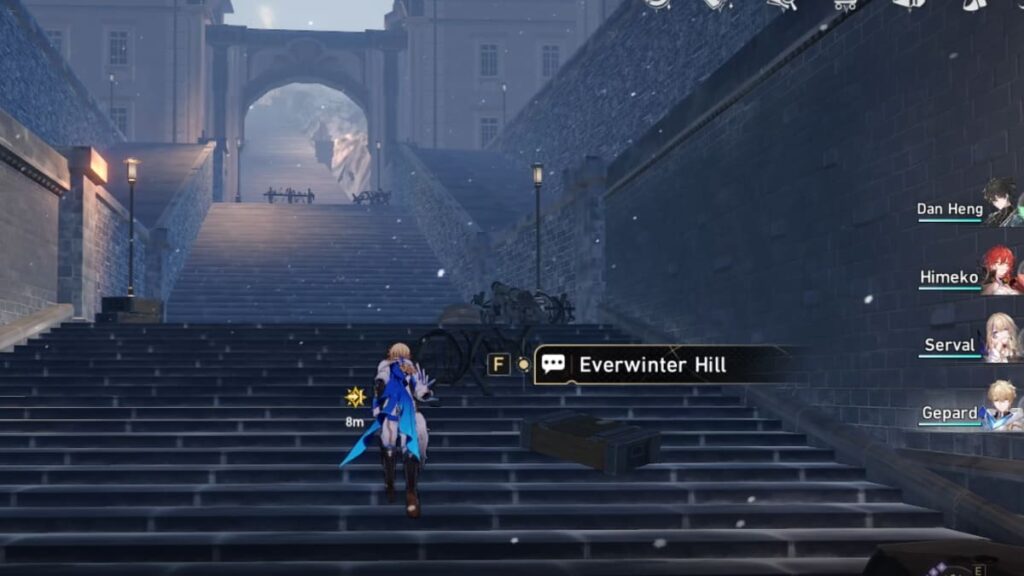 While both games are advertised as open-world, Genshin Impact feels significantly more open-world than Honkai: Star Rail. In Genshin, players can explore most of Teyvat just by running around the fine line between Monstadt and Liyue, and braving the thunder to illegally enter Inazuma. While some areas are locked behind quests, completing prerequisites allows players to go from point A to point B without going through a portal (with very few exemptions).
Meanwhile, every area in Honkai: Star Rail is divided by "portals." As a result, it's not possible to run from one exploration area to another without prompting a loading screen somewhere in between. Characters are also unable to jump, limiting the possibilities of exploration.
Story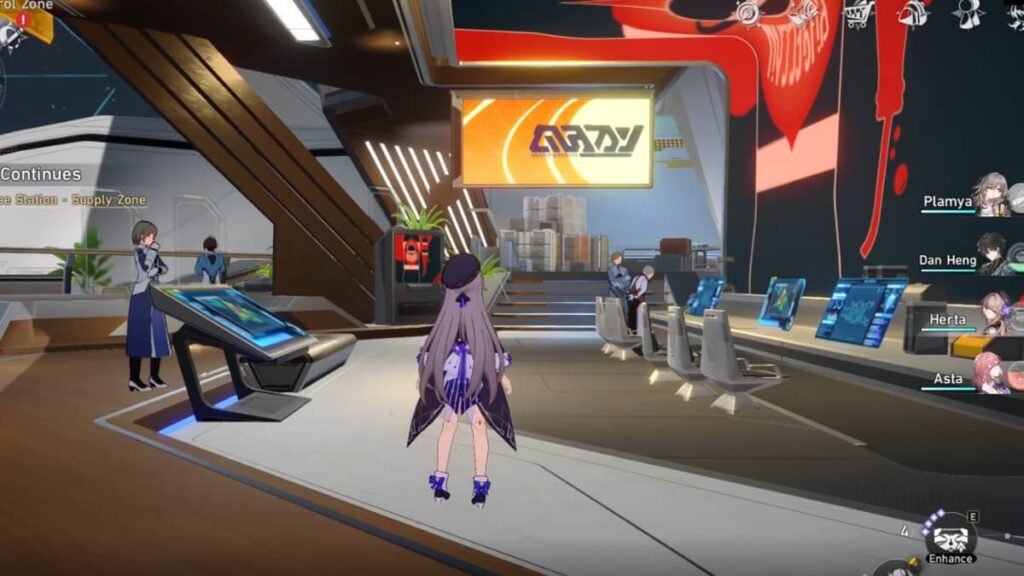 Genshin Impact's story feels a little cleaner from the get-go, having established important plot points early into the game. Since everything happens in one world (Teyvat), the story also flows a lot better and feels more interconnected.
In contrast, Honkai: Star Rail's story feels a little more scattered. The story starts off in the Herta Space Station, where the Trailblazer is awakened. But everything that happens in the Space Station is completely different from what happens in the first world, Jarilo-V, which introduces an entirely different plot. There seems to be no connection between the side stories in Herta Space Station and Jarilo-V, which can make the overarching plot feel a little disjointed.
Honkai: Star Rail's storytelling is not bad by any means, especially as the closed beta only introduced the main and side quests. Once character quests are released, we will likely get a lot more insight across connections between different worlds, characters, and relationships across the universe.
Related: Custom beatmap Sharing Codes for the Genshin Impact The Almighty Arataki Great and Glorious Drumalong Festival event
Dialogue
One of Honkai: Star Rail's charms is the amazing writing and localization—especially dialogue. The characters in Star Rail have so much more chemistry than Genshin Impact's cast, and their interactions feel more organic. The writing is fluid and reads like actual conversations, and characters can be set apart by how they talk (and text!). In contrast, Genshin's cast sometimes sounds out-of-character, and some dialogues read like descriptions or scripts as opposed to conversations.
The Trailblazer also has a more interesting personality (and more voice lines!) than the Traveler, whose dialogue options have been met with mixed reactions from the Genshin Impact community. Apart from more engaging writing, Honkai: Star Rail's dialogue doesn't rely on the illusion of choice, as some choices genuinely impact the course of the story. For instance, in a quest where Hook attempts to sell at an auction, players can choose to immediately start the auction or increase their chances of earning by helping a potential bidder.
Final Thoughts
Ultimately, while there are some copy-pasted ideas between Genshin Impact and Honkai: Star Rail, the experience of playing both games is not the same. Each game offers a completely different—but equally immersive—story, unique combat systems, and a lovable cast of characters that we can't wait to meet again. The closed beta was only a small glimpse into what Honkai: Star Rail will fully offer, which may well be an experience separate from Genshin Impact's charms.
Check out Honkai: Star Rail Q&A with HoYoverse, from combat plans, gacha system, and more to learn exclusive details on the game's upcoming release.