Horizon Forbidden West will have numerous armor customization options for Aloy that players can choose from. Armors can be purchased for Metal Shards from various Merchants across the Forbidden West map.
Armors are classified by rarity and provide specific skills that boost Aloy's abilities. In Horizon Forbidden West, armor rarity varies from Uncommon to Legendary. Players will have to upgrade each armor at the Workbench a few times to unlock these Weave Slots. Modifications added to each armor will strengthen Aloy, but the Slots will be limited based on armor rarity.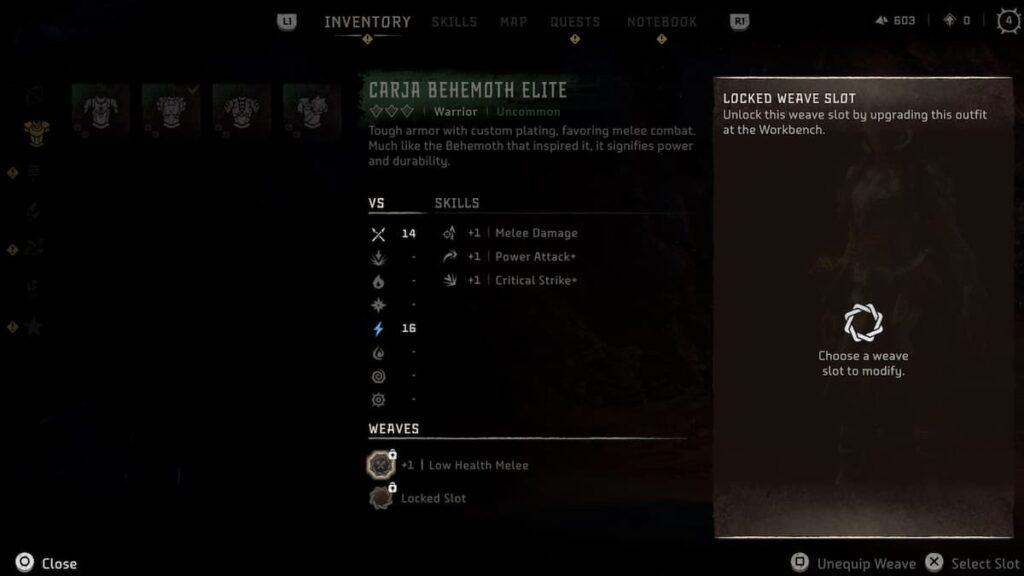 Related: How to unlock the Reached Daunt trophy – Horizon Forbidden West
All of the armors will have a few Weave Slots where Modifications are added to increase their efficiency. For instance, the Carja Behemoth Elite outfit gives Aloy +1 for Melee Damage, Power Attack, and Critical Strike. We recommend players save the best Modifications for the highest rarity armor in their inventory.
While Uncommon armors are cheap and can be acquired for fewer Metal Shards, Very Rare armors are the most expensive ones to purchase from Merchants. Make sure to spend Metal Shards on the best armors available with every Merchant. Legendary armor can only be acquired with Arena Medals.
Wondering how to unlock trophies in Forbidden West? Check out How to unlock the Reached Daunt trophy – Horizon Forbidden West on Pro Game Guides!