Thousands of players will be rushing to their PlayStations on Feb. 18 to start experiencing the wonder that is Horizon Forbidden West. Guerrilla may be prone to publishing to Sony exclusively, but is there a chance of Forbidden West coming to PC?
There is currently no official word on a PC release date for Forbidden West.
The original title, Horizon Zero Dawn, was added to Steam and GOG (Galaxy of Games) libraries for PC users to enjoy. However, a key thing to remember is that its release was three years after its console counterpart. Zero Dawn was released for PS4 in 2017 and for PC in 2020.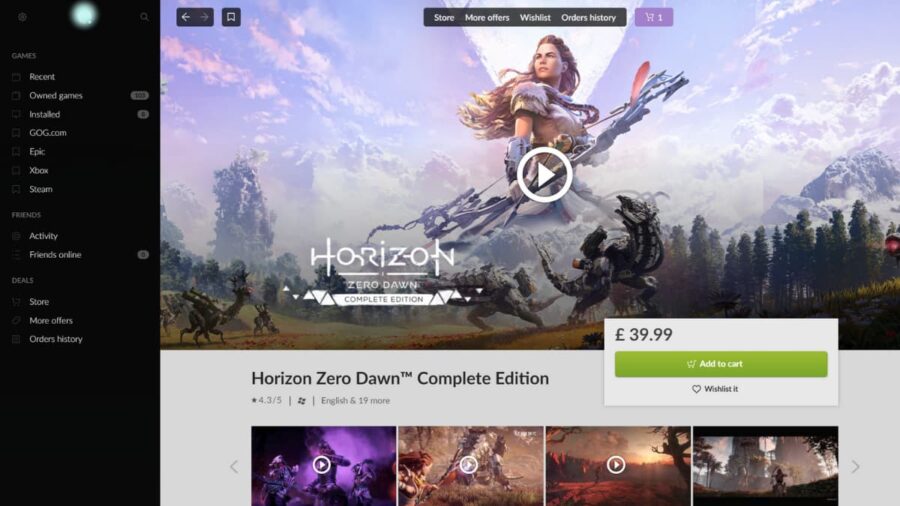 Release: What does pressing R3 do in Horizon Forbidden West?
It would be fantastic for PC owners to play the sequel to Zero Dawn on Steam or GOG, but it needs to have its run on PlayStation first.
These days, companies are often contracted to have releases come out on one console first to prioritize certain players. This means that even though we can suspect Guerrilla to follow up with a PC port in the future, it most likely won't be any time soon as PS5 players have first access.
Another factor is cost, assigning a team to port over to PC takes time and resources. It often depends on what other projects a company has going on simultaneously. It will most likely be worth it to Guerrilla to undertake the port, though.
It is unclear at this moment in time whether Forbidden West will hit Steam and GOG in one year or three years, but at least there is hope for it, given that the first title is available on those platforms.
Looking for more content? Check out How to enable Auto Sprint In Horizon Forbidden West.