Hyrule Warriors: Age of Calamity, more or less, came from out of nowhere; nevertheless, it seems Nintendo and Koei Tecmo aren't pulling any punches when it comes to this new release. Japan always seems to get the awesome stuff when it comes to the Legend of Zelda, more so when it comes to special editions, as Link's Awakening and Breath of the Wild received one. Don't worry, because the Age of Calamity is no different and is getting the same treatment.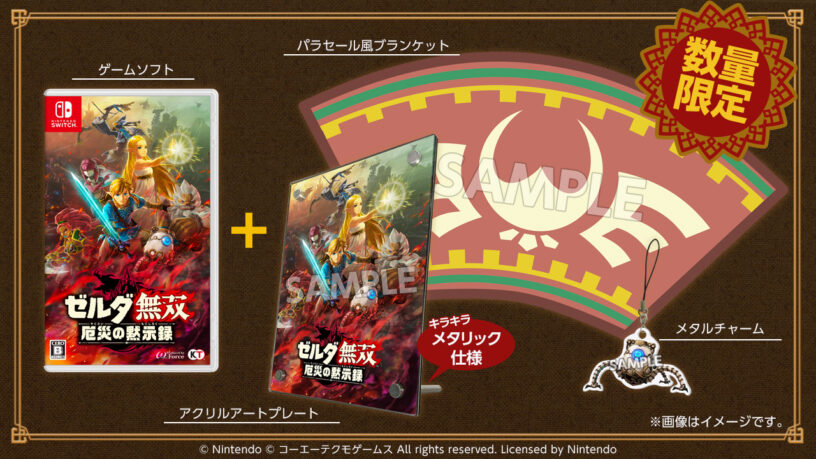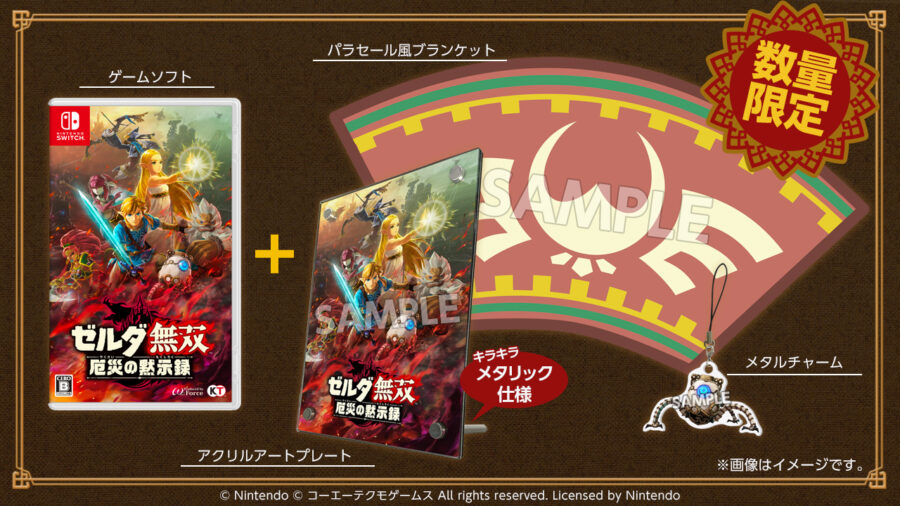 A "Treasure box" edition is heading for Japan, which includes: a copy of the game, an acrylic art display, a paraglider blanket, and a metal guardian charm. On the bright side, because the Nintendo Switch is region free, nothing is technically stopping you from getting this bundle.
The Treasure Box edition of Hyrule Warriors: Age of Calamity includes:
1. Game copy
2. Acrylic art display
3. Paraglider blanket
4. Metal charm

It costs ¥16,720 (about $150).https://t.co/p1bF11OeEt pic.twitter.com/Ym76ULXzTW

— Robert Sephazon (@Sephazon) September 9, 2020
For all of you interested in picking up this collection, it is available for pre-order over on Koei Tecmo's GameCity and also over on Amazon Japan. Unfortunately, there is no official word if this "Treasure Box" edition is coming to the west, but with the Tokyo Game Show 2020 happening in a few weeks, more information may be revealed. We'll keep you updated as soon as we hear anything new!
Hyrule Warriors: Age of Calamity comes out November 20th, and here is everything we know about the upcoming title.