Johnny Upgrade is a free-to-play flash platformer with simple mechanics. As the player, your objective is to reach the end-game boss and defeat them within the time limit. Along the way, you collect coins and then invest in various upgrades to increase the time limit, your running speed, jumping power, and coin multipliers. However, if you're looking to speedrun Johnny Upgrade, you will need to know how to defeat the final boss efficiently. This guide will show you how you can beat the final boss in Johnny Upgrade.
How to reach the final boss in Johnny Upgrade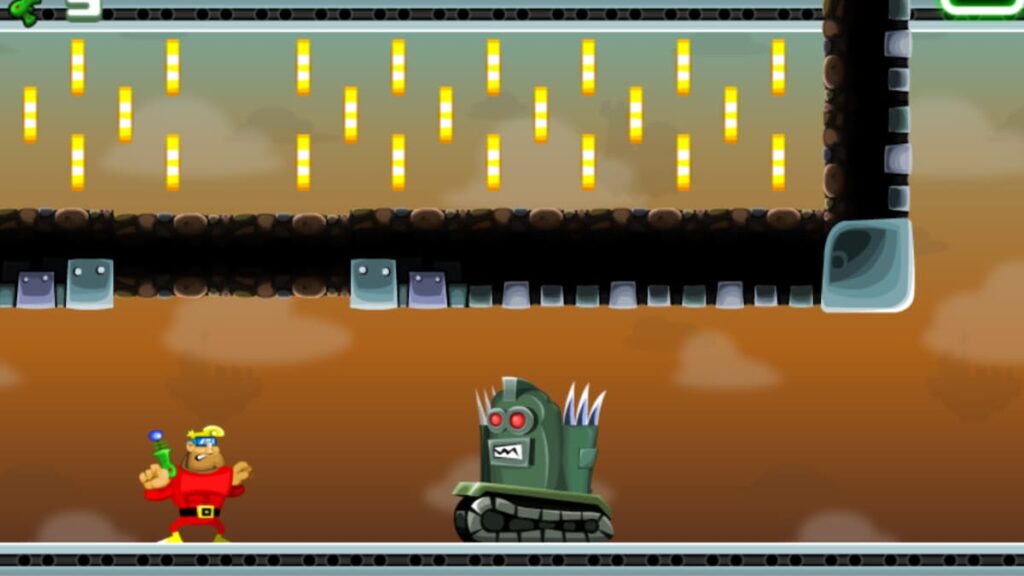 To defeat the final boss with ease, it is recommended to have all upgrades at max level. Once you have enough Jump Power and Double Jump, you can jump onto the platform on the left side at the start of the game. Jump down through the tunnel, and then keep moving toward the right. Shoot the enemies patrolling the floor to get past them. Once you have moved past the fourth patrolling enemy, you will face the final boss.
How to defeat the final boss in Johnny Upgrade
The final boss has three distinct movement patterns you must memorize to dodge attacks. Firstly, it will move from side to side while shooting orbs toward you. This attack can be easily dodged by moving from side to side. The second attack rapidly shoots a spiral of multiple orbs, which then becomes two streams of orbs shooting down while the boss moves left and right. To dodge this attack, simply stand directly under the boss during the spiral waves and then move left and right with the boss to dodge the orbs.
Finally, after the rapid-fire ends, the boss will slam down on the ground. This will be your opportunity to shoot them. Move away from under them to dodge their final attack, and shoot them with your gun. The damage they take will be reflected in the health bar in the top right corner. With Gun Power at max level, it takes four successful shots to defeat the boss.
Looking for more games to speedrun? Check out the Best Games to Speedrun right here on Pro Game Guides.