How many more times do we have to speak about how lag will kill us? It is the global enemy of all gamers, yet we have not defeated our biggest enemy. All of our favorite games are usually online, and all of these games sometimes suffer from lag. League of Legends: Wild Rift is not exempt from these problems, which could be due to several different reasons depending on region, servers, and data. We will help you through these problems as we try and defeat our greatest enemy yet again!
League of Legends Wild Rift: How to fix high ping in-game
To fix the ping issue in League of Legends: Wild Rift, we will have to go through a few different variables. Internet speeds vary from region to region and across service providers, geography, and Wi-Fi connections. These methods are the best at resolving these ping issues, and we hope that they will sort them out for good!
What is Ping?
Ping is the measurement of time that it takes for a packet of data to transfer from your device to an online server and back again. This could mean the difference between that L or W in competitive online sports. The higher the ping means, the slower your game is online. Ideally, you would want as low of a ping as possible while playing competitively.
These are some of the methods you can use to lower your ping in League of Legends: Wild Rift.
Check your Wi-Fi connectivity
The majority of players online use Wi-Fi services to play the game. Restarting Wi-Fi should now be a staple of playing online. Switch your router on and off again to make sure it is functioning correctly. If your connectivity keeps dipping, you may need a new router.
Server
This one might elude players because some players play geographically in a different area to others. We always need to make sure that we are connected to the closest server to us geographically. If we are not set to that server, the game will take us to another server further away from us, and then we will get that higher ping and most probably end up pulling out our hair again. If you are in Europe, always remember to connect to the EU servers only. That goes for any other regions, too, like NA (North America), CIS (Armenia, Belarus, Kazakhstan, Moldavia, Russia, Ukraine, Georgia), Oceania (Australia and the surrounding regions), Japan, and MENA (the Middle East and North Africa). If you are locked into a region, go to the League of Legends support page.
VPN
The Beta Phase of the game is still underway, and no matter how excited we are to get our hands on this game, we should try to avoid using VPN until the game is launched globally. Right now, the game is only available for those Beta tests in certain regions, and if you use your VPN in those regions, then your ping will be higher because the VPN is actively trying to redirect your location to protect your privacy.
The problem with playing with VPN in matches is that the lag will not just affect you, but it will affect everyone playing in the match. As frustrating as it can be, wait for the release in your region before you ruin the experience not only for yourself but for those you are playing with.
Related: How to fix 'Unable to connect to authentication service' in League of Legends
Clean out Background apps
Using several apps at once that use data and internet connection in the background could be a cause for your lag and high ping. These background apps will take away data from the app you are using, and therefore, it will slow League of Legends Wild Rift down. Make sure you close all of these down while playing the game.
In-game Dual-connectivity mode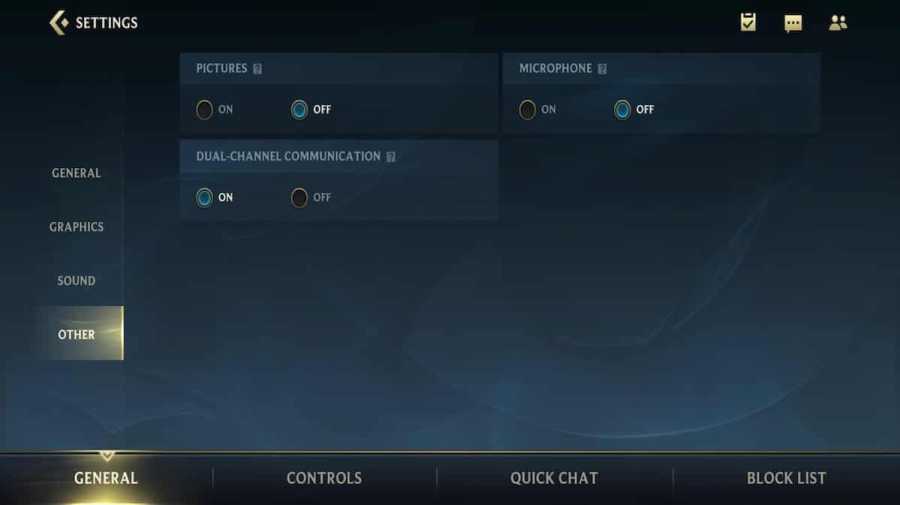 Introduced in League of Legends Wild Rift to ensure that when you have latency issues with either your Wi-Fi or your internet connectivity, it will automatically jump between the two to stabilize the connection. This is an amazing feature on League of Legends Wild Rift to keep us using the faster connection out of the two. Now you can stop worrying about which is faster and focus on your matches. To apply this feature to your League of Legends Wild Rift game, follow the guide below:
Log into your League of Legends Wild Rift account.
Open the Settings Tab.
Go down to the bottom button and choose the option Other.
You will see the Dual-channel communication feature and you can enable it by pressing the on.
For more on League of Legends Wild Rift, check out Lanes to know in League of Legends Wild Rift or League of Legends Wild Rift- All classes explained on Pro Game Guides.