While running errands in Clocktown, as a hero does, you might have come across Anju's Grandmother once or twice. And, if you have, you most likely know that she loves to tell a good tale or two. The only problem is that they tend to last a bit too long for a young lad like Link, so he'll often fall asleep if you attempt to listen to her stories. While it may seem like an impossible task to stay awake, a special item can help—the All Night Mask.
Where to find the All Night Mask
To claim the All Night Mask as your own, first, ensure you've obtained the Giant Wallet and defeated the Bomb Thief from the Blast Mask quest. Once both of these requirements have been fulfilled, the All Night Mask will be added to the available items for sale at The Curiosity Shop.
It will only be put up for sale on the Last Night at 10pm and a whopping 500 Rupees. This may seem like too steep a price to pay, but picking up this mask will prove worthwhile once you know where to use it.
Related: How to obtain the Blast Mask - The Legend of Zelda: Majora's Mask (N64/Switch version)
Mask effects
Like Kamaro's Mask, the All Night Mask serves a singular purpose—acquiring a Heart Piece. How to actually use this mask can be a bit confusing, however, as there isn't much of an instruction guide to help. Simply put, wearing this mask prevents Link from falling asleep, which in turn gives him the power to endure any stories told by Anju's Grandmother.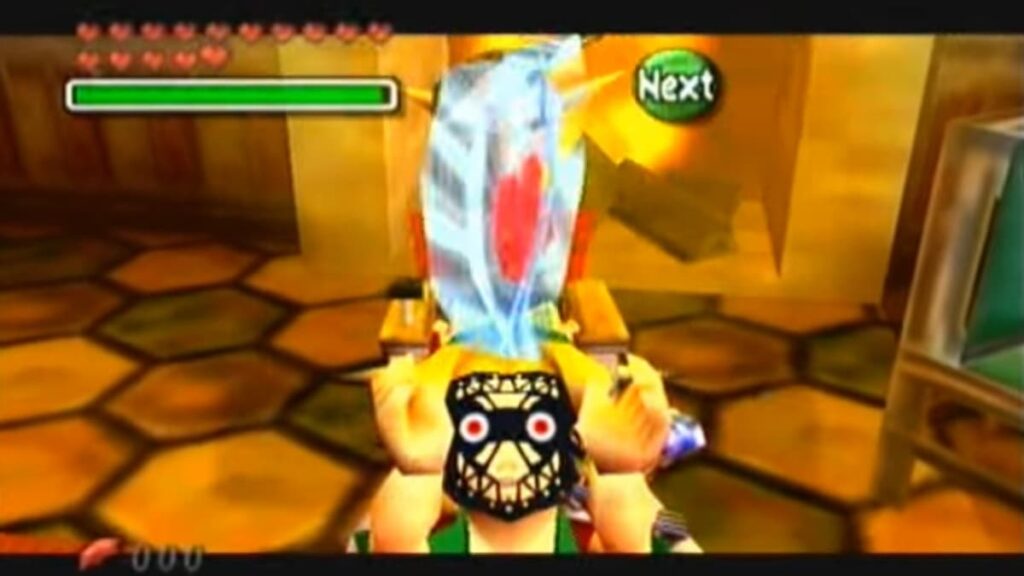 To put this effect into action, head over to the Mayor's House and speak with Anju's Grandmother. Make sure to put on the All Night Mask beforehand, however, as it's the only way to make it through her tales. She has two stories to tell, and, as a reward for listening, you'll gain a total of two Heart Pieces upon reaching the conclusions to both.
Now you're only two Heart Pieces away from permanently increasing Link's health, so get back out there and keep collecting! Looking for more great The Legend of Zelda: Majora's Mask (N64/Switch version) content? Be sure to check out How to obtain the Giant Wallet - The Legend of Zelda: Majora's Mask (N64/Switch version) here at Pro Game Guides.