The Legend of Zelda: Majora's Mask introduced a quirky mechanic to the series in the form of masks, which could be worn by Link to trigger a plethora of fun effects. The Bunny Hood gives him rabbit-like swiftness, allowing Link to run faster and jump farther. The Mask of Truth gives him the ability to speak with Sheikah Stones. And, if you've ever wanted Link to explode on command, there's a special mask you can obtain fairly early on—the Blast Mask.
Where to find the Blast Mask
The Blast Mask is one of the earliest masks you can get your hands on, though you can only obtain it on the First Night. First, head over to North Clocktown at Midnight to receive this mask. The Old Lady coming into town is being robbed, and it's up to you to stop the wily thief.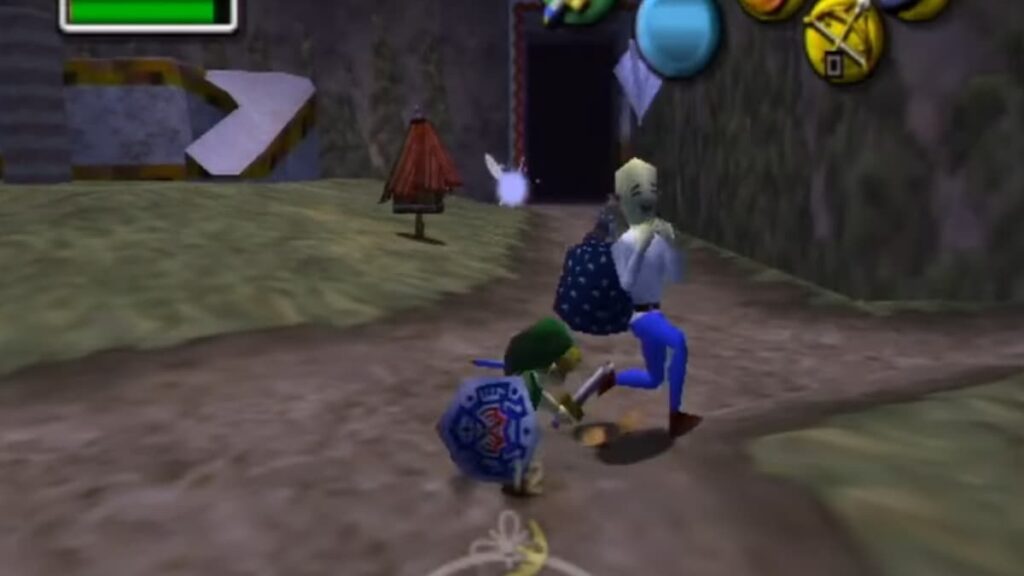 Simply chase down Sakon and slash him a few times to recover the goods. He'll abandon his plans and drop the bomb bags, earning you the Blast Mask as a reward from the Old Lady. If you missed out on this mask during the First Night, don't worry—you can still obtain the Blast Mask by using the Ocarina to rewind time. Play the Song of Time to return to the dawn of the First Day, then wait until midnight for another chance at claiming it.
Related: How to obtain the All Night Mask - The Legend of Zelda: Majora's Mask (N64/Switch version)
Mask effects
While being worn, the Blast Mask can be detonated by pressing B. The explosions created by this mask are almost identical to those from regular bombs, destroying certain objects and harming nearby enemies. The explosions made by the Blast Mask will also hurt Link, however, causing him to lose one heart per blast. Fortunately, you can avoid blast damage by crouching with your shield out, disabling the Blast Mask's detonation.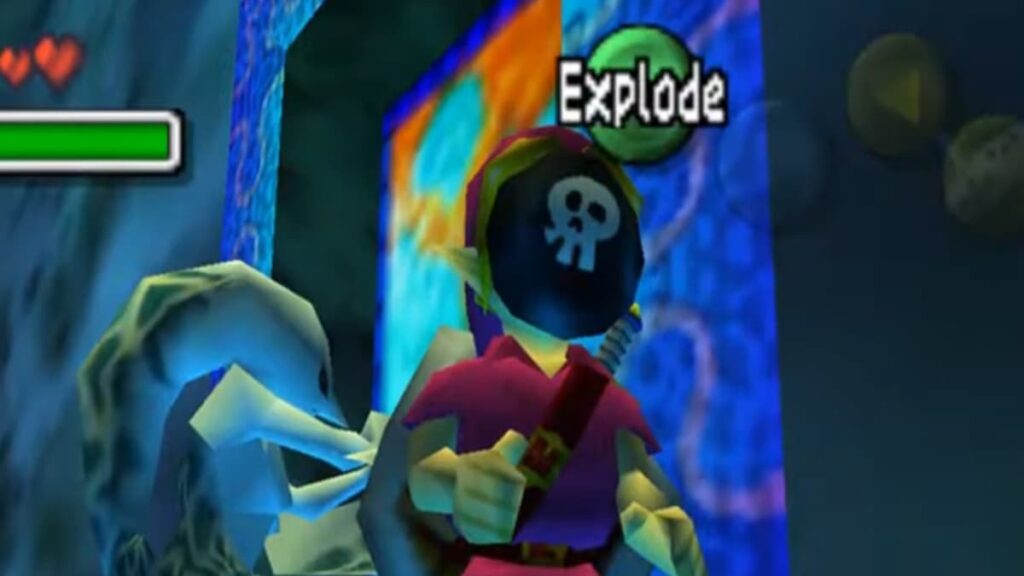 The Blast Mask is best used early on in the game, as it gives you the ability to blow both objects and enemies up almost right away. It's a bit of a double-edged sword but can act as a reliable temporary solution for when you've run out of bombs. The Blast Mask is also pretty great for a good laugh, just be sure to keep an eye on your health!
Looking for more great The Legend of Zelda: Majora's Mask content? Be sure to check out How to obtain the Great Fairy Sword in The Legend of Zelda: Majora's Mask (N64/Switch version) here at Pro Game Guides.