As a master-of-arms, Link has learned to use quite a few weapons during his time as a hero. While he's grown comfortable with many of them, the weapon he's most known for wielding is the legendary Master Sword. This sacred sword seems to be missing from the land of Termina, however, meaning you'll have to search for another means to defend yourself against evil. Fortunately for the young warrior, this strange land is home to another powerful blade—the Great Fairy Sword.
Where to find the Great Fairy Sword
To add this mystical sword to your arsenal, first, make sure you have access to the Stone Tower in Ikana Canyon. You'll need to venture into this massive dungeon and rescue the 15 Stray Fairies trapped within, allowing them to return home safely. Once this has been completed, make your way to the Great Fairy Fountain in Ikana Canyon and head inside.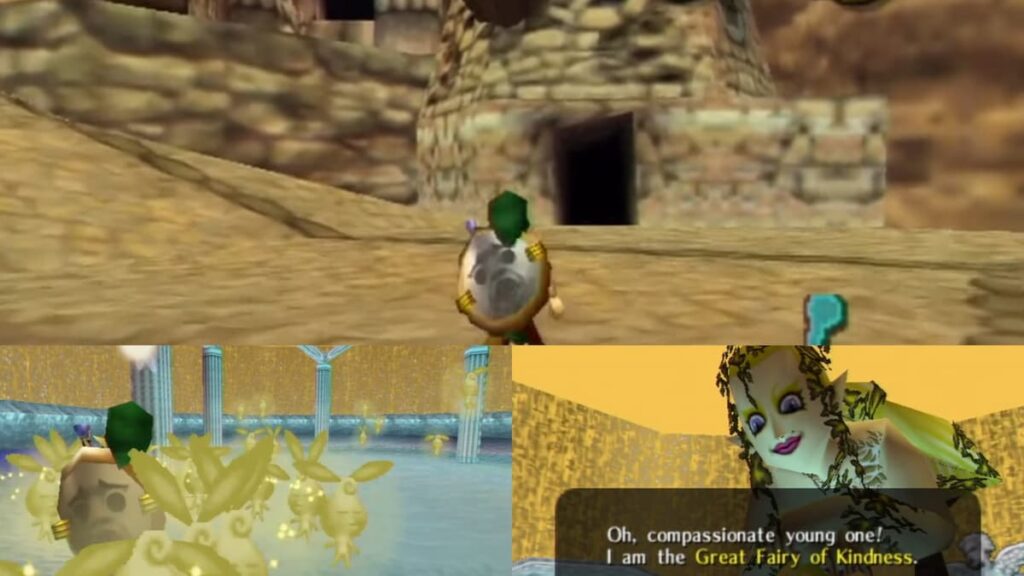 Upon collecting all 15 fairies and returning to the fountain, the Stray Fairies will join together to form the Great Fairy of Kindness. As thanks for reassembling this divine being, the Great Fairy will then reward Link with the all-powerful Great Fairy Sword, permanently unlocking the magical blade for future use.
Related: All six Bottle locations in The Legend of Zelda: Majora's Mask (N64/Switch version)
Great Fairy Sword uses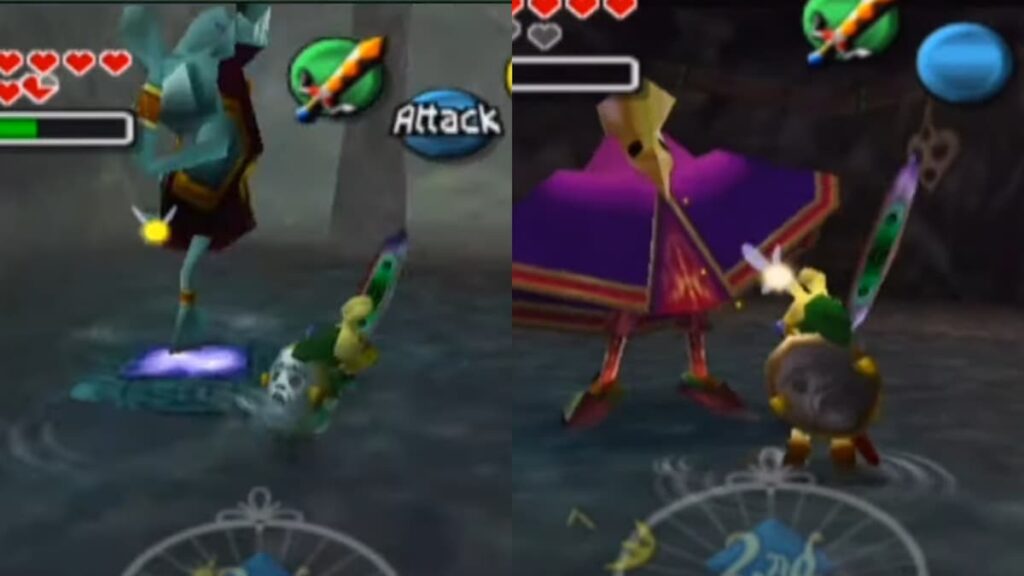 The Great Fairy Sword is the most powerful sword in the game, dealing four times as much damage as the Kokiri Sword. Additionally, the Great Fairy Sword is immune to being Jinxed due to its status as an item, making it an invaluable tool when facing certain enemies. If you're looking to make quick work of enemies and mini-bosses, make sure to pick this sword up after completing the Stone Tower!
Looking for more great The Legend of Zelda: Majora's Mask (N64/Switch version) content? Be sure to check out How to obtain the Fierce Deity's Mask - The Legend of Zelda: Majora's Mask (N64/Switch version) here at Pro Game Guides.