When it comes to facing danger, Link tends to rely on more of a hack-and-slash approach. Stealth isn't necessarily his strong suit due to this, which often results in a bit of trouble for him while venturing through areas like the Pirate Fortress. For example, enemies there will return Link to the entrance upon spotting him lurking around. There's a handy remedy to this problem of his, however, and it all lies with a rather unassuming mask—the Stone Mask.
Where to find the Stone Mask
To add the Stone Mask to your arsenal, first, make sure you've obtained a Bottle of Red Potion, the Lens of Truth, and Epona. Once you've rounded up all three, head on over toward the Canyon in East Termina. Use Epona to jump over the two tall fences on the path, then hop off near the cliff and walk over to a ring of small stones on the ground.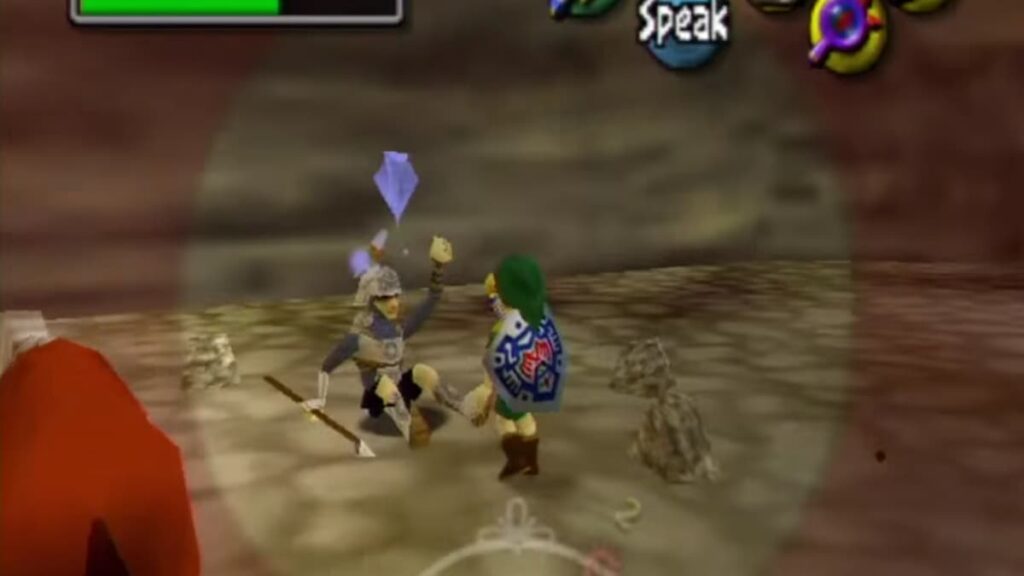 Equip the Lens of Truth to reveal an injured soldier sitting on the ground, then speak with him to learn of his plight. Offer up the Red Potion to heal his wounds, and while he may not seem entirely satisfied with the results, the soldier will reward you with the Stone Mask for helping him out.
Related: How to unlock Epona - The Legend of Zelda: Majora's Mask (N64/Switch version)
Mask effects
While wearing the Stone Mask, Link will become completely unnoticeable to most enemies. The best example of using this mask is the aforementioned Pirate Fortress, allowing you to slip by the pirates standing guard and avoid being thrown out.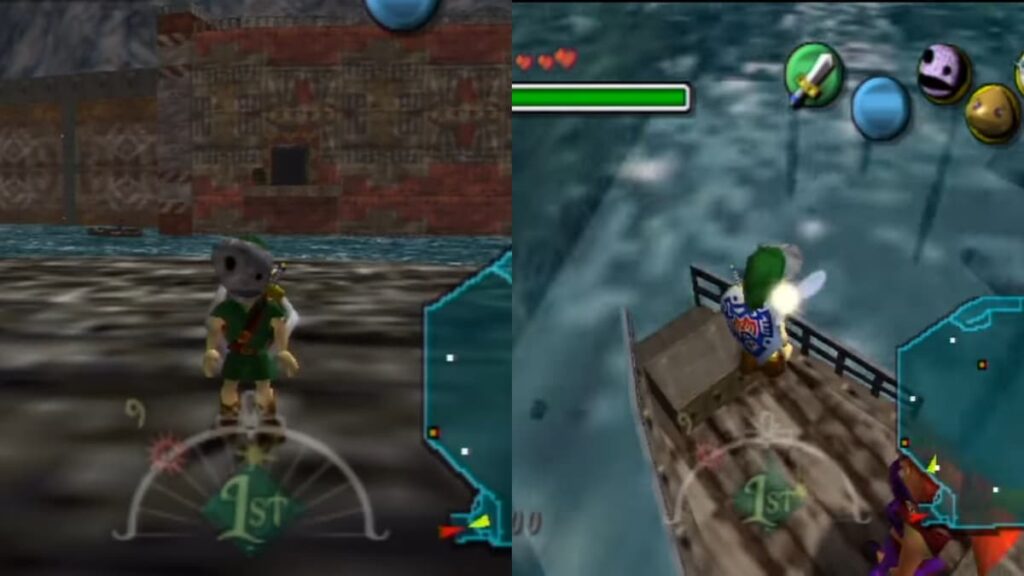 These effects won't work against bosses and certain enemies, however, so make sure you keep this in mind when using the Stone Mask. Even so, this mask still can both speed up and simplify exploration, along with offering a new approach to combat. It's an underrated but invaluable item, so don't miss out on adding it to your collection!
Looking for more great The Legend of Zelda: Majora's Mask (N64/Switch version) content? Be sure to check out How to obtain the Lens of Truth in The Legend of Zelda: Majora's Mask (N64/Switch version) here at Pro Game Guides.