After clearing the Woodfall Temple and claiming Odolwa's Remains, your next destination is the frigid Snowhead region in North Termina. The path leading up to this area is fraught with frosty enemies and obstacles, and you'll have to call upon the power of your inner Goron for a chance to survive the snowy trek. This can only be done by using the Goron Mask, however, which you'll need the help of a mysterious item to acquire—the Lens of Truth.
Where to find The Lens of Truth
To get your hands on this enigmatic tool, first, make sure you have access to the Goron Village. Make your way there and seek out Kaepora Gaebora, a large owl resting atop a pole near the cliff's edge. He'll present you with a challenge to test your heroic resolve—cross the chasm and acquire the treasure waiting on the other side.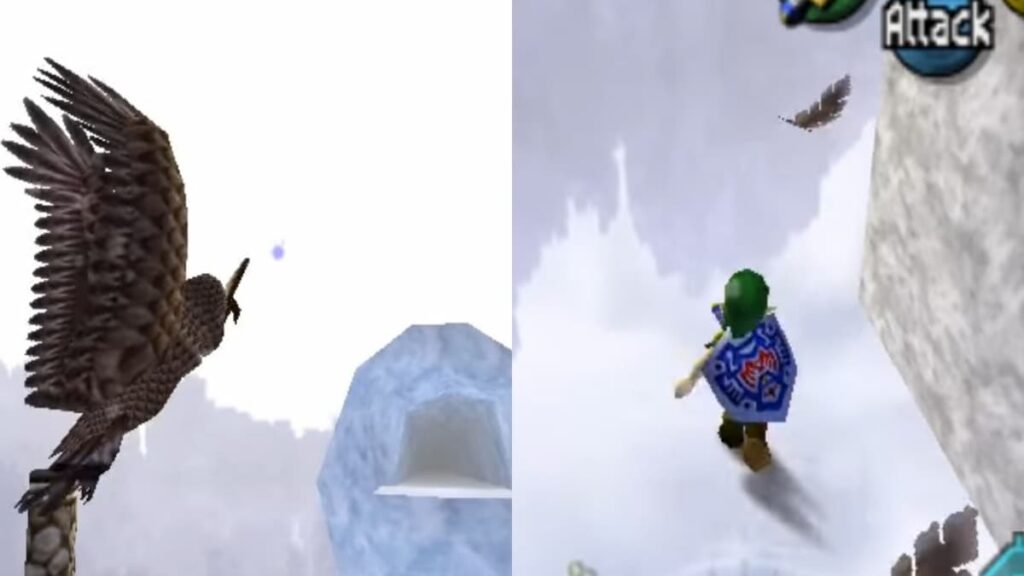 To clear this test, however, you'll have to carefully traverse across a few invisible platforms to safely reach the cave. To help you with this task, Kaepora Gaebora will drop feathers while flying across the gap, showing you which path is safe to follow. Simply use his feathers as a guide to reaching the cave's entrance, inside of which you'll find the Lens of Truth.
Related: All six Bottle locations in The Legend of Zelda: Majora's Mask (N64/Switch version)
How to use The Lens of Truth
The Lens of Truth allows you to see objects that are invisible to the naked eye, such as hidden platforms and ladders. Additionally, this item gives its user the ability to speak with spirits, such as the fallen Goron leader, Darmani. Speaking with Darmani is a necessary step in gaining the Goron Mask, along with entering Snowhead Temple, making this mystical item an invaluable one.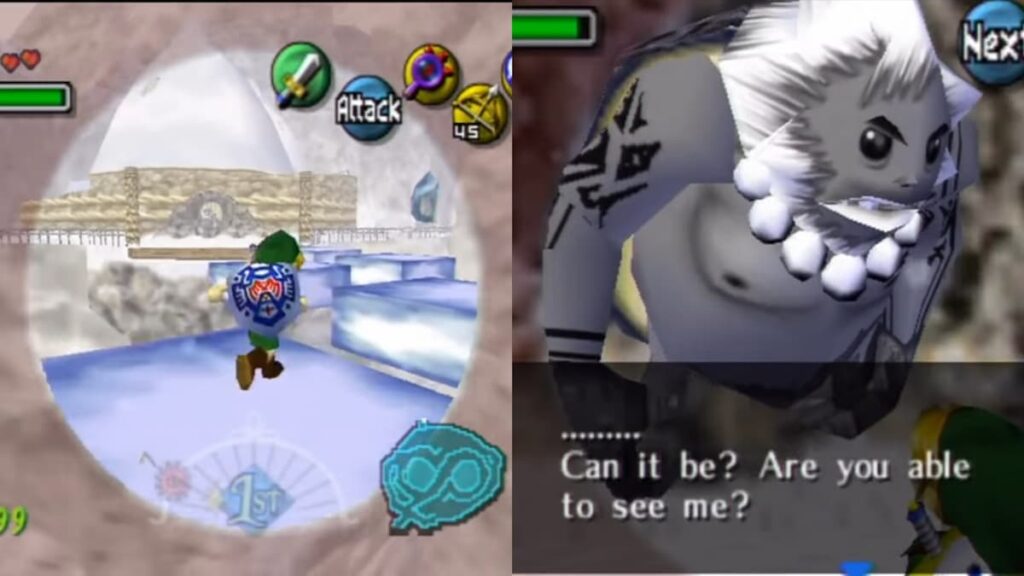 The Lens of Truth is useful for more than just progressing the Main Story, however, you can also use it to find a wide assortment of helpful items and collectibles throughout Termina. For example, a certain injured soldier can be found in Ikana Canyon by using the Lens of Truth, and he'll reward you with the Stone Mask for helping him out. The Lens of Truth is an extremely beneficial tool to have in your arsenal, so be sure to pick it up as soon as you can!
Looking for more great The Legend of Zelda: Majora's Mask (N64/Switch version) content? Be sure to check out How to obtain the Stone Mask - The Legend of Zelda: Majora's Mask (N64/Switch version) here at Pro Game Guides.