Link is a very skilled and capable warrior when facing down the forces of evil. He's taken down the likes of both Ganon and Ghirahim in the past, which in turn has earned him the reputation of hero. Link's not invincible, however, and these grueling battles will sometimes leave him suffering the effects of harmful curses. Unfortunately, regular medicine can't cure these ailments, so you'll have to rely on something a bit more magical to heal your wounds—Red Potions.
Where to find Red Potions
To gain access to Red Potions, first, you'll have to help out a couple of troubled witches. Make your way over to the Woods of Mystery in the Southern Swamp, then follow the guiding monkey until you reach an injured witch named Koume. She'll claim the Skull Kid attacked her, leaving her in need of a bit of help to get back on her feet. Unfortunately, you won't have anything to give her, so you'll have to move on for now.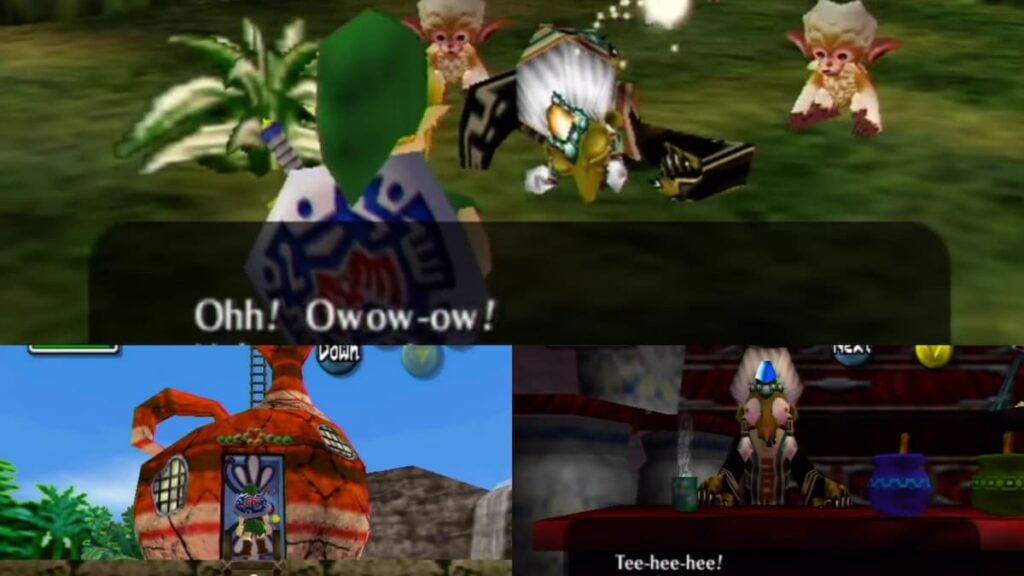 Head on over to the Magic Hags' Potion Shop and speak with her sister, Kotake. Upon hearing about Koume's situation, Kotake will provide you with a Bottle of Red Potion to give her injured sibling. Head back to where you left Koume in the Woods of Mystery, then use the potion to heal the wounded witch and restore her power. Once this has been done, Red Potions will become available for purchase at the Magic Hags' Potion Shop.
Related: All six Bottle locations in The Legend of Zelda: Majora's Mask (N64/Switch version)
Red potion uses
Link may become afflicted with the Jinx status effect while fighting against certain enemies, such as Blue Bubbles. This will prevent him from drawing his sword for one minute, though you can use red Potions to cure Link of this lingering malady. These potions are a few ways to heal curses in the game, making them a valuable resource to have in your pocket.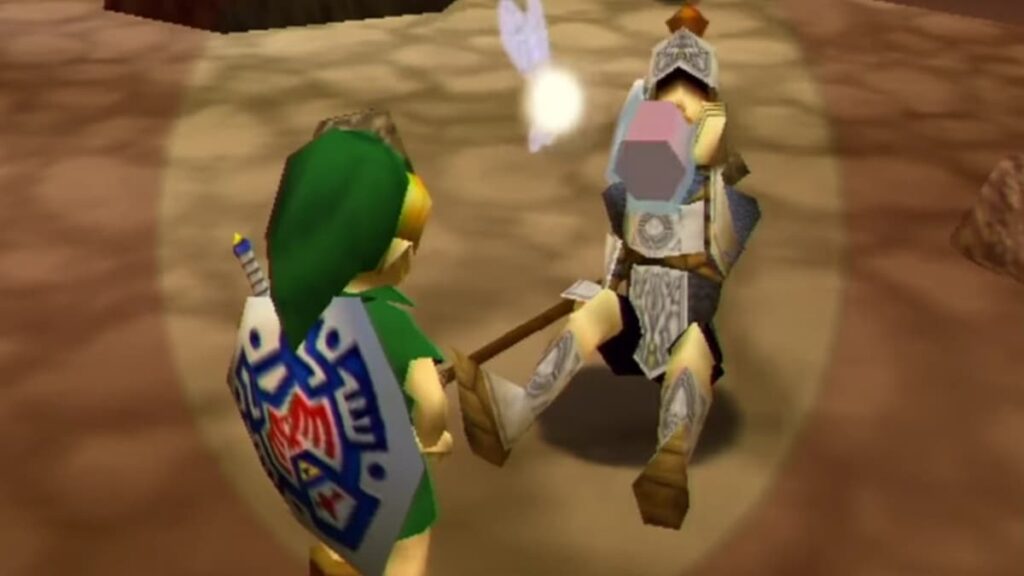 Additionally, Red potions are required to complete some of the side-quests found around Termina, earning you a few nifty collectibles in the process. For example, offering up a Red Potion to a certain injured soldier will earn you the Stone Mask, a very helpful tool for safely navigating the Pirate Fortress area. Red Potions are a handy item to have during your journey across Termina, so make sure to stock up!
Looking for more great The Legend of Zelda: Majora's Mask (N64/Switch version) content? Be sure to check How to obtain the Stone Mask - The Legend of Zelda: Majora's Mask (N64/Switch version) here at Pro Game Guides.