Ubisoft's Riders Republic is set to be released September 2021 in all its frantic glory. Putting extreme sports games back on the map, it encompasses a range of sports and puts them into one hectic multiplayer setting where you can face off against each other either in teams or as an individual.
As the player, you will choose a career which you want to pursue. You will then work your way through the career goals of your chosen sport to become the best of the best and thrash all the rest! The sports listed on the Riders Republic website are as follows:
Bike Freestyle
Bike Racing
Ski Freestyle
Ski Racing
Wingsuit
Rocket Wingsuit
Note: The biking aspect is Mountain Biking rather than BMX.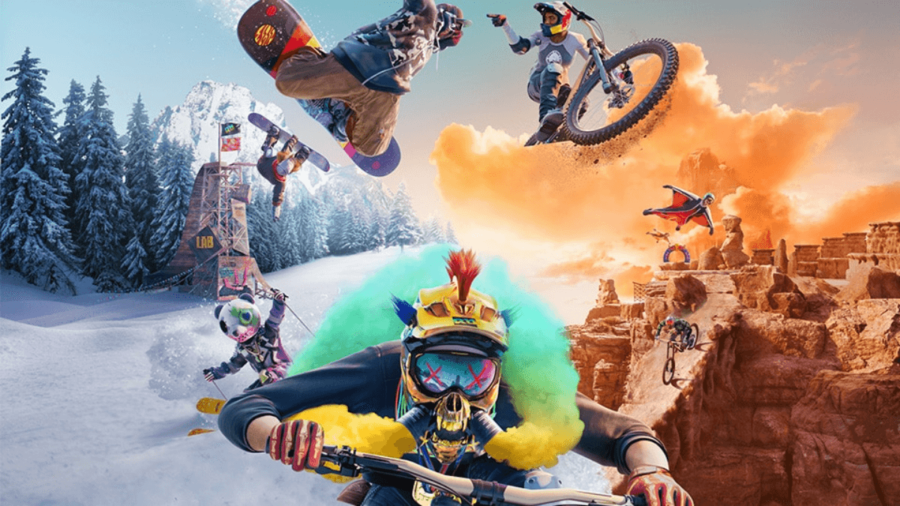 The goals for these sports can be attached to simple races, or can span to manic 50+ free for alls with a massive elimination element at the start of the race. Ubisoft has stated that the 50+ players will be applicable for next-gen PlayStation 5 and Xbox Series X, whereas it will be downscaled to 20+ players for PS4 and Xbox One.
Alongside the six main career and sports paths, you will undertake challenges that allow you to visit iconic and scenic real-life spots which include:
Mammoth Mountain
Yosemite
Grand Teton
Sequoia Park
Bryce Canyon
Zion
Canyonland
Needless to say, there are going to be quite a few paths to go at and definitely lots of challenges to take part in. Wanting to take part in the beta before it's officially released? Here's how to register.