As October approaches, children prepare their trick-or-treat baskets, adults buy bags of candy to hand out, and gamers log onto League of Legends for the newly released Halloween skins. With striking color palettes, the Halloween skins bring a bit of lighthearted fun to the competitive game. Here are the best Halloween skins in League of Legends.
Best Halloween skins in League of Legends
Count Kassadin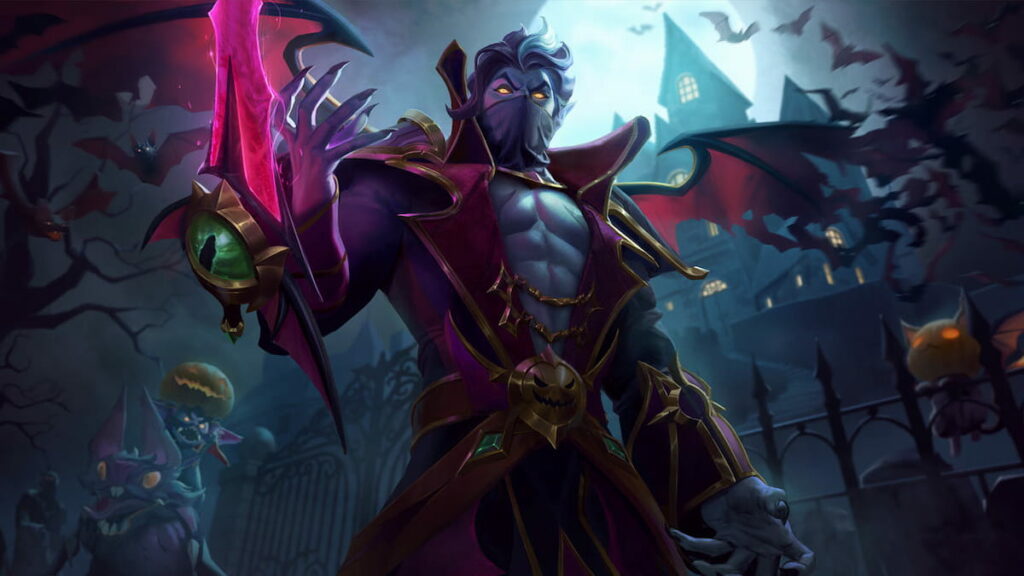 Not only is this skin enriched with crisp visual effects and a sharp color palette, but Riot Games made the morally correct decision to make Kassadin absurdly attractive. He could steal our trick-or-treat basket and we would say thank you. Count Kassadin makes vampire tropes look good. Really good.
Bewitching Elise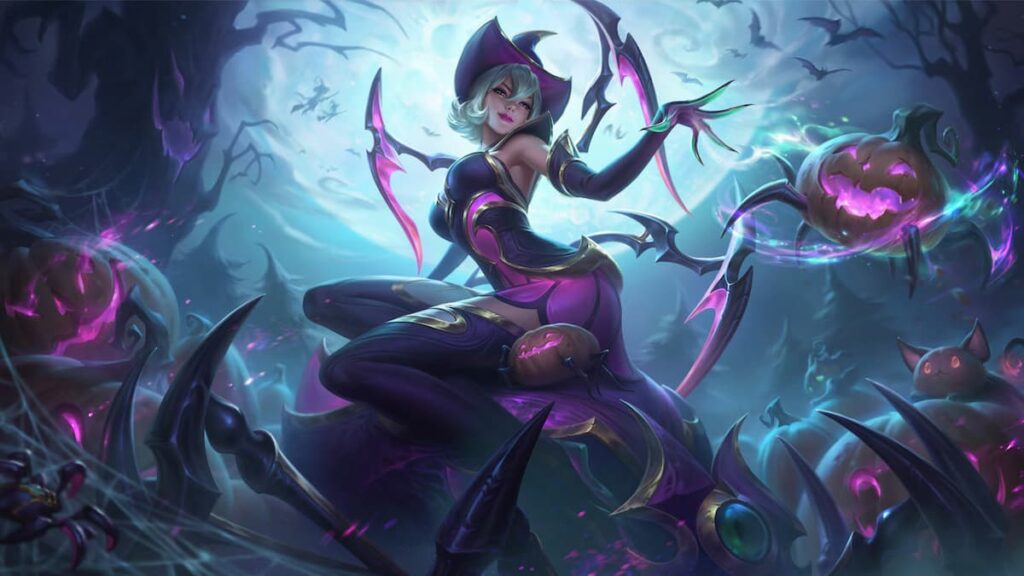 Bewitching Elise's main selling point is her spiderlings, which are transformed into tiny pumpkins with lopsided grins. Don't be deceived however, because Elise's character design doesn't make her a nonthreatening, cartoon arthropod. Bewitching Elise's spider form is scary as ever, with two glowing eyes, serrated pincers, and an unparalleled bloodlust.
Haunting Nocturne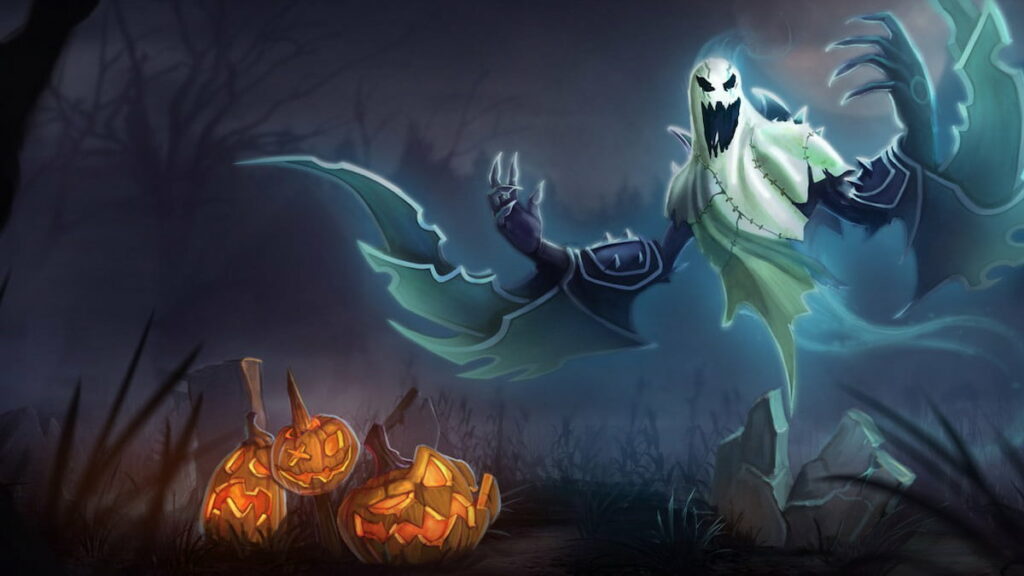 Where Bewitching Elise avoids an overly comedic design, Haunting Nocturne leans into the trope with full force. Haunting Nocturne is a ghost. To say anything more would undermine the intended simplicity of the skin. Even the visual effects of this skin communicate one message: Haunting Nocturne is a ghost, and he knows it. This skin is a lighthearted departure from Nocturne's typical identity as nightmare incarnate, inserting a fun pinch of self-awareness.
Bewitching Miss Fortune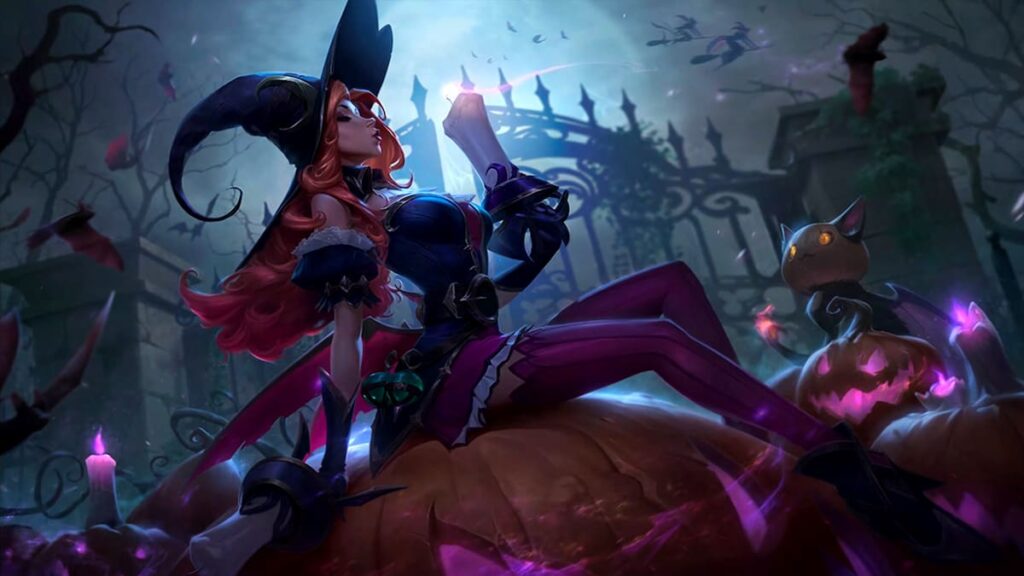 Bewitching Miss Fortune is a classic Halloween skin for several League of Legends players. With Fortune's stunning outfit and the beautiful Prestige version, Bewitching Miss Fortune makes for an excellent Halloween skin. The fact that she has candles for guns is unique and also leaves us with one question: how does the ballistic engineering of this candle gun function?
Related: League of Legends: Wild Rift – All classes, explained
Little Devil Teemo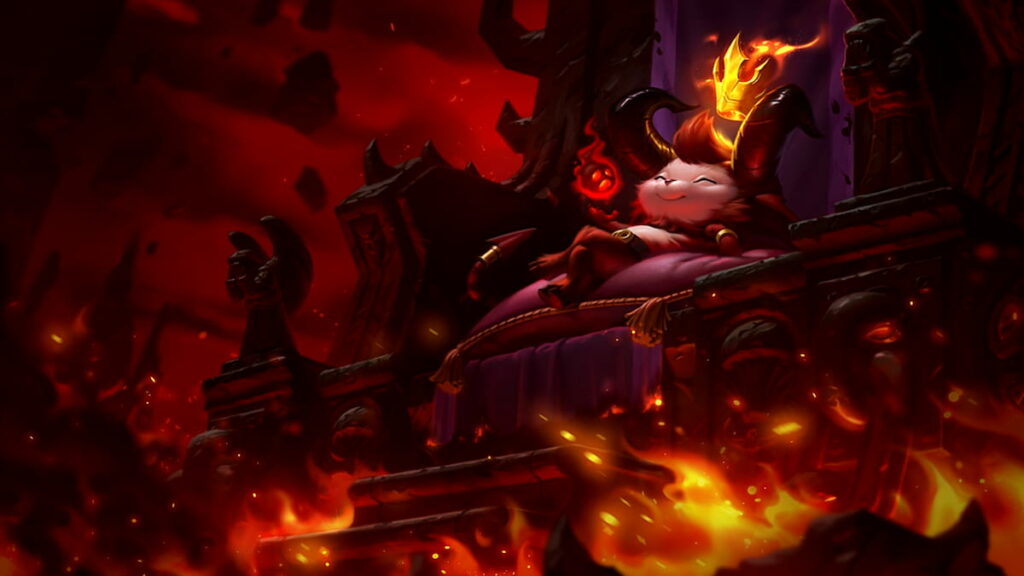 While Teemo's default skin portrays a fluffy scout yearning for adventure, this is how the community truly views him. Though this skin was created as a costume, we believe it is a Freudian slip for Teemo's true identity: ruler of all pain and suffering. This skin should not be reviewed as a skin, but rather, as a prophecy for the future of Runeterra. With Teemo as the ruler, it isn't looking too bright.
Bewitching Poppy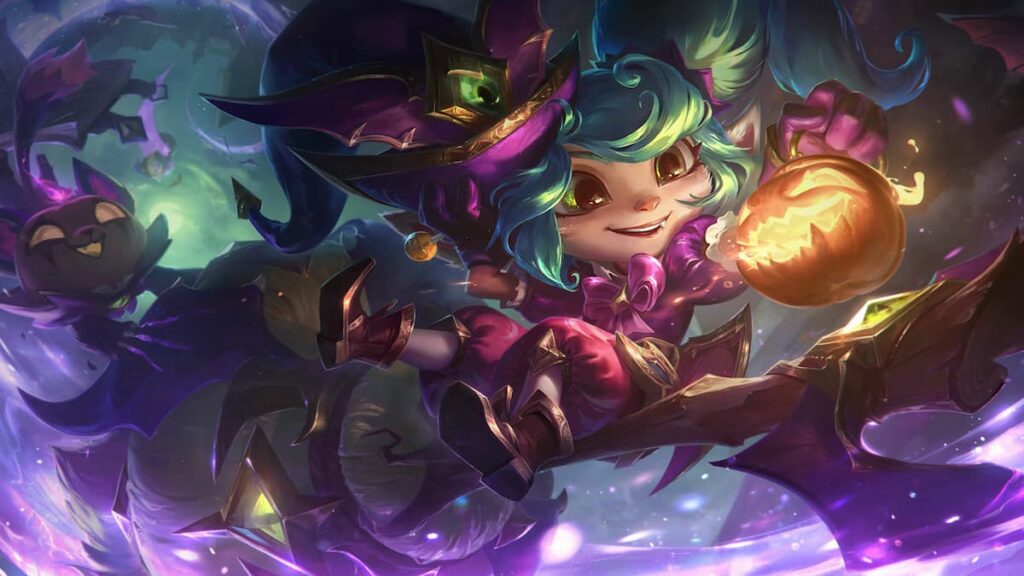 Just look at her. The cute Yordle sports a curious smile while gripping a miniature jack-o-lantern. Poppy looks adorable in this skin. Her visual effects are distinctive, with fun purple and orange hues. Her ultimate causes a giant pumpkin kitty to burst from the ground, and we couldn't have imagined a better design outcome.
For more League of Legends articles, come check out How to Get Better at Warding in League of Legends on Pro Game Guides.