Generally, Prime Gaming Capsules are released on the last day of each month, and they can be claimed at any point in that timeframe. These Capsules contain 350 RP, five Mythic Essence, 200 Orange Essence, a 1350 RP skin permanent, five champion shards, two Series 1 Eternal shards, and a 30-day XP boost. Strangely, the February Prime Gaming Capsule has not dropped for this month, despite it being the typical release day. Come join us as we explain where this month's Prime Gaming Capsule for League of Legends is.
Why was Amazon Prime Gaming Capsule for February delayed?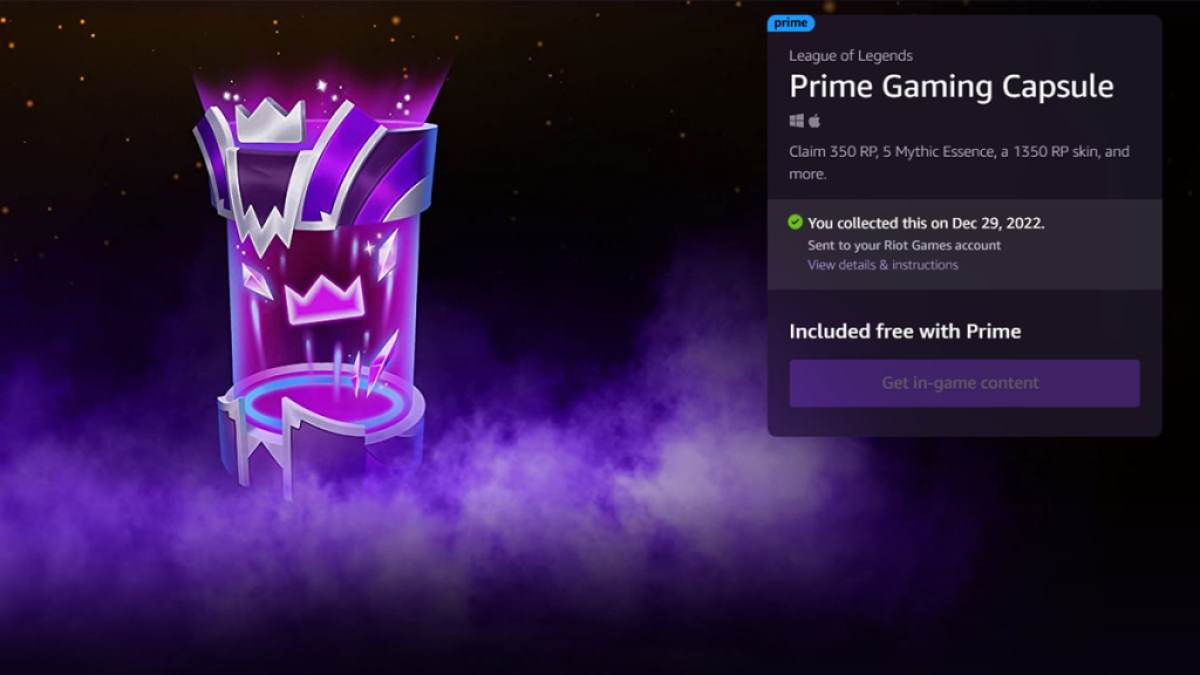 According to a Twitter post by Riot Games, the Amazon Prime Gaming Capsule for February was delayed. The post reads, "January Prime Gaming Capsule is being extended until February 16!" Riot Games has not explained why the Capsule was delayed, instead playing it off as a generous extension. The community is angry over this lack of clarity and communication, especially since the company provided no details about the next Capsule. For all players, this may be the last Prime Gaming Capsule.
Related: The new League pass is less F2P-friendly than ever before
Members of the community expressed their frustration through comments underneath the original Tweet. User thatluxgirl states, "Idk why y'all just can't be clear about this prime stuff, people been asking for a month if the prime capsule is going to be continued or not. Love the inconsistency in Riot's transparency." Another user by the name of trickstermirage comments, "you better give another one bc this is the only thing I have prime for." It is currently uncertain whether League of Legends will continue their Prime Gaming Capsule rewards program.
For more League of Legends guides, come check out Best username ideas for League of Legends here on Pro Game Guides.