In League of Legends, Kindred is a ranged jungler who relies on Marks to improve their overall damage. These Marks appear on jungle monsters naturally, but they can be placed on players. Once the Marked target is eliminated, Kindred receives a stat increase. This hunting mechanic makes Kindred an enjoyable champion, and this novelty extends to their narrative. Here's an explanation of Kindred's lore in League of Legends.
Who is Kindred in the lore of League of Legends?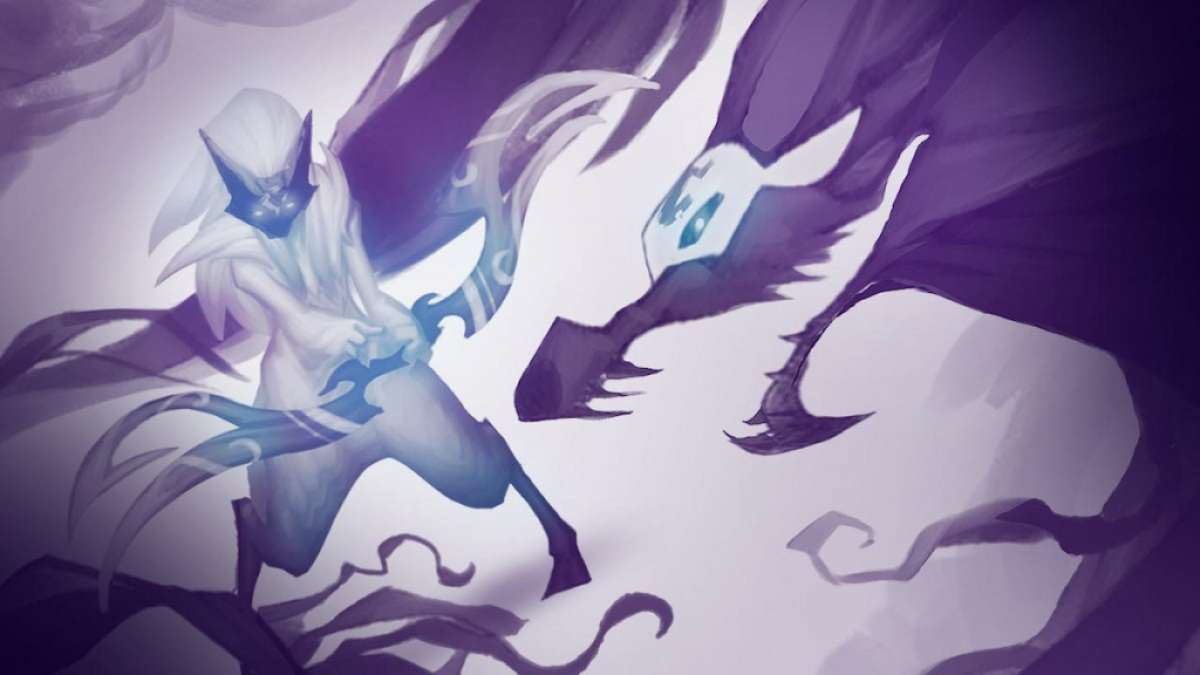 In Runeterra, death comes in two halves. One is Lamb, the merciful but solemn creature who reaps the souls of the compliant. The other, Wolf, relentlessly pursues the souls of the defiant. Those who accept their imminent fate receive spectral arrows to the chest, a soft ending compared to the Wolf's jaws. For those who run, Wolf gives chase, intoxicated by the smell of their fear.
These two halves of a whole are bound on a primordial level, existing "for as long as its people have known death." They are called Kindred, "never one… without the other." Few have escaped their eternal hunts, although the residents of the Shadow Isles have yet to meet Kindred's reckoning due to their existence between death and life.
Despite the gravity of Kindred's presence, they are rarely feared by the public. After all, those wise enough to anticipate Kindred's arrival know better than to run. Instead, the deathly pair are revered by the citizens of Runeterra. They are the subject of theatre plays, the stories on the tongues of bards, and the long-welcomed embrace for the ill. They are Kindred.
For more League of Legends lore guides, come explore Who is Thresh in League of Legends lore? here on Pro Game Guides.