Although Thresh is a lethal support in League of Legends, he has a rich history in the game's lore. His history is heavily tied to Lucian, Senna, and Viego. Thresh is also partially responsible for the infamous Ruination due to his ill guidance. With a lantern of souls and a cruel conscience, Thresh continues to roam the world in search of unsuspecting victims. Here's an explanation of Thresh in the lore of League of Legends.
Who is Thresh in the lore of League of Legends?
Thresh's origins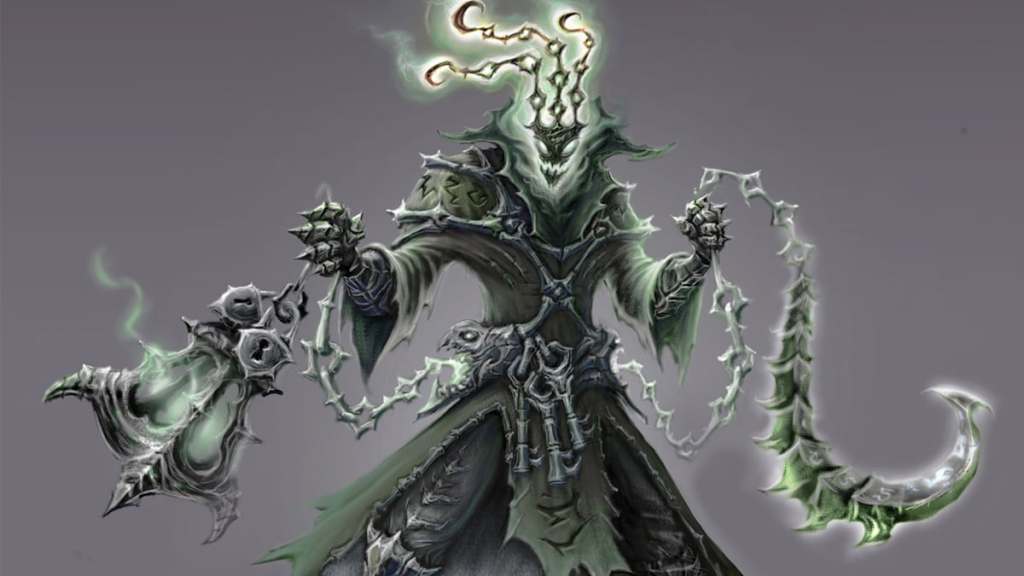 Thresh was not born a killer. In his early days as a human, he was quite a dependable guard. His superiors even assigned him to a vault that no average man could protect. This vault was located in the center of the Blessed Isles and contained an assortment of powerful magical objects. During his shifts, Thresh would hear whispers from the murky darkness. However, Thresh was a trained watchman. He stood firm.
Like radiation, consistent exposure to the magic made Thresh vulnerable. The temptations of the dark magic slipped past his guard for only a moment, but a moment was all it took. The ancient objects crept into his thoughts, insisting on how dreary the vault was. They asked him why he was down here when everyone else was there? Don't you hate it here? What a disservice for a skilled guard like you to spend each waking moment in a dungeon.
Despite his strong will, these suggestions grasped Thresh's weaknesses and doubts, taking hold of his reasoning. A seed of hatred bloomed in his heart, nourished by the malicious words of the artifacts. He became angry. He became cruel. He tormented a magical mirror that held a person captive, scratching its surface repeatedly before polishing it off and repeating the process.
Breaking his spell of loneliness, a warlock bound by chains appeared in the vault. This man had conducted illegal magical experiments, granting him flesh that regenerated over time. Thresh tortured this man, confiscating his chains and wearing them himself. As he walked through the underground chamber, the chains rattled behind him, traumatizing the warlock and filling Thresh with twisted joy.
Related: A Nazuman monster hunter is announced as League of Legends' newest champion
How was Thresh involved with the Ruination?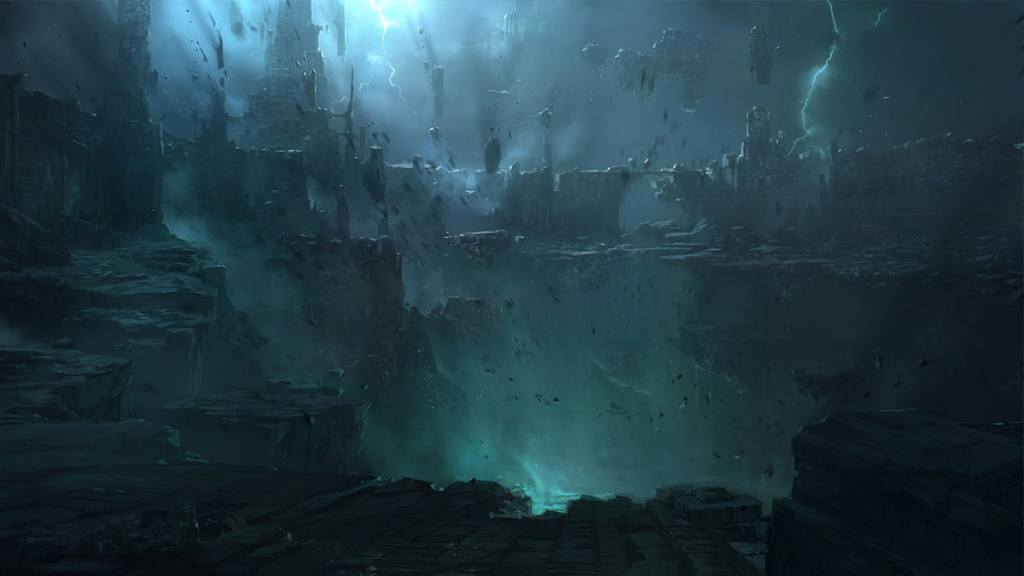 A king arrived on the shores of the Blessed Isles, desperate to bring his beloved queen back from the dead. Some saw a need, while Thresh saw an opportunity. The warden stepped in, offering a solution to the suffering man's plight. He offered to guide the king to spring with restorative powers known as the Waters of Life. When the ground rumbled and the queen sunk lifelessly into the water, Thresh felt no fear.
A dark vapor erupted over the Blessed Isles, ravaging all life due to the king's actions. According to Thresh's official lore page, "every living thing in its path perished in an instant, and yet their spirits could not move on, caught in a horrifying new existence somewhere between life and death." The Blessed Isles was renamed to the Shadow Isles, and the delicate balance of life was disrupted, transforming Thresh into a spectre.
Although Thresh was not the sole cause of the disastrous Ruination, he enabled king Viego to become a catalyst. He knew full well that the Waters of Life would not solve Viego's heartbreak and bring the queen to life, but he led the king to the water regardless. Due to this result, Thresh was no longer a man, but this did not bother the warden. To him, immortality was a convenient tool, a release from human limitations. With an ethereal body, he could torture any individuals he wanted, unburdened by the frailty of flesh and bone.
How was Thresh involved with Lucian and Senna?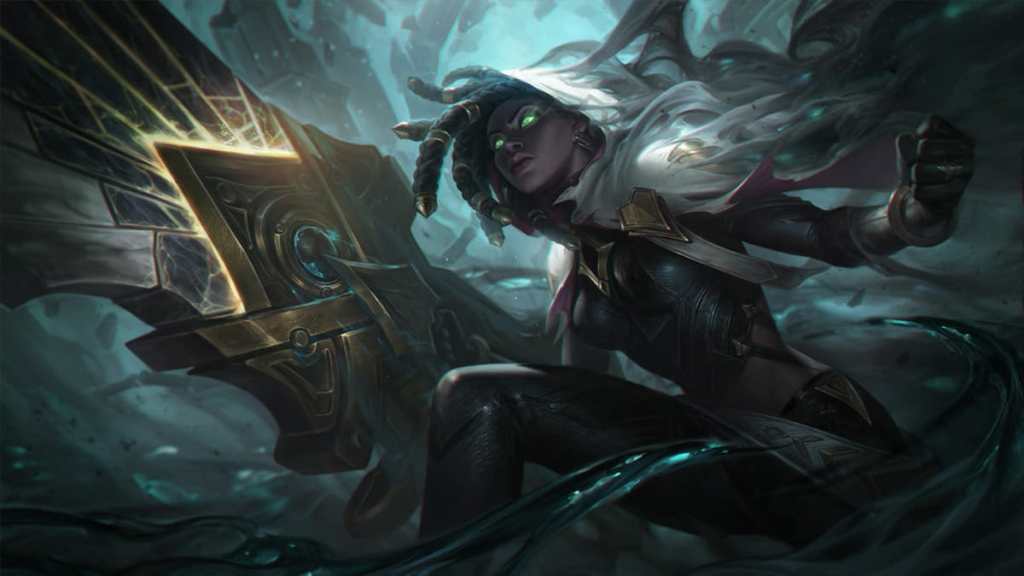 It astounded Thresh how many victims showed up on his doorstep. A husband and wife, Lucian and Senna, are searching for a cure for their bride's affliction. How sweet. Like a fool, Lucian took on Thresh in hand-to-hand combat, and he nearly died for it like a fool. And yet, the one who endured the consequences of his actions was not the man but the woman Senna. To protect the one she loved, Senna got in the way. And as such, they became a new resident in Thresh's lantern of captive souls.
The man was stubborn, pursuing Thresh to rescue his wife. He didn't give up, no matter how many times he failed. After numerous attempts, Senna signaled Lucian to fire directly at the lantern. This freed the woman and removed the mixed cadence of screams that kept Thresh company for years. He was now a warden with no prisoners.
For more League of Legends articles, come check out 10 Best Champion Themes in League of Legends here on Pro Game Guides.