Popular MMORPG Lost Ark's storyline centers around a growing demon problem your character is trying to help put to right. So, a tie-in with monster hunter title The Witcher makes absolute sense. The crossover takes place in Lost Ark from the middle of January, with limited-time in-game items being made available such as potions, cards, and skins. Some are available through quests, while others you can pick up in Lost Ark's in-game store. Read on below to discover all the Witcher cosmetics in lost Ark and how to get them.
How to get Lost Ark Witcher skins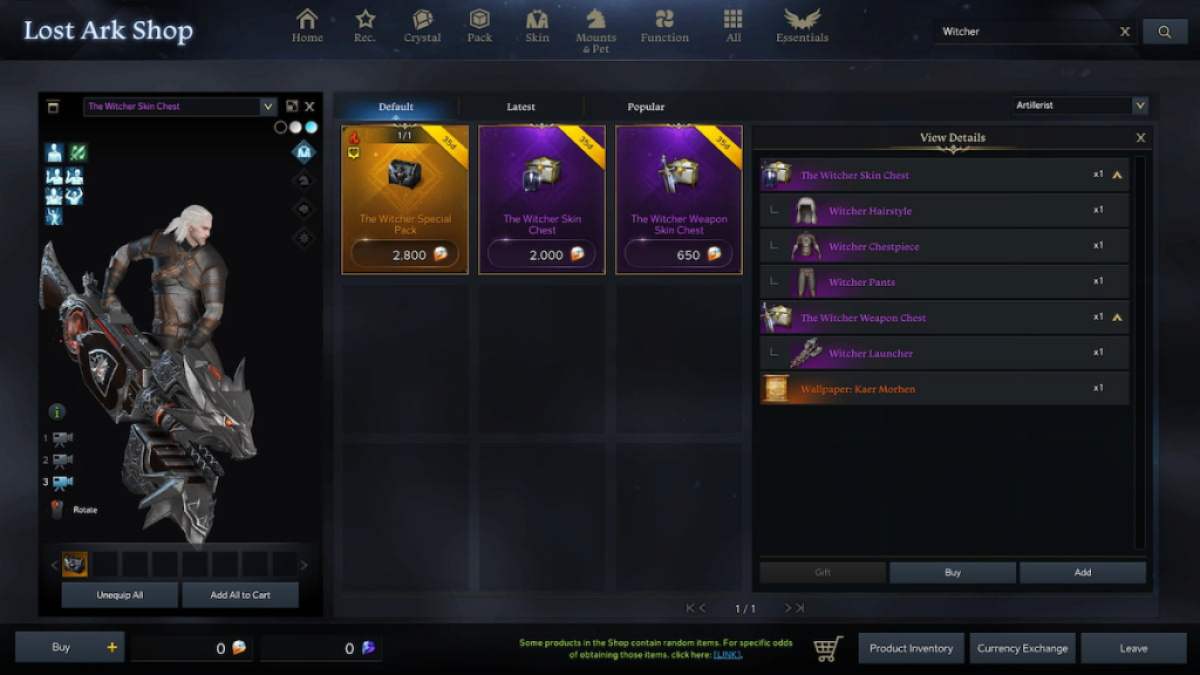 All The Witcher cosmetic skins are being made available through the Lost Ark in-game store, which all cost Royal Crystals to purchase. Royal Crystals are an in-game currency that will cost you real-world money, with packs costing $9.99 (1,000 Royal Crystals), $19.99 (2,200 Royal Crystals), or $49.99 (5,750 Royal Crystals). There are three options available:
The Witcher Skin Chest (Royal Crystals 2,000): Contains Witcher-themed hairstyle, chestpiece, and pants skins (three items total) that will give you the appearance of Geralt or Ciri, depending on the character's gender.
The Witcher Weapon Skin Chest (Royal Crystals 650): Gets you a Witcher-inspired weapon skin appropriate to your class.
The Witcher Special Pack (2,800 Royal Crystals): All the items in the two Skin Chests above, plus a Witcher-themed Kaer Morhen Wallpaper for your character selection screen.
These items will only be available in the Lost Ark in-game store until February 22, 2023.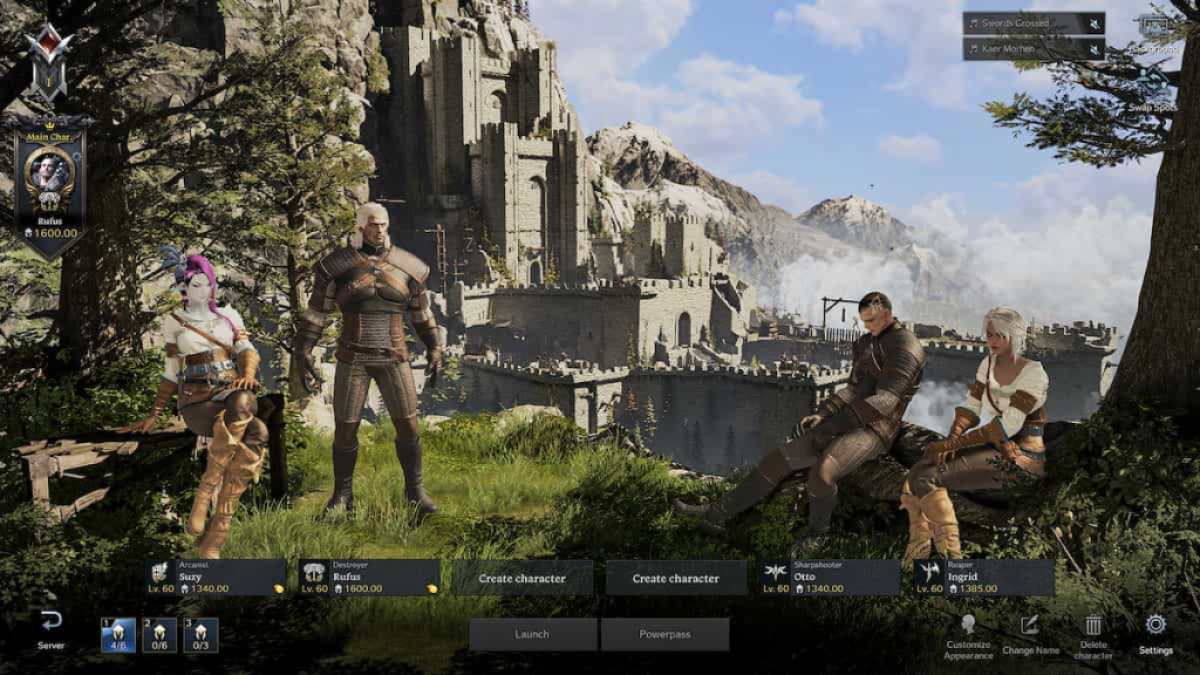 Looking for more Lost Ark content at Pro Game Guides? Check out our Lost Ark Brelshaza Cheat Sheet and How to get Witcher Mokoko skins in Lost Ark – Twitch Drops Guide.