Lost Ark is an action MMORPG by Amazon Games ad Smilegate RPG. It features a ton of content that can keep players entertained for countless hours. However, the endgame is where most players will eventually find themselves, which consists of various things such as raids. This includes the Brelshaza Legion Raid, which can be tricky. This may leave you wondering how to complete this raid in Lost Ark.
Lost Ark Brelshaza Gate Guide
The Lost Ark Brelshaza Legion Raid can be an intimidating task to take on, but Redditor RoyalFries has provided a handy cheat sheet to help players clear this raid. RoyalFries has provided help with all gates, steps, mechanics, and more. Here is RoyalFries cheat sheet for Lost Ark Brelshaza.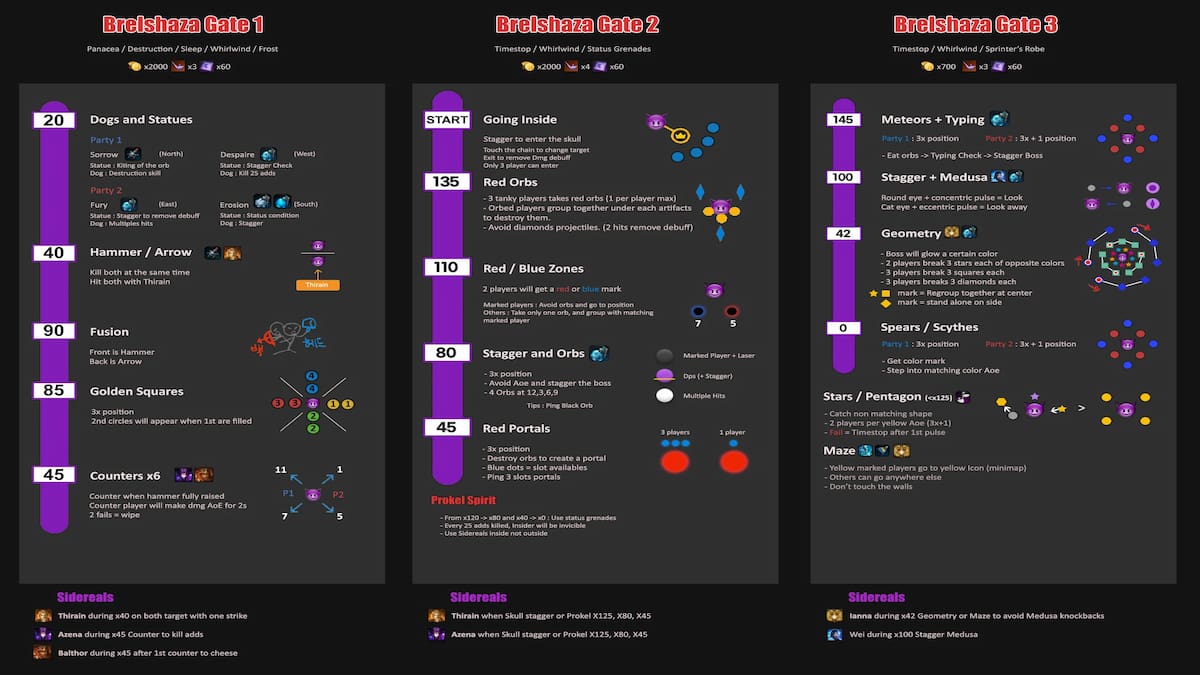 Make sure to study these diagrams before heading into the raid. Other Lost Ark players provide tips and tricks in the comments below, which are also worth reading. We recommend forming a party with your friends and coordinating, as this communication will make the raid smoother.
For more information on Lost Ark, check out How to get Witcher Mokoko skins in Lost Ark – Twitch Drops Guide and What do the Witcher 3 potions do in Lost Ark? on Pro Game Guides.