In Lost Ark, Panda Island is located just north of Anikka, in the Coral Seas. As the name suggests, the island is home to several pandas, peaceful music, and stalks of bamboo. Not only is it a great place to visit for the scenery, but there are also a handful of rewards and items that you can earn here.
Lost Ark Panda Island Walkthrough
Panda Island is always open for players to visit, and there are plenty of trees for you to chop down to earn experience in the logging trade. The island is also a pretty easy island to complete, as the recommended Item Level is only 250.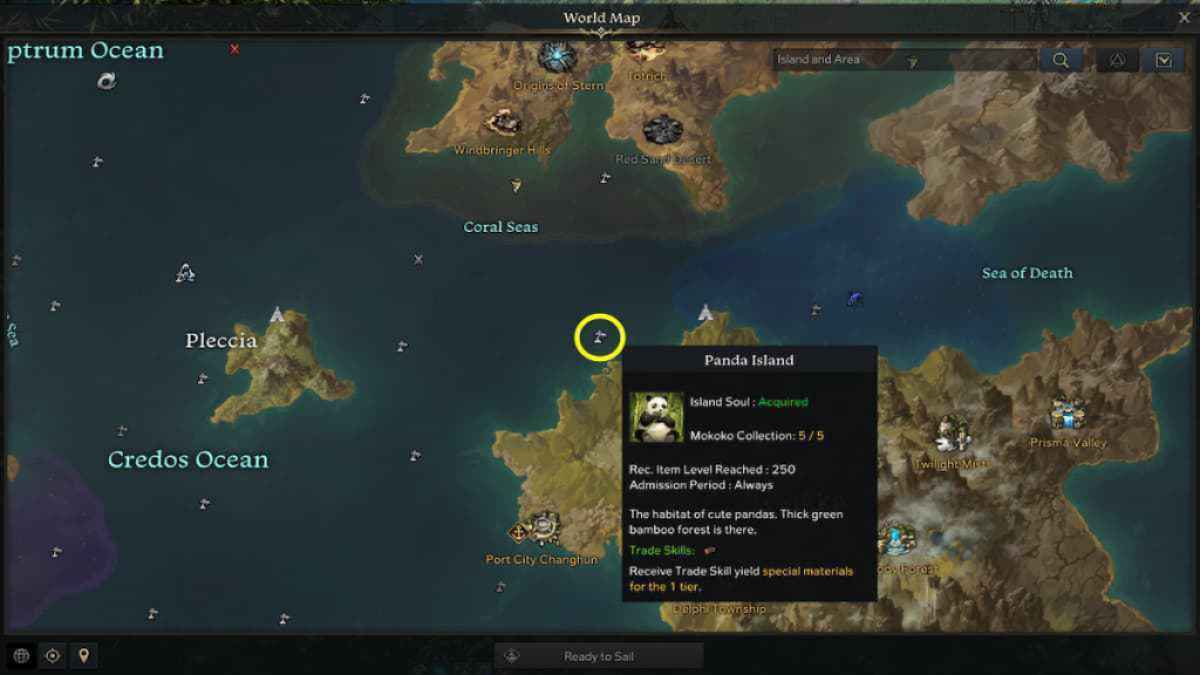 All Mokoko seeds on Panda Island
There are a total of five Mokoko seeds on the island. We've outlined their exact locations below.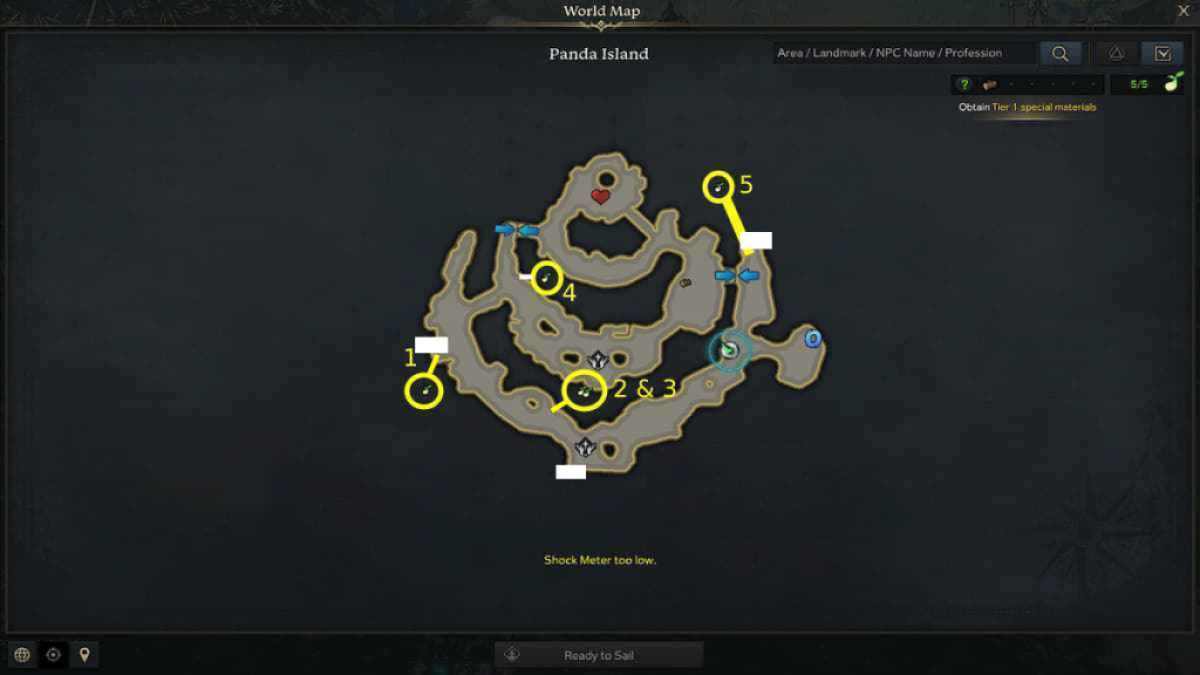 This seed is hidden within a secret walkway located just north of the circle location above. You'll have to walk a short distance south before you can obtain the seed's location.
The second seed can be found by playing the Song of Resonance in front of the statue located just south of where we circled the seeds above. You'll enter a new room with the seed inside.
This seed is located directly next to the second seed.
The fourth Mokoko seed requires you to enter a secret location located just west of where we circled the seed above. You'll know you're there once you step foot into a new location. The seed itself will be pretty easy to spot in the center.
The fifth seed can only be found if you walk off the map in the exact location that we've outlined above.
Related: What server does Asmongold play on? WoW, New World, Lost Ark, and More!
All quests on Panda Island
The only side quest and one island quest available on Panda Island. We've outlined them both below is given to you by an NPC named Chungshu. We've outlined the entire quest below:
Side Quest

Quest Name: Fragrance and Fish
Quest Requirements: You need to go to three different locations that we represented as white rectangles on the map above.
Quest Rewards: Two Wisdom points, 22 Splendid Decustruction Stone Fragment Chests, six Lavish Guardian Stone Fragment Chests, 12 Splendid Shard Chess (M), and 8,273 silver.

Island Quest

Quest Giver: Puppa
Quest Name: Panda's Delight
Quest Requirements: Bring Puppa some bamboo.
Quest Rewards: 16 Splendid Decustruction Stone Fragment Chests, five Lavish Guardian Stone Fragment Chests, 28 Splendid Harmony Leapstone Chests, and 6,026 silver.
All rapports on Panda Island
The only rapport you can earn on Panda Island is Puppa, the Panda that gives you the island's quest. You need to have 10 Charisma and 10 Kindness before being able to speak with her. Getting her rapport level to Trusted will grant you the Panda Island Token as a reward.
Neutral: Three ancient gold coins.
Amicable: Five Phoenix Plumes.
Friendly: One Puppa card and ten gold coins.
Trusted: Panda Island Token and one State Increase potion.
All Una's Tasks on Panda Island
There are two Una's Task quests you can do one Panda Island. We outlined each one of them below:
Panda Sitter

Tier 1 - 10/10

Rewards: One full-scale Panda Disguides set.
3,000 silver.

Baby Panda and Me

Tier 2 - 20/20
Tier 3 - 40/40

Rewards: One Vitality Increase potion and 7,000 silver.
For more Lost Ark, check out Lost Ark unveils details of 96-player PvP realm-vs-realm Tulubik Battlefield only on Pro Game Guides.