March will see the launch of Lost Ark's latest PvP content with the release of the Tulubik Battlefield, a 96-player battlefield. Players will pick a faction, then enter a 48 versus 48 player, realm-versus-realm-style battle to determine the fate of a new area, Rowen.
Players will need to have reached item level 1445 to become eligible for the Rowen world quest line. Once they have completed the quest Cataclysmic Eliyabeck, they will become eligible to join a faction. Players will choose between the strict, machine-loving mercenaries of the Preigeli and the lawless, piratical Liebertane. Access to the Tulubik Battlefield will be restricted to item level 1490 and Faction Rank 3.
Faction rewards and ranks will be earned through co-op quests and defeating bosses, as well as for defeating members of the opposing faction and capturing bases during battles. These rewards will include gear showing their rank, so a player can show off their successes. Rewards will also include honing materials, unique mounts, and card packs.
Related: Lost Ark's Epic Journey Continues with First Birthday Celebration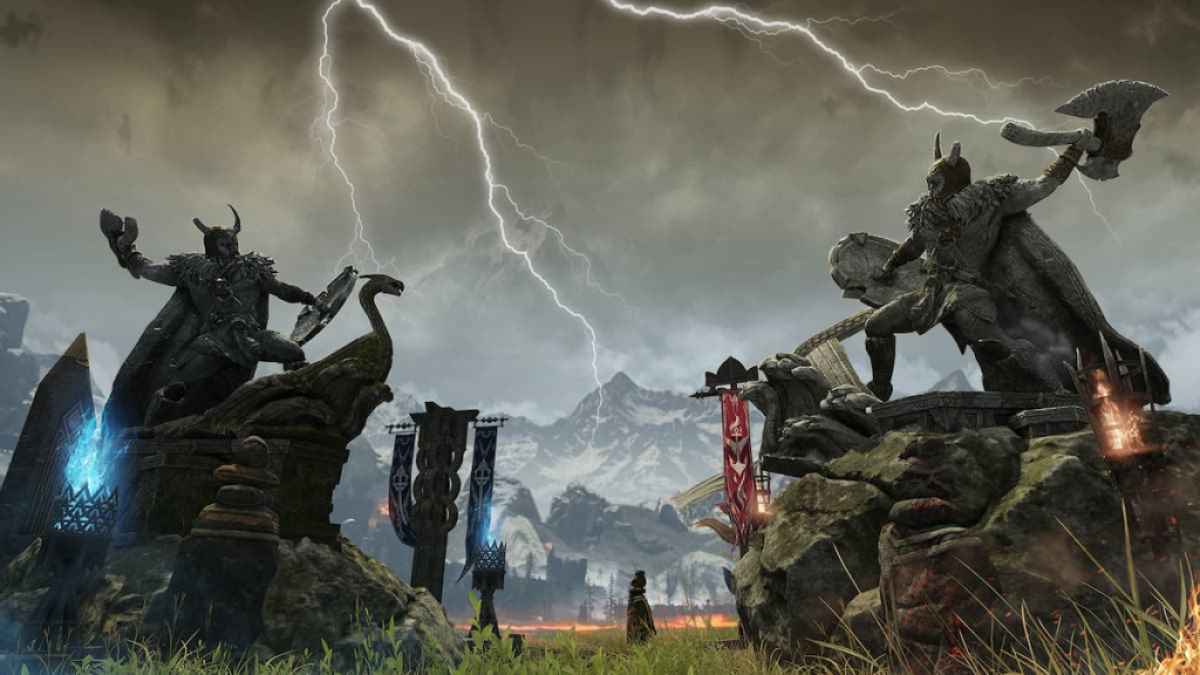 Realm-versus-realm battles, quests, and boss fights will be limited to specific days and times. The Tulubik Battlefield will run on Wednesdays and Fridays at 8pm local time, with Saturday and Sunday battles at both 3pm and 8pm. Co-op quests will run Tuesday to Sunday at 8:30pm, with Additional Saturday and Sunday 3:30pm events. Field boss battles will be hourly from 3 to 11pm (except 7pm) on Tuesday, Friday, and Sunday, with a single Saturday battle at 3pm.
Many die-hard PvP players have walked away from Lost Ark due to a lack of meaningful content, so it will be interesting to see if this large-scale battle environment will tempt players back to a game that has otherwise stayed relatively popular for its PvE endgame content.
For more Lost Ark news, check out Lost Ark Completes A Year in Review. What's Next? and Lost Ark Western Anniversary: New events, continent, class, and more here at Pro Game Guides!