Mario + Rabbids Sparks of Hope's tactical combat throws many challenges at you, but few compare to its bosses. After defeating the Darkmess Tentacle in Beacon Beach, your team makes their way to the frozen Pristine Peaks. The first major obstacle you face is the Stone Masks, an atypical boss fight. We have compiled below a list of tips and tricks and the best characters to defeat the Stone Masks in Mario + Rabbids Sparks of Hope.
Mario + Rabbids Sparks of Hope Stone Mask Tips and Strategies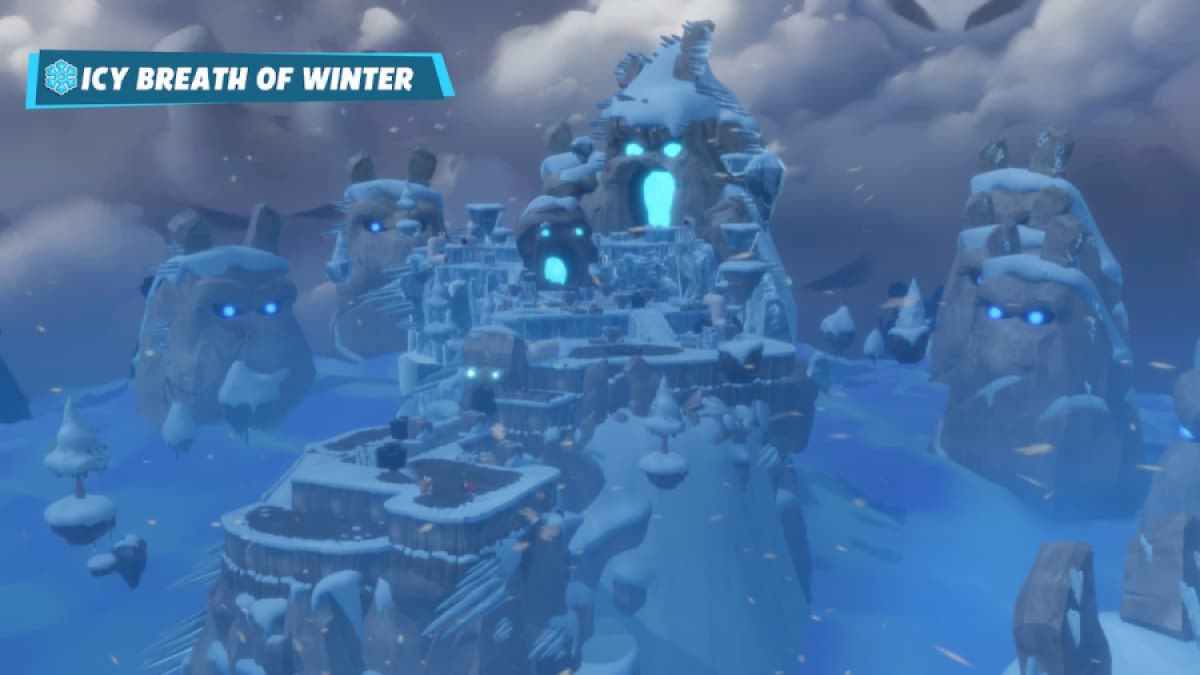 The Stone Masks are a boss in Pristine Peak, challenging you to reach the top and defeat the cold wind-blowing stones. With enemies peppered throughout, this boss is more annoying than difficult. But primarily, you want to use long-range characters as they can make the wind effects pointless. Additionally, make sure you have the Pyrostar and Aquanox Sparks equipped.
Luigi is the best character for taking the Stone Masks out from a distance, so we recommend using him to take them out before you have to go up the corridors of wind. Be sure to remove the fire enemies quickly, as they can cause you to run into the wind and fall off the map. Eliminating the Bom-ombs is also important, as the wind will blow them directly at your characters.
Other than that, approach the top of the mountain slowly, taking out each enemy and Stone Mask along the way. This will make it much easier than simply trying to rush forward. Watch your positioning, and if you do have to enter the wind, time it to where you move while it isn't blowing. Keep your health topped off, especially at the top, where several snipers are.
Related: Where to find the three penguins in Mario + Rabbids Sparks of Hope
Best Characters for Stone Mask in Mario + Rabbids Sparks of Hope
The Stone Mask is not overly difficult, but it can be annoying. Since you want to take out the masks that blow wind, you should use characters with good range. We recommend using the following characters when facing Stone Mask in Mario + Rabbids Sparks of Hope.
Luigi
Rabbid Peach
Mario/Edge
Luigi's long range is incredibly good at taking Stone Masks out in one or two shots from a long range. He can also pick enemies off at a distance before you have to approach. Rabbid Peach provides healing for any damage you receive from long-range enemies and Bob-ombs while ignoring enemy snipers' cover. Finally, Mario and Edge are both great choices as they can strike multiple foes with the property positioning and protect Luigi and Rabbid Peach.
For more information on Mario + Rabbids Sparks of Hope, check out Mario + Rabbids Sparks of Hope Tips & Tricks – Beginner's Guide and How to unlock fast travel in Mario + Rabbids Sparks of Hope on Pro Game Guides.