Bike riding is very useful in Martha is Dead, but finding the bike pump to get started can be a bit tricky. It's easy to complete once you know where to look.
How to Find the Bike Pump in Martha is Dead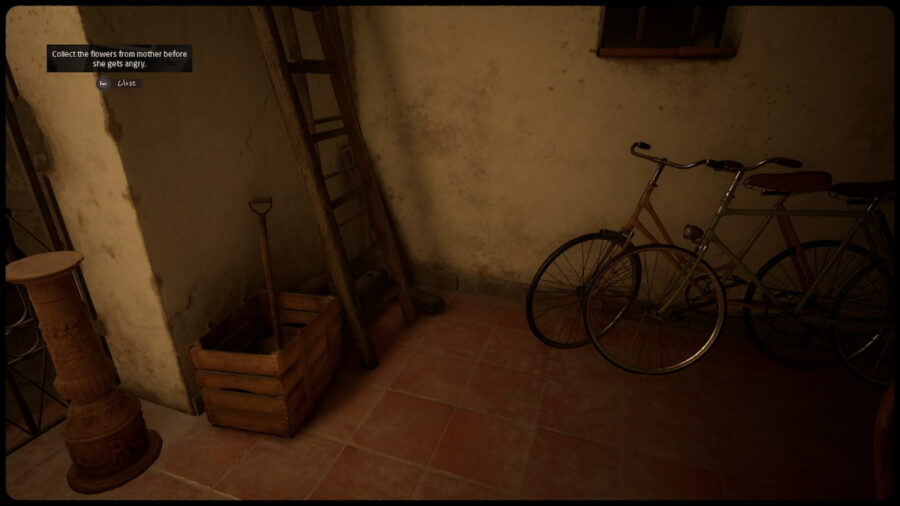 To get started riding Guilia's bike in Martha is Dead, she will let you know that she needs a bike pump to inflate her tire before she can ride. The frustrating this about this is that she does not tell you where to retrieve the bike pump. Thankfully, it is not too far away. Simply walk back into the home, go past through the room where Martha's body is held, and out to the patio. There will be a bike off to the side with a pump attached to the back. Take the pump and bring it back to the bike to pump the tire.
How to Ride a Bike in Martha is Dead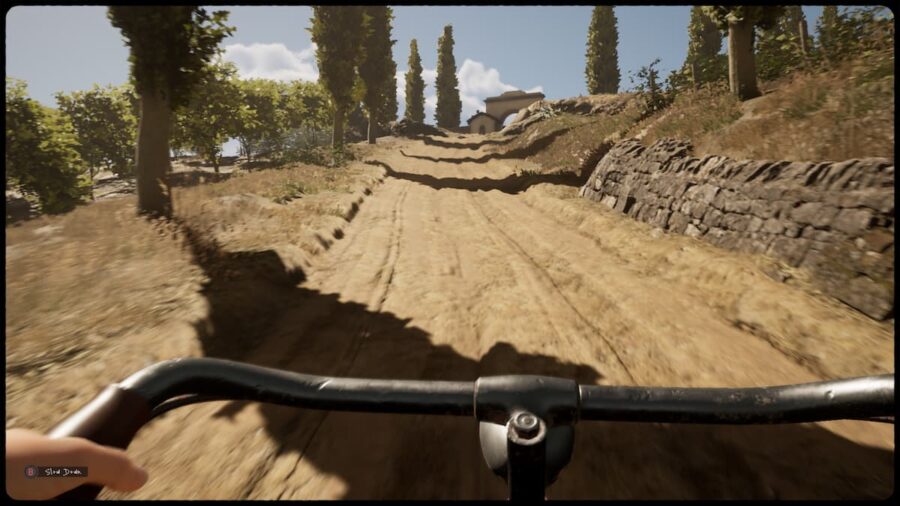 Riding a bike is pretty simple in Martha is Dead. Just get on the bike and start riding in the direction you want to go. Your speed will gradually increase, and you can slow down by holding down the B button (or other key mentioned in the lower left if you are playing with a different device) and keep holding it down to get off of the bike. The only important mechanics for bike riding in Martha is Dead are slow down and steering.
Want to see more Martha is Dead content? Check out Are there jumpscares in Martha is Dead? on Pro Game Guides.