Marvel Snap is an upcoming card-battling game that is overflowing with popular Marvel characters. Naturally, many players want in on the beta to play the game early. Here's how you can try to get in on the beta yourself.
How do you join the Marvel Snap beta?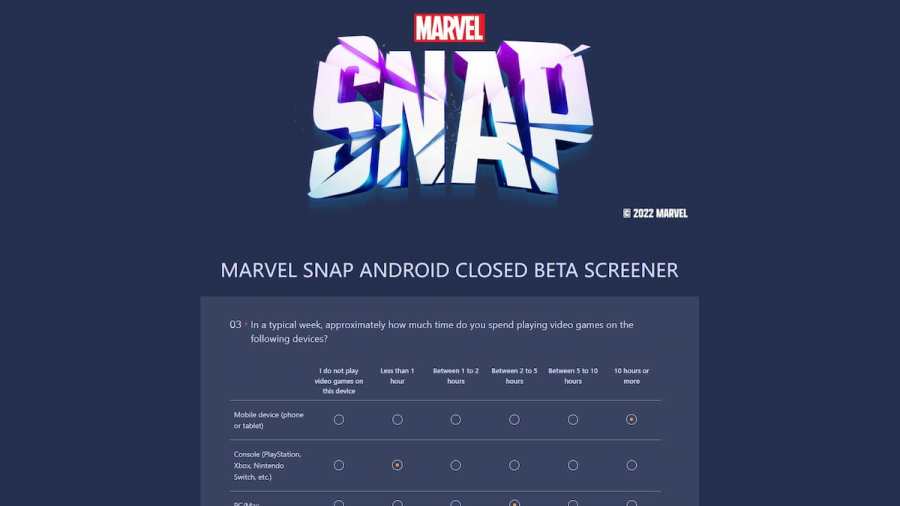 Signing up for the beta with this upcoming game is quite simple. To sign up for the Marvel Snap beta, you need to go to the Marvel Snap Closed Beta Screener page and fill out the survey. You'll have to answer questions on what region you are from, what devices you play on, what game genres you have experience with, and more. Once you answer these questions, hit Submit. If you are chosen for the closed beta, the developers will reach out to you.
Related: 6 Best Marvel video games
Can anyone join the Marvel Snap beta?
With the Marvel Snap game, the beta is a closed one. This means that not everyone can join the beta, and it is based on selective choice by the developers. While you can attempt to sign up and be part of the beta, it is ultimately up to Second Dinner, the developers of Marvel Snap, if you are invited to join the play and test for the beta.
Want to read more about games in beta? If so, check out How to play the Dead by Daylight PTB (Public Test Beta) on Pro Game Guides.