Iron Man is one of the most important characters in the Marvel Universe, and there is a simple way of acquiring the legendary superhero in Marvel Strike Force. Players will need to level up to rank 15 before this challenge pops up in the events section.
Iron Man can be unlocked by completing the I am Iron event in Marvel Strike Force. You will need to have a solid team of four S.H.I.E.L.D Agents in your roster, who are at least five stars or higher. Agent Coulson, Hawkeye, Maria Hill and S.H.I.E.L.D Medic are the four best characters you should use while unlocking Iron Man.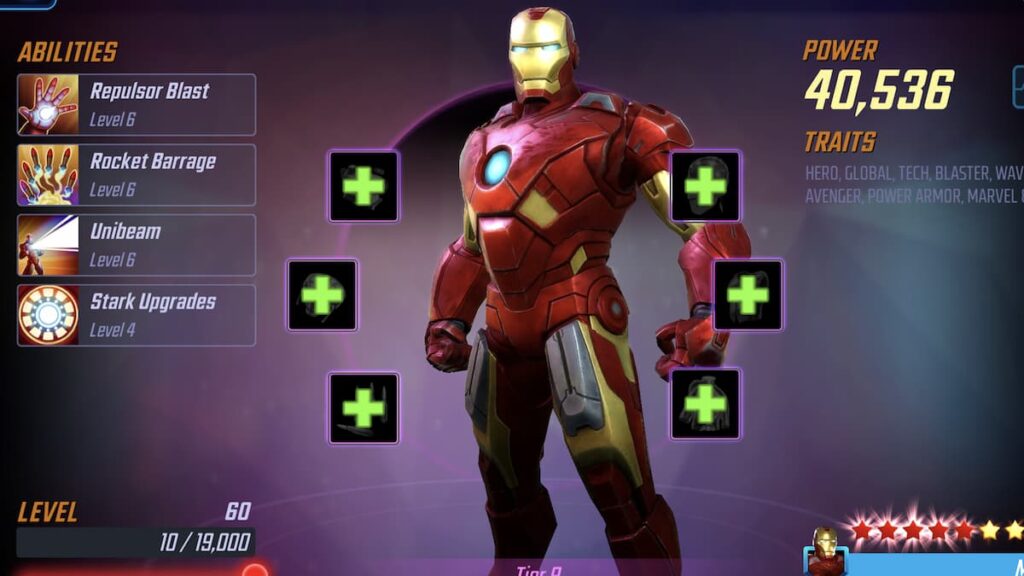 Veteran players who have Captain America and Nick Fury on their team can try to unlock the higher tiers in this event to unlock a higher star version of Iron Man. Alternatively, players can also choose to use characters like S.H.I.E.L.D Assault, S.H.I.E.L.D Trooper, Yo-Yo and Quake, since these heroes are easier to farm.
There are seven tiers in this event and you will unlock a certain amount of Iron Man character Shards by completing each stage. For instance, the first stage is relatively straightforward as it needs only two S.H.I.E.L.D Agents, and it unlocks 15 Iron Man Shards. Level up your S.H.I.E.L.D roster to complete this event quickly to unlock the legendary Iron Man.
Wondering how to make the perfect Sinister Six roster? Check out How To Unlock Doctor Octopus in Marvel Strike Force on Pro Game Guides