Armstrong has been portrayed as the mastermind of Desperado Enforcement since the beginning of Revengeance, and in Mission R-07 Assassination Attempt, we get to fight him as the final boss. This battle is long, grueling, and introduces several unique attacks that can be confusing to understand. Although the battle with Armstrong is demanding and quite time-consuming, it is certainly winnable. Here's how you can beat the Armstrong boss battle in Metal Gear Rising: Revengeance.
How to beat Armstrong's boss fight in Metal Gear Rising Revengeance
First Phase - Metal Gear EXCELSUS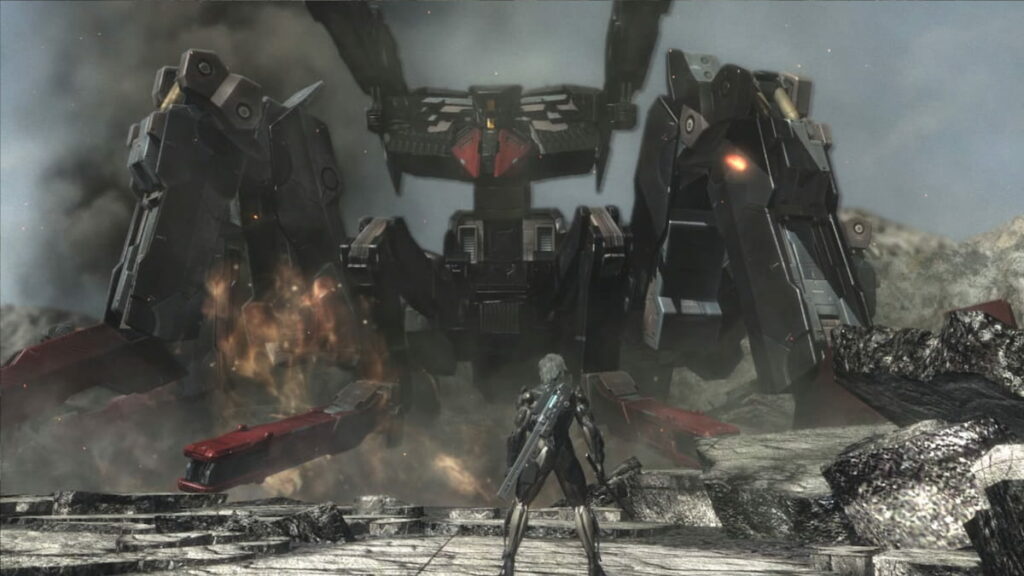 The hardest aspect of Armstrong's fight is his attack timing. Most of the other bosses, like Monsoon and Jetstream Sam, have a quick tempo to their strikes. Armstrong, however, has a deceptively slow windup, making it more difficult to parry his attacks. It will take time to familiarize yourself with parrying his attacks, so don't be discouraged if it feels like you're struggling in the first few attempts.
Armstrong starts the battle in a mech: Metal Gear EXCELSUS. During this phase, he will attempt to attack you by slamming his mech's two blades down. He will also swipe them from left to right, which can be dodged with Ninja Run. The mech's slam attacks can be parried, as well as the rest of its attacks. The lasers cannot be parried, however.
After dodging his mech's attacks and doing damage to his blades, the mech will step forward, giving you the perfect opportunity to strike its foot. When Armstrong notices, he will slam the mech's foot down, trying to crush you. You can parry this attack, but it will still deal some damage. It must be noted: this parry damage cannot kill you. If you parry an attack at 0.1% health, you will remain at 0.1% health.
Related: Metal Gear Solid 2 and 3 have been removed from digital storefronts due to licensing—Konami promises the games will return soon
After doing damage to the mech's foot, you will be prompted to use Blade Mode, then run up to another part of the mech and use Blade Mode once more. This will slice off one of the mech's limbs.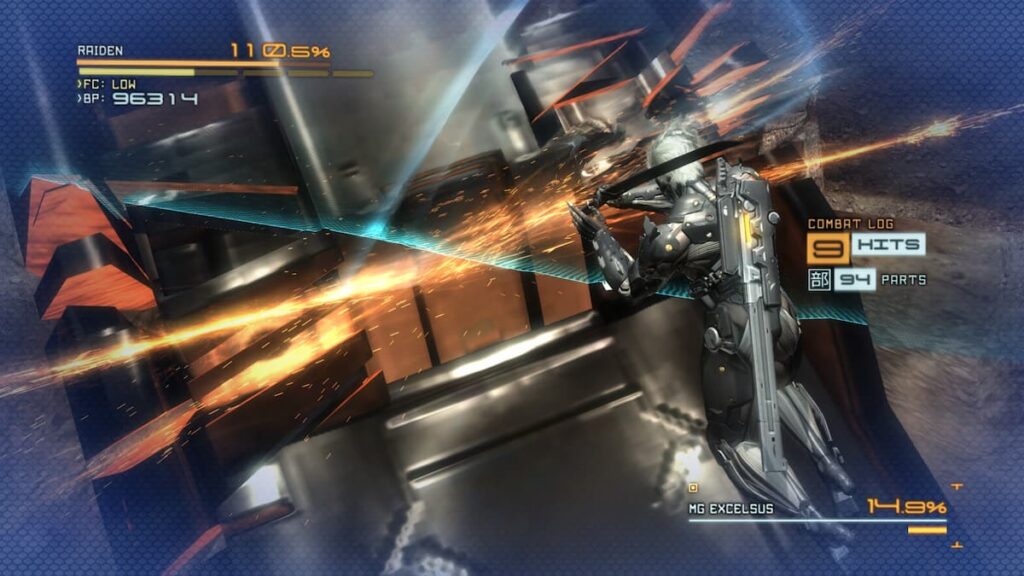 After his health is brought down to around 60%, the mech will begin firing lasers. To overwhelm you, Armstrong will send two Gekko mechs that will attack you during the lasers. However, the lasers can also burn his own Gekkos, so use that to your advantage. Once Armstrong's mech has 10% health, you must pass a few quick-time events and use Blade Mode to slice open his mech with its own arm. After the mech is dead, you have progressed to phase two.
Phase Two - Battle on the Mech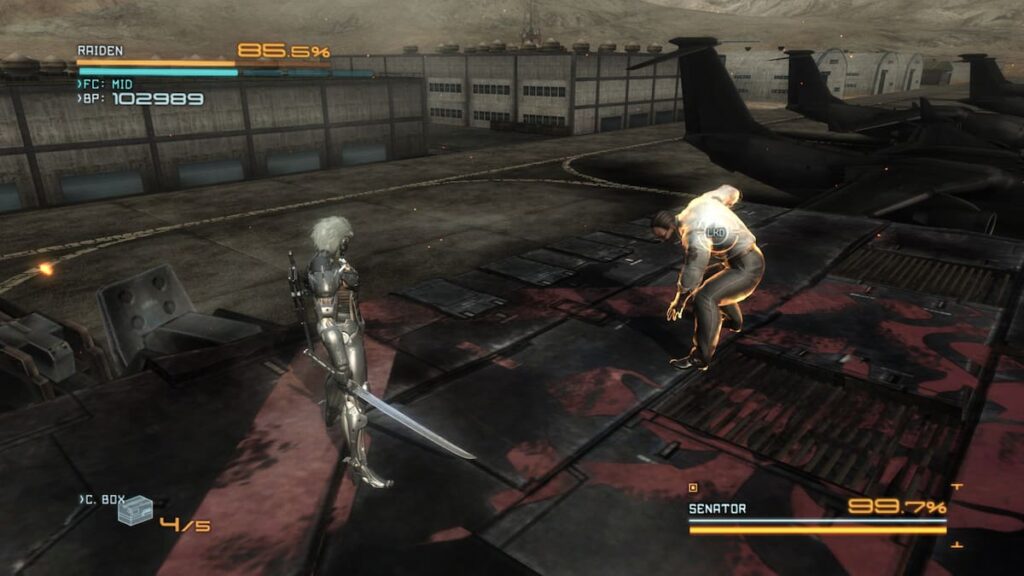 In this phase, you will be facing Armstrong one-on-one. His attacks are slower than they seem, so make sure to parry later than you typically would. If you parry too early, the guard timer will run out, and he will hit you head-on.
The most dangerous move in this section is his lunge attack, where he glows orange and runs at you. If he lands this attack, he will headbutt you and deal some hefty damage. Use Ninja Run and jump out of the way to avoid this attack. Similar to the very first Jetstream Sam fight, this first scene must simply be survived until the cutscene plays. After that cutscene, the fight will begin again, and once your health is depleted, another cutscene will play. Then, in the rubble arena, the third phase begins.
Phase Three - Arena Battle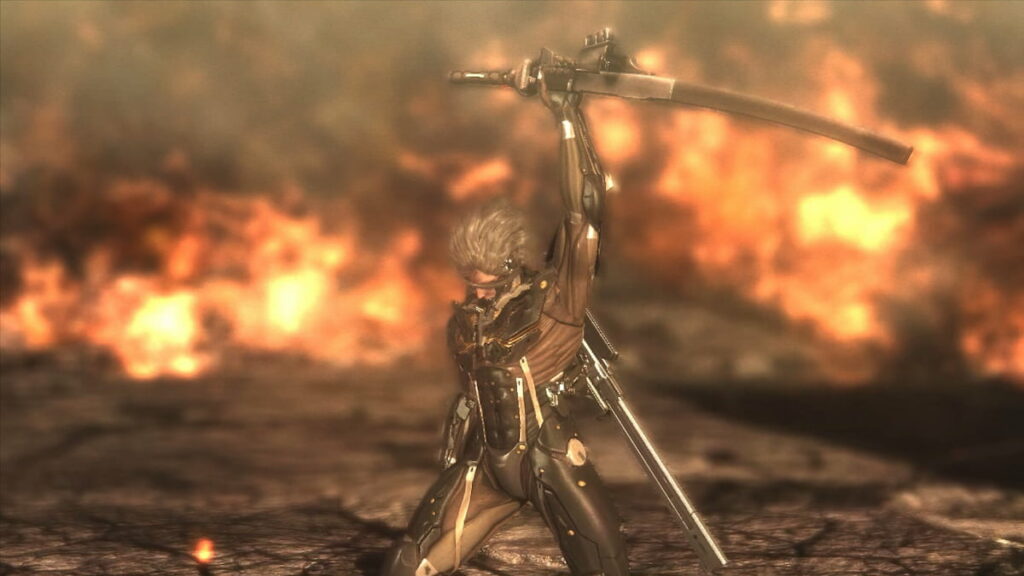 In this phase, Armstrong's attacks are deadlier than ever. To begin the phase, Armstrong hurls lines of lava that track your movements and follow you. To dodge these, use Ninja Run. Armstrong will frequently use a flame attack where he surrounds himself with fire, then explodes. Make sure you are outside of this attack's proximity when you see him charging up the attack.
Armstrong will also use an attack where he cracks the ground, explodes those cracks, then rushes toward you. If you are standing on one of these cracks, it will deal damage when it explodes. Armstrong also reuses the lunge attack from phase two, where he glows orange and barrels toward you. This attack inflicts a large amount of damage and should be avoided.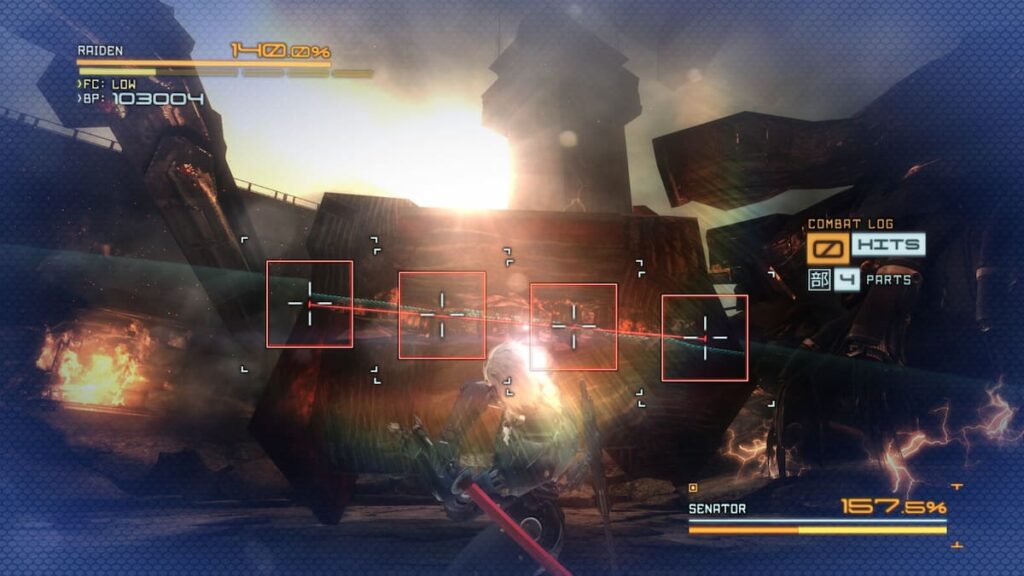 After his health is lowered, Armstrong will grab a piece of rubble and throw it at you. You must use Blade Mode to slice the rubble he throws at you. If you are struck by any of the pieces, it will kill you instantly. In Easy mode, you can slice these pieces without moving your mouse to adjust for the height of the rubble, but in Normal and onward, you will have to manually move your mouse to reach the strike. The rubble will also drop helpful items like Repair Nanopaste once destroyed.
Related: How to beat Monsoon in Metal Gear Rising Revengeance – Boss Guide
At the end of this Blade Mode section, Armstrong himself will appear. Strike him on his head, and this will deal massive damage. This rubble attack will be repeated several times as you drain Armstrong's health bar. On occasion, Armstrong will do an attack where he knocks the sword from your hands. The sword will be located in the arena directly behind you, and you must pick it up to continue fighting with a weapon.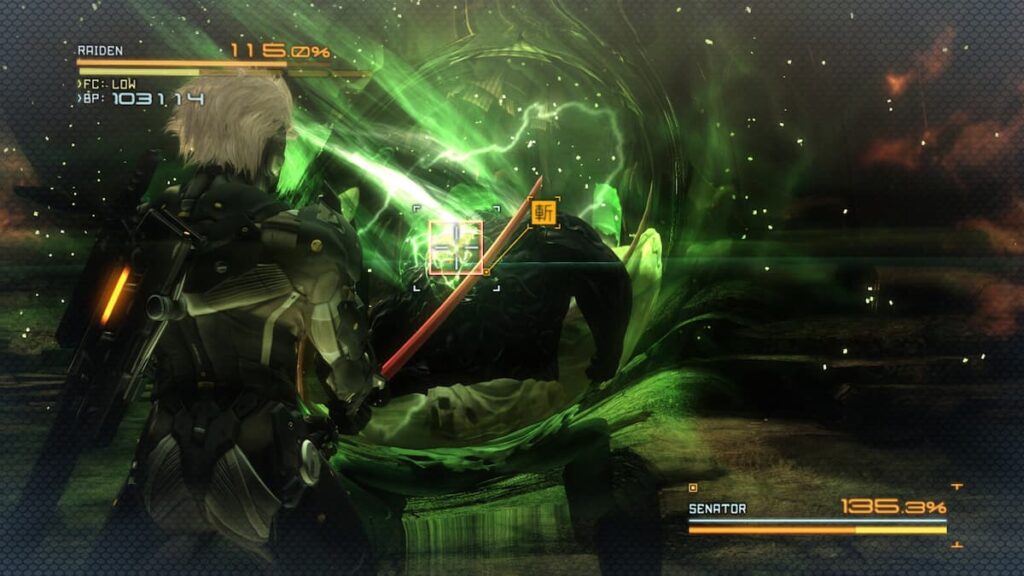 After taking a substantial amount of damage, Armstrong will glow green and start healing. To stop this healing, approach him from behind and use Blade Mode, striking him on the indicated area. If you hit him normally, he will counterattack and continue to heal. He may repeat this move directly after using it. Armstrong will continue to use the aforementioned attacks, until you lower him to 0.1% health. However, don't get too comfortable, as he is not dead yet. From here, there is one more rubble attack for you to face.
After a few quick-time events, the game will prompt you to use Blade Mode, and you must slice his hand. Once that is done, you must slice his heart several times, then perform the Zandatsu move. Now that this chain of events is complete, you can celebrate! You have killed Armstrong and, thus, completed Metal Gear Rising: Revengeance.
For more Metal Gear Rising Revengeance boss guides, come check out How to beat Jetstream Sam in Metal Gear Rising Revengeance – Boss Guide here on Pro Game Guides.