So... you've conquered everything from Creeper Woods to Obsidian Pinnacle. Now you're wondering—what's next? Let's talk about everything to do in the Minecraft Dungeons Endgame!
After you defeat the Arch-illager and his hordes of illagers at the Obsidian Pinnacle, you will see that you unlock a new mode in Minecraft Dungeons called Adventure Mode. Adventure Mode has tougher enemies, and the difficulty rating will increase dramatically from the Default Mode. The story and the levels all generally stay the same. The biggest difference is that the enemies you fought before have all grown more powerful, and the rewards for clearing dungeons get a lot better!
After defeating the Arch-illager in Adventure Mode, it doesn't stop there. You can kick things into a higher gear one last time with Apocalypse Mode. This is the most difficult mode available, and the mobs become horrendously strong. You'll encounter many more purple enchanted enemies that deal extra damage and have increased health. Luckily, the loot you can collect becomes increasingly better when you play in this mode, allowing you to handle these bigger threats.
Max Out Your Gear
At the end of the day, Minecraft Dungeons is about player progression, and decking your character out with the best weapons, armor, artifacts, and enchantments. If you want to max out your gear, then we highly recommend unlocking and playing Apocalypse mode to do so.
Playing Apocalypse Mode on the highest difficulty can max out your power level at 108. As of right now, this is the ceiling for your power level in Minecraft Dungeons. You probably won't be able to go beyond it until the DLC releases.
Luckily, there is no cap on your level. Meaning that you can continue to level up as high as you want, and you can unlock more and more enchantment points to use on all of that amazing gear you find! Leveling up will start to become more and more difficult as you progress, as it requires more exp. each time.
Secret Level
Now, if you read this far and were disappointed that there weren't any more additional levels to complete, then get ready to turn that frown upside down, because we're going to talk about the Secret Minecraft Dungeons Level that unlocks after you beat the game the first time in Default Mode.
This secret level can be unlocked by finding secret runes hidden throughout the Minecraft Dungeons world. Each of the 9 levels in Minecraft Dungeons is hiding one of these runes. You might find some of them on your own during your second playthrough (these are only available after you've completed the first difficulty), but if you're lost and don't know where to find one of them, you can check out this video that shows you how to get to each rune:
After you collect 9 runes from each of the 9 levels, go to your camp. You'll notice that there is a secret path that is accessible (you can go here once you beat the game in Default Mode). Take the jump pads on the upper right side of the camp site and follow the secret path to the other side of the drawbridge and you'll find a large church where you can insert your runes and unlock the secret level!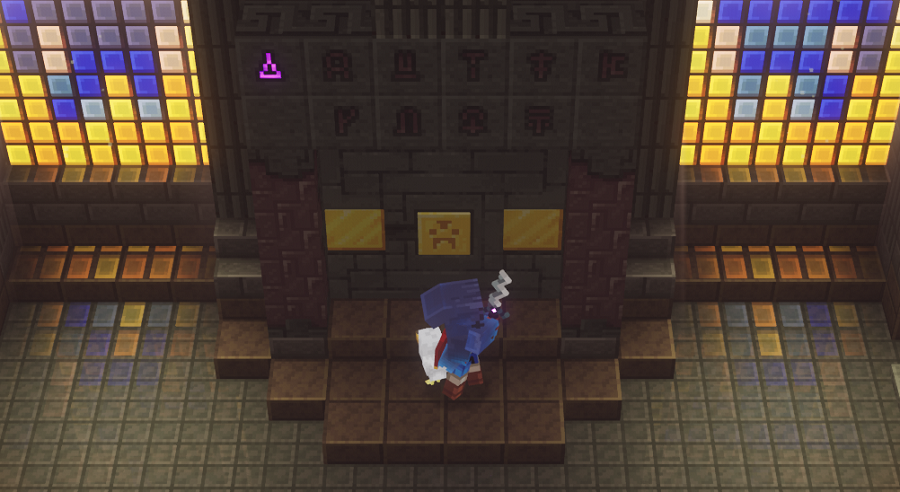 The Secret of the Secret Level? Cows… Oh so many Cows…
There is a pretty tough Mushroom Monstrosity Boss at the end as well, so make sure you bring your best gear and come prepared for a fight!
Upcoming DLCs
If you've completed the Secret Level, Maxed out your stats, and still want more; don't worry—we've got you covered. Minecraft Dungeons has already revealed that they are releasing two DLCs: Jungle Awakens & Creeping Winter.
Jungle Awakens is going to come out first, and according to leaks we can expect it very soon, hopefully by July 1st! According to this same source, the Creeping Winter DLC will be released as early as September 1st! If you purchased the Hero Edition of Minecraft Dungeons, then these two DLCs will be free for you.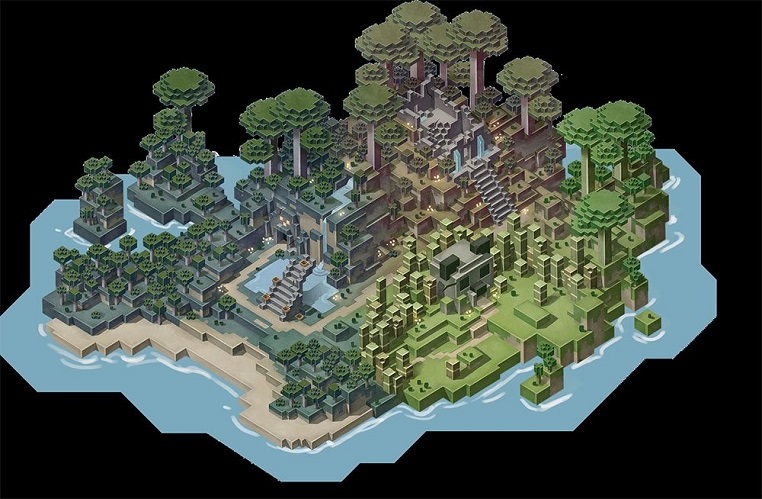 Pictured above is the overworld map for the Jungle Awakens DLC. It will contain three new areas to explore: Dingy Jungle, Panda Plateau, and Overgrown Temple. Each of these new areas will have their own new missions, and according to what we know so far there will be at least 11 new missions to complete. In addition to these three new areas and missions, you can also find new enemies to fight, as well as new armor and weapons to collect!
If you want to see everything we know about the Jungle Awakens DLC so far, including a complete list of the new enemies, weapons, and armor, then check out our other guide that we dedicated to this topic here.
Pictured above is the overworld map for the Creeping Winter DLC. Similar to the Jungle Awakens DLC, we can expect three new areas. These will be called: Frozen Fjord, Lonely Fortress, and Creeping Winter. Each of these areas will contain their own new missions, and from what we know so far, there will be at least 9 new missions to complete in this DLC. Creeping Winter will also introduce new enemies, armor, and weapons.
If you want to see more details about the Creeping Winter DLC, including what kinds of new enemies, weapons, and armor you'll be able to find, check out our other guide that we dedicated to this topic here.