Minecraft Championship is back with MCC 26, and the stakes are just as high as in previous events. Tune in on October 22, 2022, to watch your favorite Minecraft content creators go head-to-head in various minigames. But with this being the 26th installment in MC Championship, you may wonder who the teams and players are in MCC 26.
All Teams and Players in Minecraft Championship 26
There are various teams, each consisting of four players and represented by a color and mob. To watch the Minecraft Championship 26, go to the official Noxcrew Twitch and tune in to the event. Here are all players on each team in the MCC 26.
Red Ravens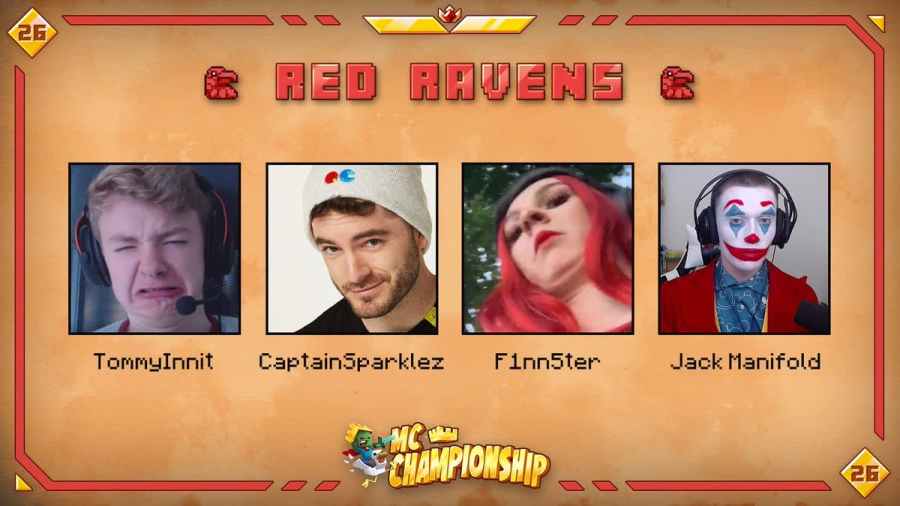 Orange Oozes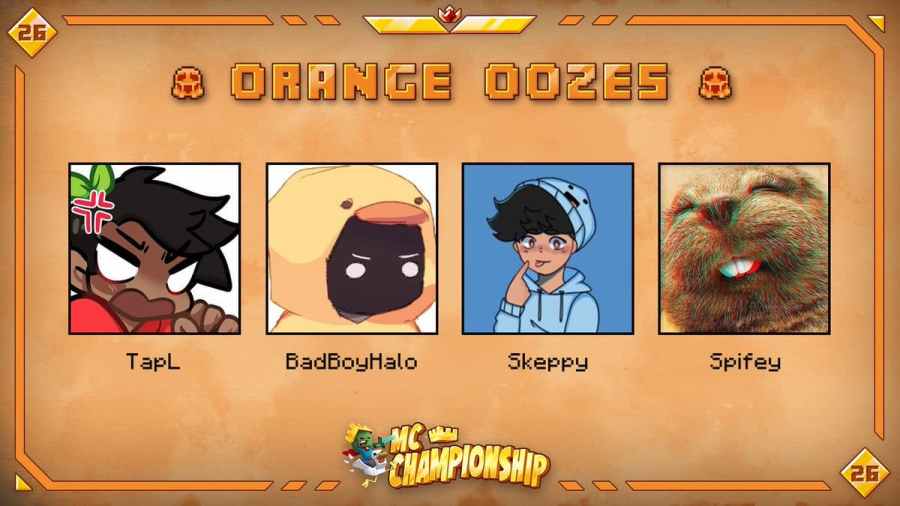 Related: Minecraft Dungeons announces the Fauna Faire, its third seasonal adventure
Mustard Mummies
Lime Liches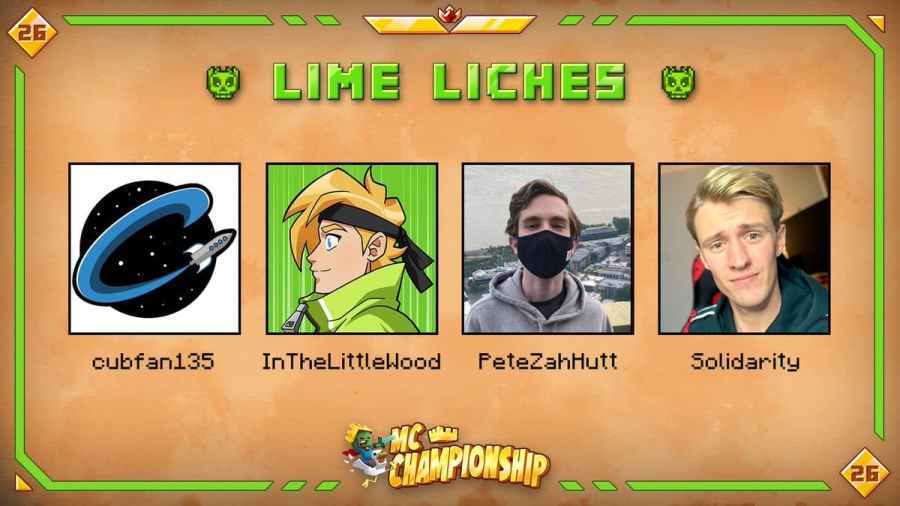 Green Goblins
Cyan Centipedes
Aqua Abominations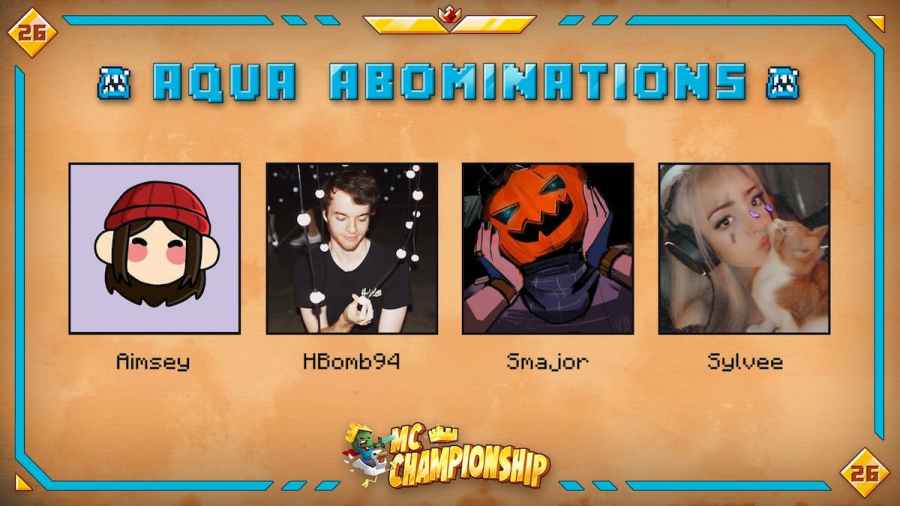 Blue Banshees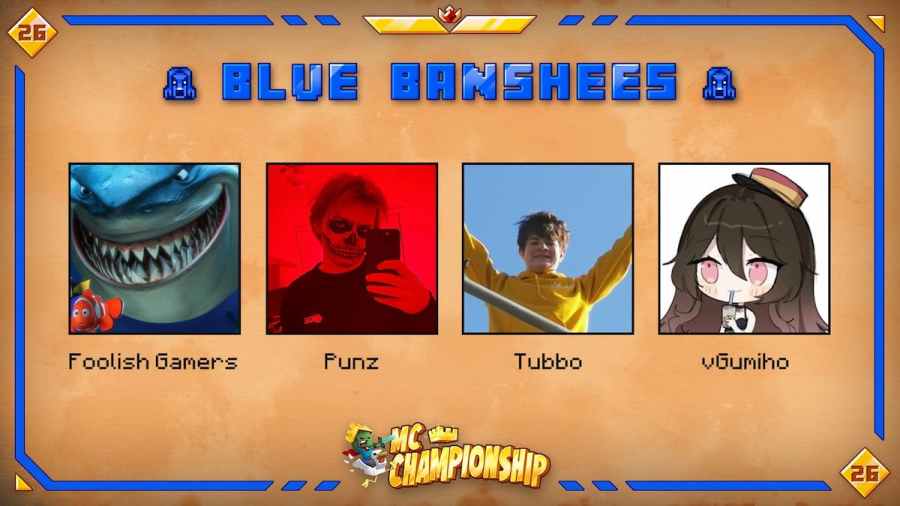 Violet Vampires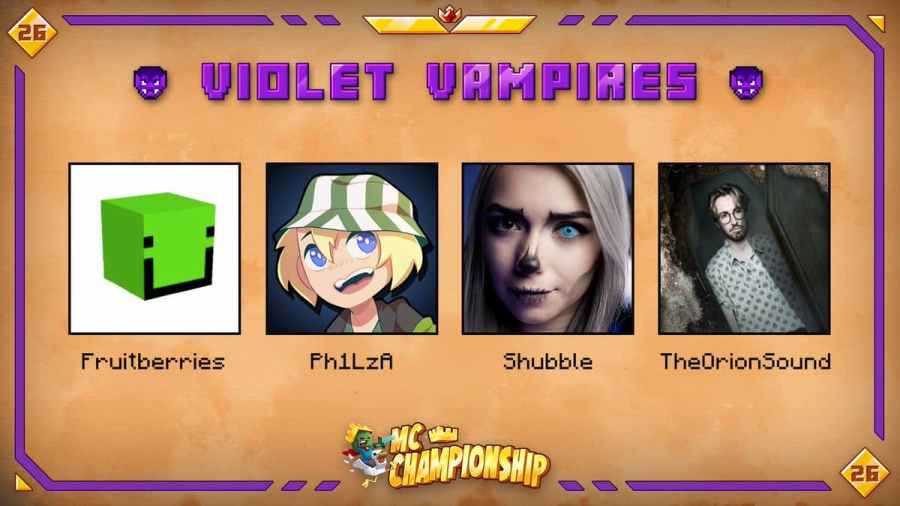 Fuschia Frankensteins
For more information on Minecraft, check out Minecraft Live 2022 – Date, Rumors, & Details and All Mobs in the Minecraft Mob Vote 2022 on Pro Game Guides.