Minecraft Survival Multiplayer (SMP) is one of the most popular ways to play the game. But most SMP servers have rules and restrictions that can make some people feel like the freedom a game like Minecraft offers has been ruined. That's why they turn to anarchy servers.
Anarchy servers are servers which have little to no rules. Mods and admins take a hands-off approach, and often griefing, trolling, cheating, and other unauthorized gameplay elements are encouraged. These are lawless servers, where bases are blown up by dynamite, players are robbed and cheated (sometimes in real life), and entire areas of the map are covered in lava casts and craters.
Warning: Joining anarchy servers can be dangerous. Due to the lack of rules on these servers, other players can and will attempt to hack you, steal personal details, and use anything they can to gain an advantage. You should be very careful and take appropriate caution before you join any of these servers.
2b2t
The oldest anarchy server in Minecraft, 2b2t is the inspiration for the majority of the other servers on this list. A true anarchy server, 2b2t has a long history, spanning over a decade, and is the go-to for anyone wanting to play on an anarchy server.
IP: 2b2t.org
Related: How to play Minecraft 2b2t – Server IP, version, and more
Horizon Anarchy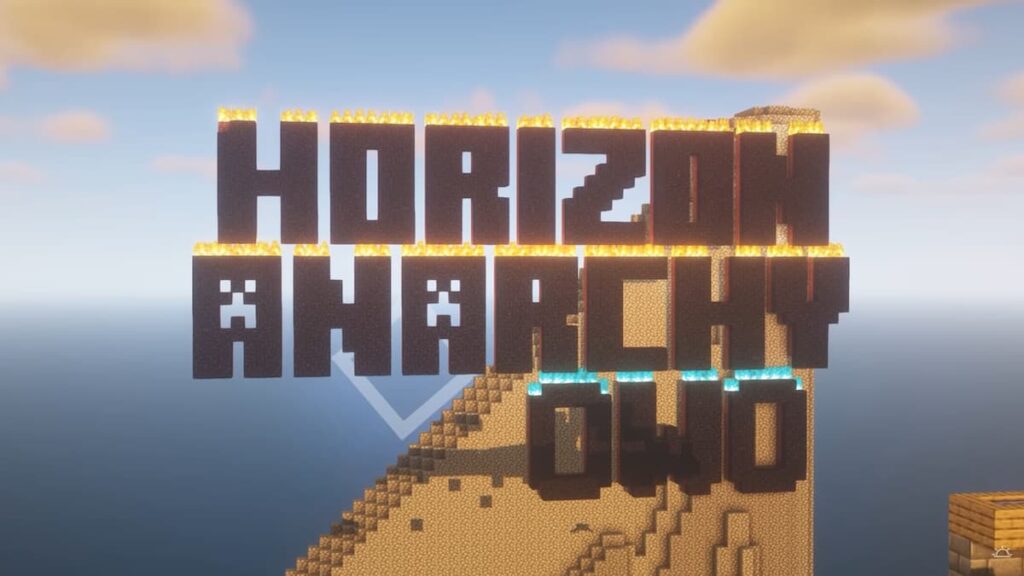 Perhaps the world's only true anarchy Hardcore server, this server features permadeath with its default setting being Hardcore. If you die on the server, you're banned. That means no more playing on the server!
IP: horizonanarchy.net
Simply Vanilla
If you're not into hacking and modding, Simply Vanilla is the server for you. This server doesn't allow hacked clients, mods, or anything other than the Vanilla experience. However, you can still grief and troll, which makes it very appealing to some.
IP: simplyvanilla.net
9b9t
9b9t is a 2b2t clone that is just as good as the original only without the hours-long queue to get in. The lack of popularity isn't a bad thing if you're looking to have an anarchy experience without the wait. In that case, this is the server to go to.
IP: 9b9t.org
Moo Craft
Moo Craft is a fun anarchy server with no hacking, but in general graphical mods are allowed, as is griefing and looting. This means you can play a more fair form of anarchy, without worrying about dying to hackers and cheaters.
IP: Moohub.net
Looking for something other than anarchy? Check out How to join the Hypixel Server in Minecraft? on Pro Game Guides.
Pro Game Guides has published this article as a means to share information. The website, nor the author, does not encourage hacking, griefing, or any of the risks involved with Minecraft SMP servers. The user must take caution and operate these servers at their own risk.