If you are an Anime fan, you are going to love these skins for Minecraft, as here we will only list the best Minecraft Anime Skins.
How to download Minecraft Skins
If you want to download any of these skins, all you have to do is hit the link under download here and head straight to the skin sites. You can download the skins at both sites via a download button.
Once downloaded, you can then upload them to your Minecraft account. To do this, you will need to log into your account on the official Minecraft site and navigate to the profile section.
Under profile, you will then need to click skins and then select a file. This will open up a window on your computer, and you will then need to locate the skin you downloaded and upload it.
After that, hit apply when prompted and that will be all you need to do, enjoy your new skin! Now with that out of the way, here are the best Anime skins below.
Naruto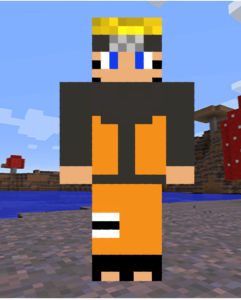 If you are a fan of Naruto, you will surely love this skin of the series main protagonist. So what are you waiting for? Download it today and show your friends your taste in anime!
Squirtle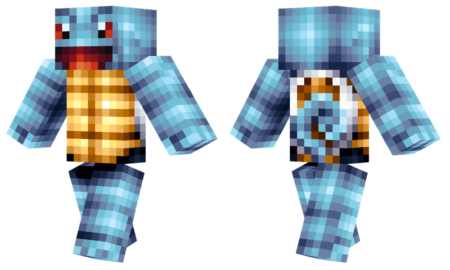 If you want a skin of one of the best Pokemon ever called Squirtle, then look no further than this skin right here.
Kaneki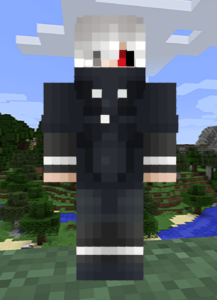 Next on the list is Kaneki from the series Tokyo Ghoul in his ghoul form, and it is a really decent and high-quality skin any fan is sure to love.
Decim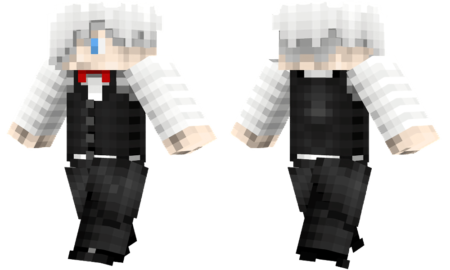 Here is a high quality skin of the character Decim from the Anime TV series Death Parade.
Senko-San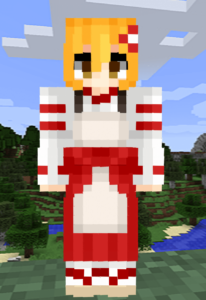 If you are a fan of the Helpful Fox Senko-san Anime Tv series, here is a skin of the fox girl, Senko San.
Vegeta
Here is a fantastic skin of the iconic villain called Vegeta from the hit Dragon Ball Z series.
Tanjro
Our next skin is Tanjro from Demon Slayer, and it is also of the highest quality. So if you want a decent skin from an excellent anime, look no further than here.
Luffy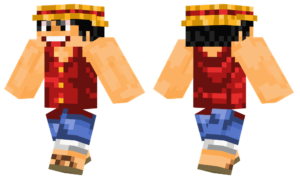 If you are familiar with the One Piece franchise, you are probably going to love this skin of the series' protagonist Luffy.
Nezuko
This skin is also from Demon Slayer, but it is not Tanjro being featured, but the demon girl Nezuko. So if you like this character, why not give this Anime skin a try?
Colossal Titan
If you are a fan of Attack on Titan, you are sure to love this skin of the iconic monsters of the series.
For more on Minecraft, we recommend checking out both How to Install Shaders in Minecraft and How to Use the Set Time Command in Minecraft