Jungle Temples are a rare sight in Minecraft. They are named Jungle Temples in the Bedrock edition of the game, while they are called Jungle Pyramids in the Java edition. They are very valued in Minecraft because they're notoriously rare and difficult to find. You can obtain some really nice loot from them, so they are also perfect for roleplay. We have composed a list of the top 10 seeds in which you can find Jungle Temples in Minecraft.
Top 10 Minecraft seeds with Jungle Pyramids
10 - Open Jungle Pyramid next to a village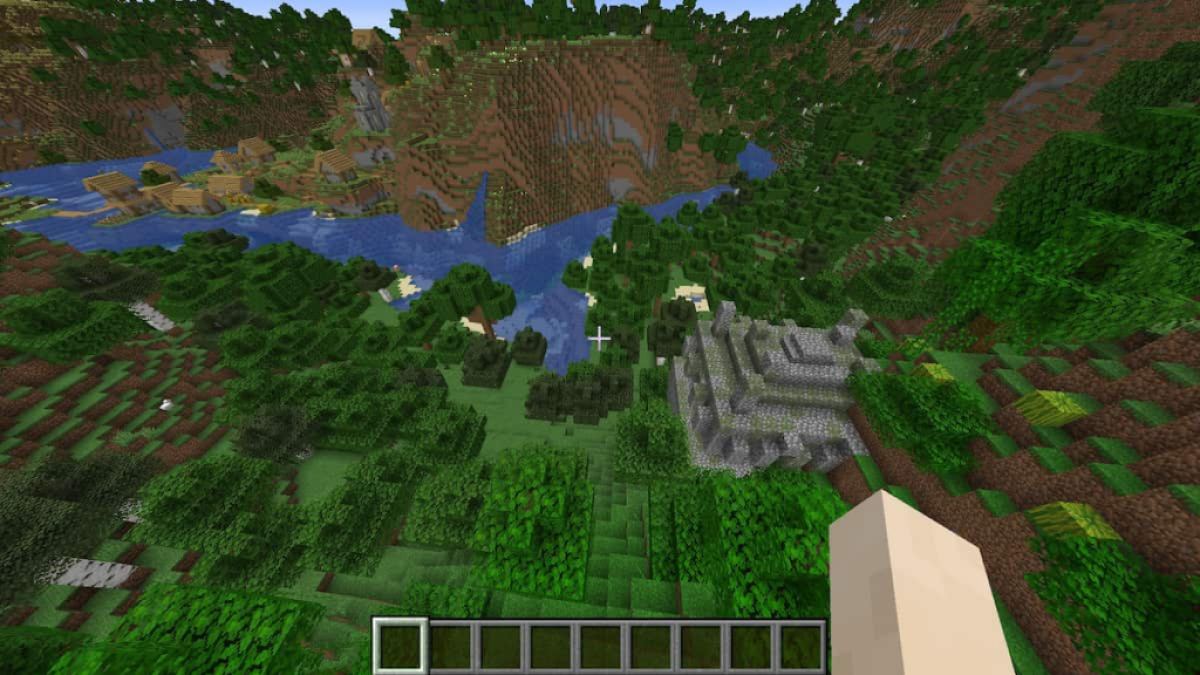 Map seed: 5502992265909086358
Version: Java 1.18.1
Coordinates: 294, 75, 101
When traveling to the coordinates we provided, you will first come across a small village by the river. Up north, you will see the exposed Jungle Pyramid at the bottom of the hill on the other side of the river.
9 - Open Jungle Pyramid on top of an Outpost
Map seed: 1046713420841356701
Version: Java 1.19.2
Jungle Pyramids are rare enough. Finding one in the open and fused with an Outpost is a magnificent discovery. You will see it immediately when you spawn atop a mountain to your left. If you're feeling adventurous, you can explore deep ravines at the bottom of the mountain. One of them has a drop of over 200 blocks deep.
8 - Open Temple next to the Desert Village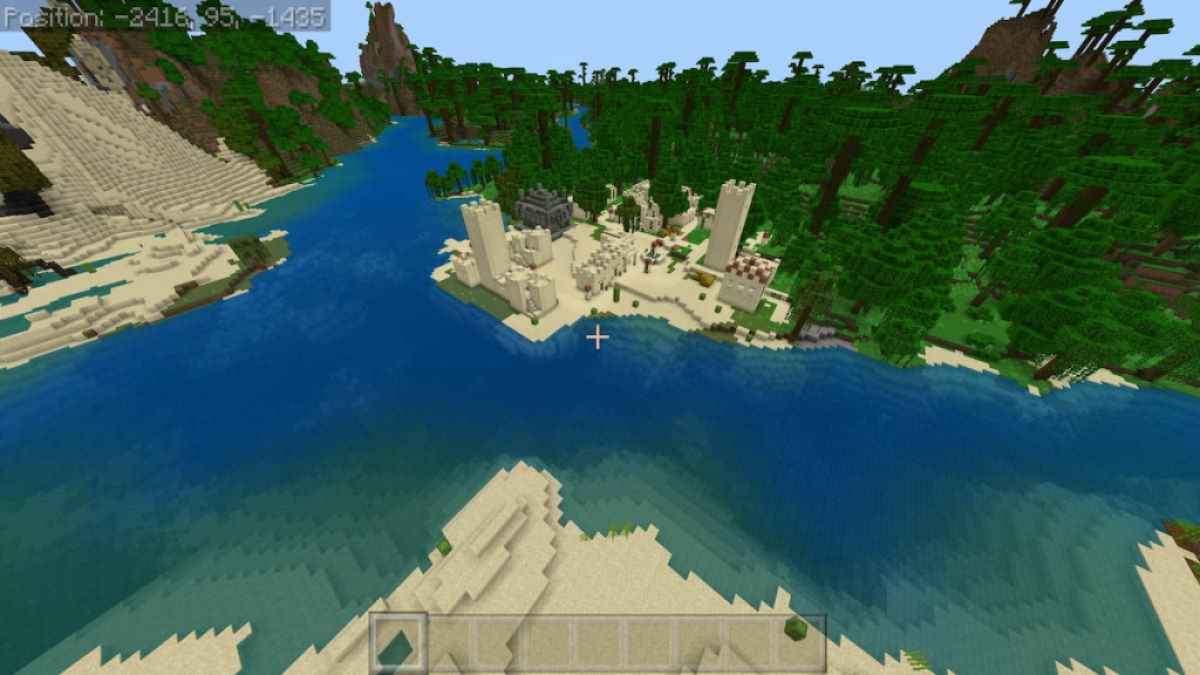 Map seed: 1169788832
Version: Bedrock
Coordinates:

-2469 63 -1382
-1600, 60, -1200
This seed will give you not one but two Jungle temples. One of them is near a desert village bordering a jungle. The village and the Temple are located near the confluence of two rivers. You can find many caves and ravines nearby for additional exploration. This seed looks stunning and will give you hours of fun, especially if you combine it with some of the best Minecraft mods!
7 - A Temple near the Ruined Portal
Map seed: 3534896929963356961
Version: Java 1.18.1
Coordinates: 238, 118, 209
This unique seed not only has a vast jungle biome but has two nearby Jungle Temples as well. If you travel to the coordinates we provided above, you will arrive at a jungle temple in the middle of a wooded area surrounded by two rivers. A ruined portal will be on the other side of one of those rivers. As a bonus, a big mineshaft runs under the Temple, giving you even more exploration options.
6 - A Temple Surrounded by Ravines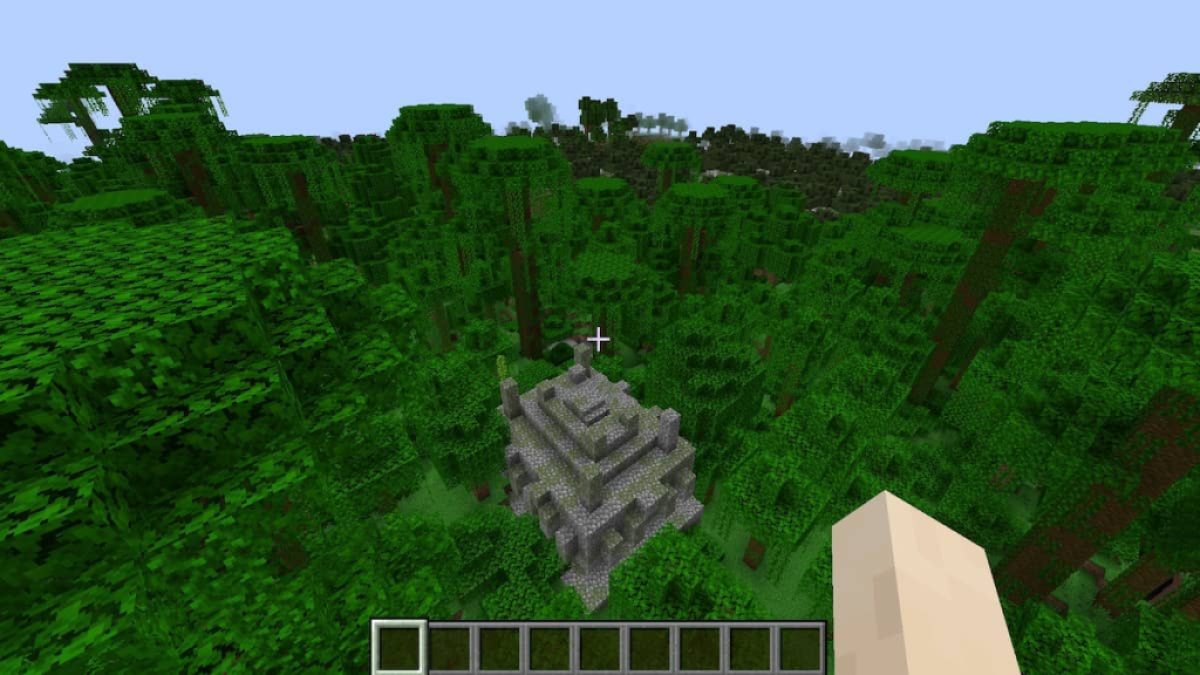 Map seed: -4753565193304934841
Version: Java 1.18.1
Coordinates: 137, 94, -700
The Jungle Temple at the provided coordinates doesn't look like much when viewed from the air, but it's surrounded by several beautiful ravines and coves filled with enemy mobs. The adventure awaits you at every nook and cranny in this seed. There is also a ruined portal across to the next jungle biome.
5 - A Jungle Temple in the middle of Bamboo Paradise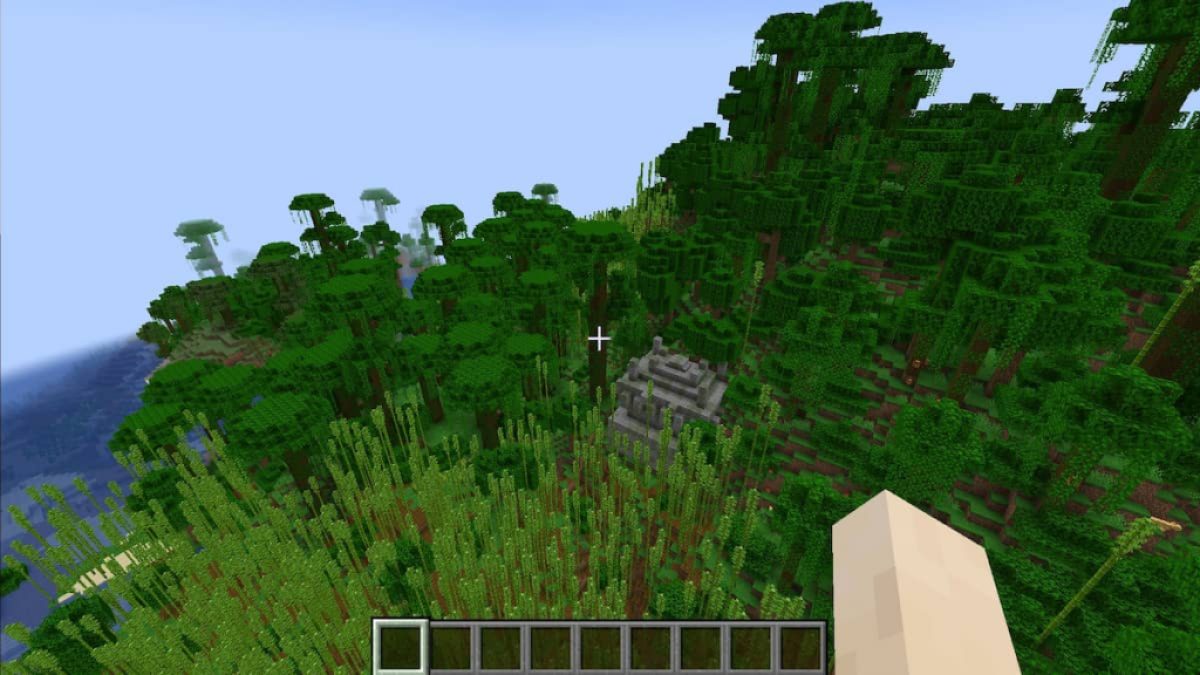 Map seed: -8127462469923514392
Version: Java 1.18.1
Coordinates: -2788, 74, 3432
This one will take a while to reach, but it will be worth it. If you take the long journey to the given coordinates, you will be rewarded with a beautiful bamboo jungle biome. The Temple will be embedded into the side of a mountain, with a Ruined Portal nearby. The mountain also provides some secrets, hiding a ravine connecting to a mineshaft and a series of underground caves. The adventure never stops with this seed.
4 - Jungle Temple next to a Cove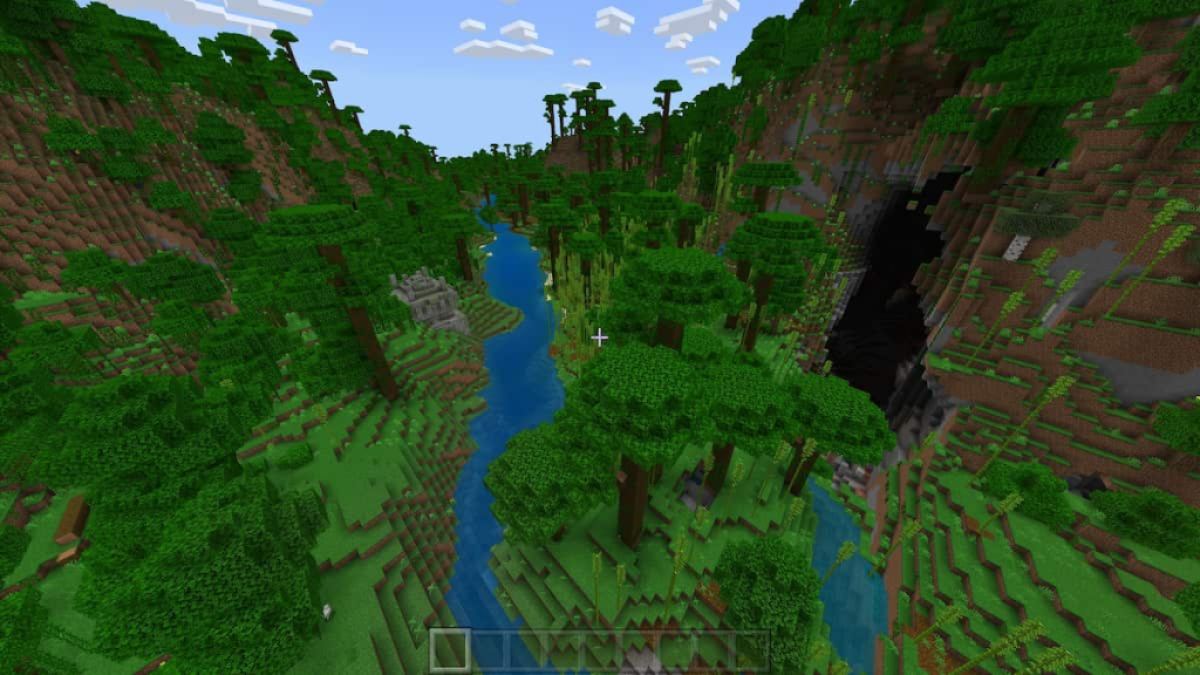 Map seed: 4014
Version: Bedrock
Coordinates: 89, 120, 190
This seed spawns you right in the thickest of jungle biomes. The Jungle Temple will be very close to spawning, so you won't have to go out of your way to find it. Across the river, a giant cove will connect to a beautiful network of stone-drip caves perfect for exploring.
Related: Best Minecraft Seeds (March 2023) 1.19 – Xbox One, PS4, & All Platforms!
3 - Jungle Temple on a small Island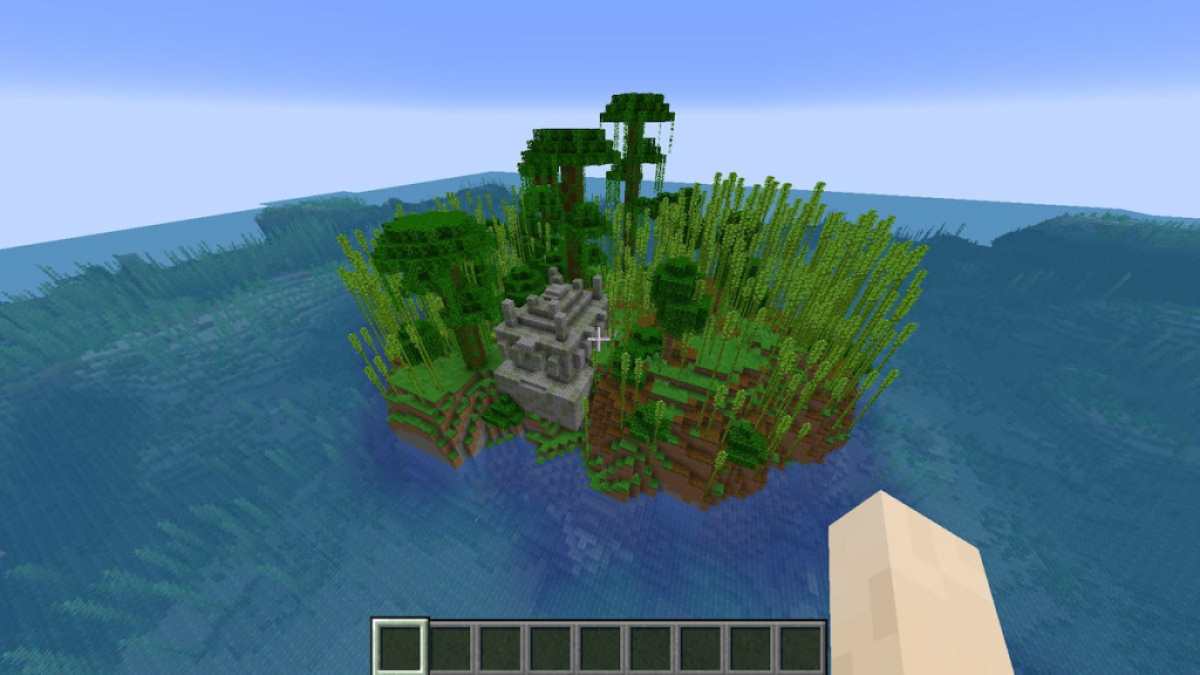 Map seed: 1479235289
Version: Java 1.18.1
This great seed will spawn you on a small island covered with a bamboo forest. The Jungle Temple will be right there next to you. Challenge yourself to survive on this island or make a base out of it. Either way, this excellent map will ensure you have hours of fun.
2 - Three Jungle Temples in Close Proximity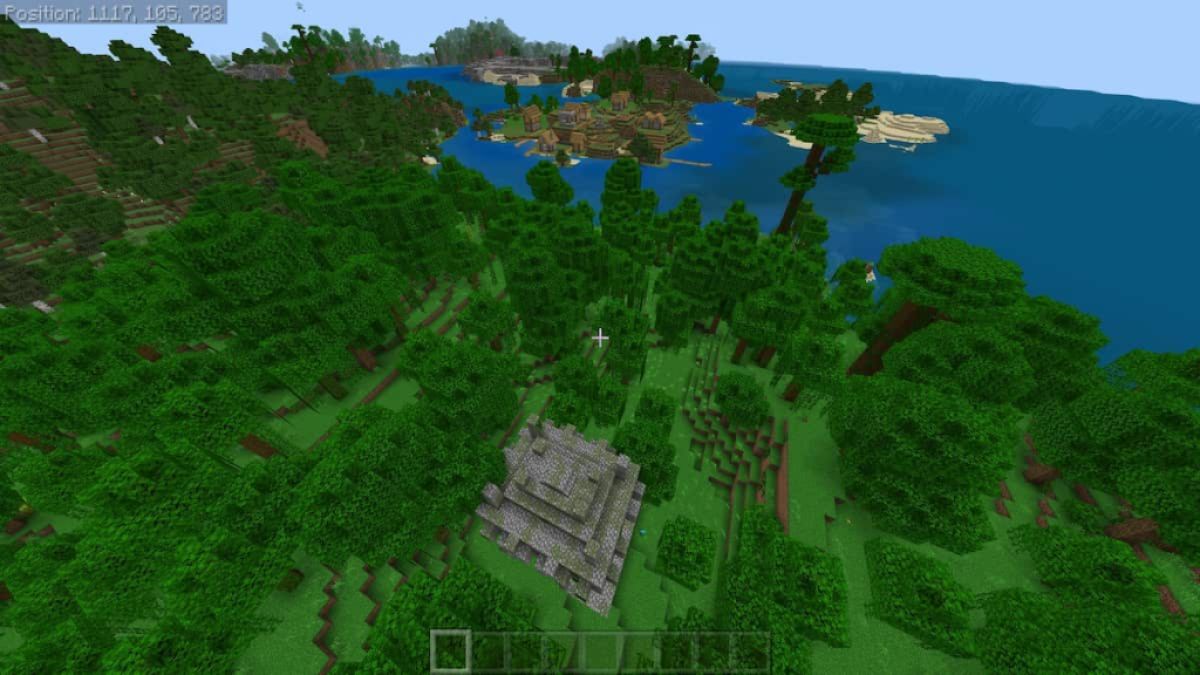 Map seed: 1666931276
Version: Bedrock
Coordinates:

-439, 71, -295
233, 75, -764
1146, 83, 771
This jungle seed has three Jungle Temples, all within walking distance from the spawn area. We have provided the coordinates for all three, so you can explore them at your leisure and discover what valuable loot they hold. The third Temple is perhaps the most interesting, close to a small bay with a village right across.
1 - A Jungle Temple next to a Large Cave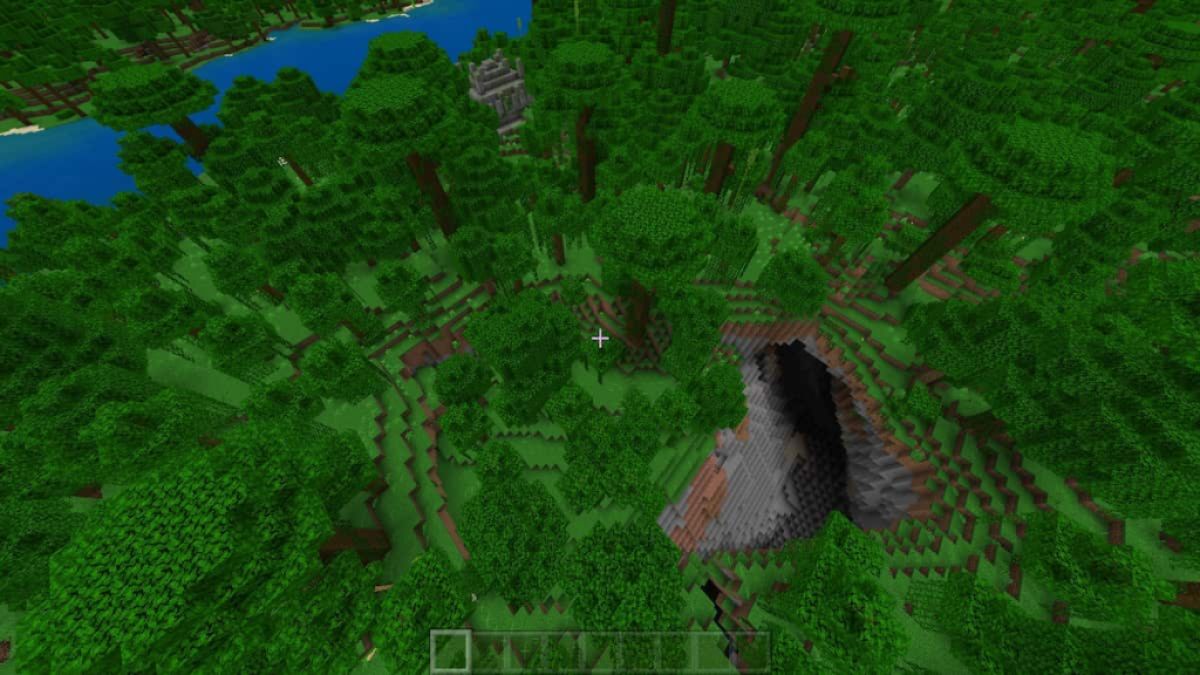 Map seed: 1666931276
Version: Bedrock
Coordinates: 372, 91, 406
If you visit the coordinates, we provided, you will see a Jungle Temple on a riverbank, and right next to it, a large gaping ravine connecting to a whole network of tunnels with hidden nooks and crannies. This map also features a vast and lush jungle biome, so the research opportunities are endless.
If you're a fan of Minecraft like us and would like to read more, be sure to check out All Minecraft Biomes and How to find an Ancient City in Minecraft here on Pro Game Guides!