There's quite a bit of fun stuff to find in the jungles of Minecraft, so we're taking a look at some great seeds you can play with in this list of Minecraft Jungle Seeds! There are seeds for both Bedrock and Java, so you should be able to find something you like on any platform.
The Caves & Cliffs update brought a whole new set of world generation mechanics, and the Jungle biomes are now likely to be bigger and better than ever before. We'll be cycling out older seeds and adding new ones as time goes on, so be sure to check back!
The Shortlist
Java

Java: -342733190736672361
DK Island: 966719734663065500

The Bamboo Garden: -469303486518945144

Jungle Eclipse: 2038737658577796220

Bedrock

Lush Jungle Mountain: 708126700
Wet Heat Dry Heat: -826006579
The Jungle Cavern: -1970139536
Rolling Jungle Hills: -388973463
Related: Best Minecraft Seeds — Xbox, PlayStation, all platforms!
Java Seeds
Java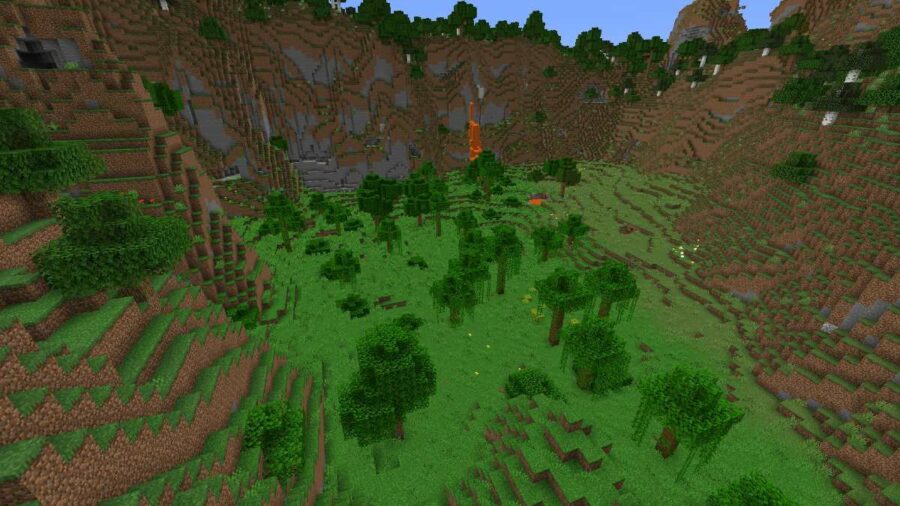 Seed: -342733190736672361
The name was not a typo! We named this seed Java because you spawn in a Jungle crater that is illuminated by a cliffside Lavafall and a lava pool. The crater is not densely populated by trees, so players who are looking for an open but well-protected building area would love this seed. You also spawn next to several Melons, so you start off with a permanent food source!
Key Locations

Village #1: 64 320
Village #2: -224 336
Ruined Portal: 248 24
Buried Treasure #1: -391 -551
Buried Treasure #2: 697 105
DK Island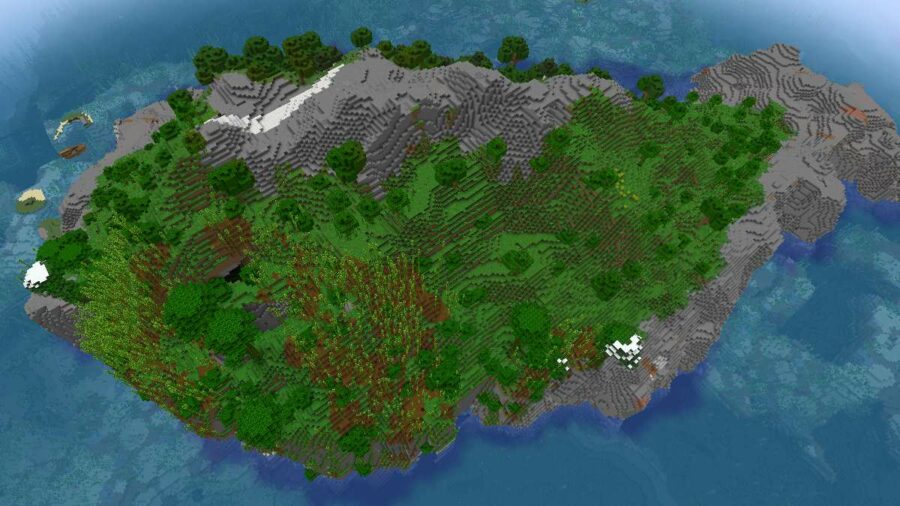 Seed: 966719734663065500
You don't actually start in the Jungle on this seed, but if you take a short adventure, you can sail to a Jungle island with a massive mountain right in the middle. Enjoy the secluded, tropical life when you set up a home base here, with access to everything you need from the jungle climate. Go underground and check out the elaborate cave system beneath!
Key Locations

Jungle Island: -1085 -745
Nether Portal: -520 -408
Ocean Monument #1: -456 -648
Ocean Monument #2: -1176 328
Shipwreck: -648 -376
The Bamboo Garden
Seed: -469303486518945144
You spawn on a mountainous ring around a Bamboo garden on this seed. If that doesn't sell you, perhaps you'd be interested that this ring is inside a massive Jungle biome. If you just want jungle, jungle, jungle — this is the perfect seed. Build your base inside the Bamboo garden, and establish yourself as King of the Jungle.
Key Locations

Nether Portal: -280 104
Jungle Temple #1: -328 -344
Jungle Temple #2: -248 -792
Jungle Temple #3: 136 -936
Village: -360 -952
Jungle Eclipse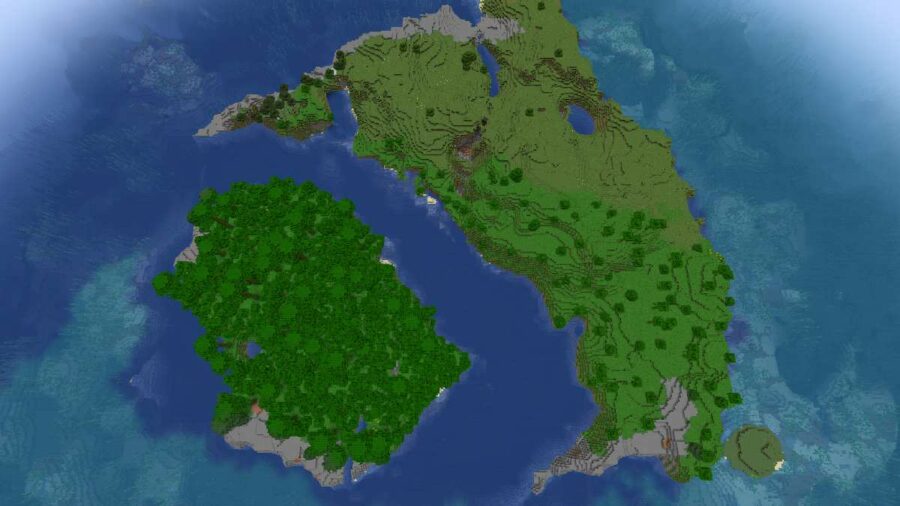 Seed: 2038737658577796220
This is a wonderful Jungle spawn that puts you on a Jungle island that, from above, appears to be eclipsing another island. You can opt to enjoy solace in the middle of the ocean, or you can travel a few hundred blocks east or west to find plenty of other biomes! This seed provides everything you might need for Jungle living.
Key Locations

Cluster of Ruins: -248 72
Shipwreck #1: -344 152
Shipwreck #2: -360 -184
Shipwreck #3: 232 184
Nether Portal: 360 136
Related: Best Minecraft Bedrock Seeds
Bedrock Seeds
Lush Jungle Mountain
Seed: 708126700
You'll have a very hard time deciding on whether you'd liked to live on the surface or underground on this map seed. You spawn in a large Jungle Biome and near a village and Jungle Temple. However, less than a couple hundred blocks away is the entrance to an expansive Lush Cave that brings just as much plant life and beauty to under the world's surface. Do you think you can choose underground or surface living? Por qué no los dos?
Key Locations

Jungle Temple #1: -152 216
Jungle Temple #2: 568 200
Village #1: -392 156
Village #2: -488 344
Lush Cave: 34 118
Wet Heat Dry Heat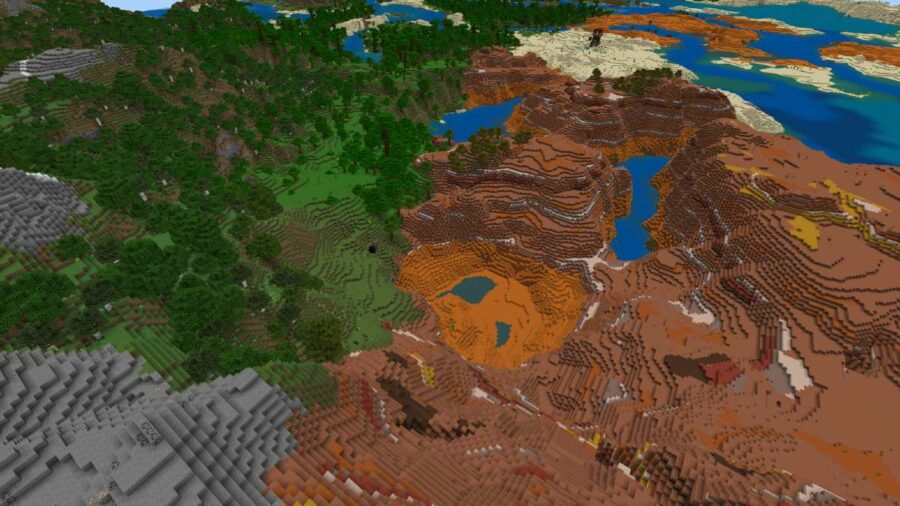 Seed: -826006579
Regardless of the path you choose, you'll be facing scorching temperatures on this seed. You spawn in a forest near a massive Jungle biome with plenty of resources available. From there, you can choose to make the very short hike over to a beautiful Badlands biome next door, or you can head the opposite direction to see a Mushroom Island!
Key Locations

Jungle/Badlands Border: 1300 440
Mushroom Island: -710 -75
Nether Portal: 328 40

Ocean Monument #1: -456 -424
Ocean Monument #2: -760 376
The Jungle Cavern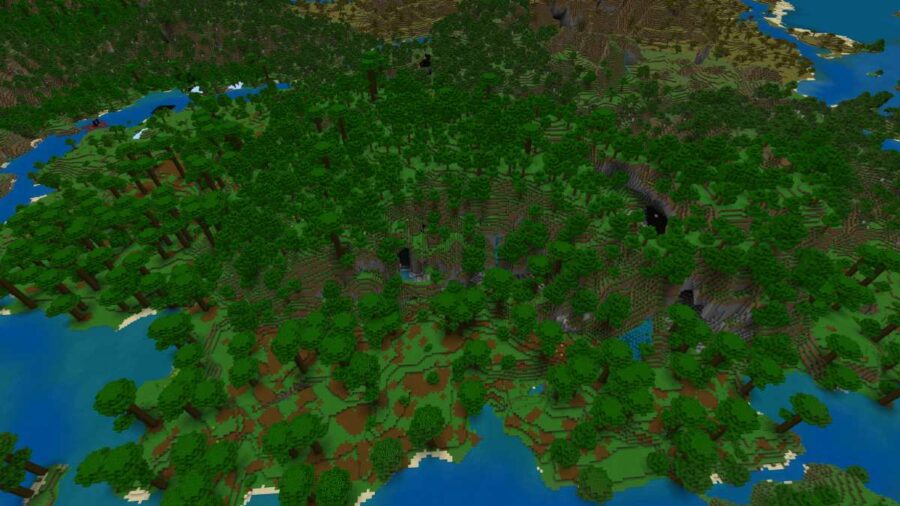 Seed: -1970139536
You have to make a short hike in this seed, but the payoff is certainly worth it. If you want to live in a Jungle biome and want to explore one of the new types of caves in 1.18, you'll love this map. Just a few hundred blocks away from spawn, you'll find a huge chunk of jungle with an elaborate Lush Cave inside. Don't forget to check out the Jungle Temple nearby!
Key Locations

Jungle Temple: -184 568
Village #1: 152 328
Village #2: -1000 168
Nether Portal: -600 760
Rolling Jungle Hills
Seed: -388973463
When you spawn, this might seem like a Badlands or Desert seed, but it certainly isn't! A few hundred blocks away, you will find the most scenic things we've ever seen in a Minecraft seed: rolling hills of jungle surrounded by nothing but Savannah and Desert. Pick anywhere to put your base, but we recommend the Bamboo island in the middle of the jungle!
Key Locations

Bamboo Island: -430 -475
Desert Temple: -296 40
Nether Portal: -296 -568

Village: -840 -424
Jungle Temple: -360 -1000
Be sure to check out our Minecraft Homepage to see all the latest news, guides, and content for Minecraft!