Minecraft isn't known for its choices of weaponry. While it has many aggressive mobs and a couple of bosses, the options for weaponry don't vary much past enchantments and tipped arrows. The best way to fix this problem is with mods! There are many mods available that expand Minecraft's weapon choices.
Tinker's Construct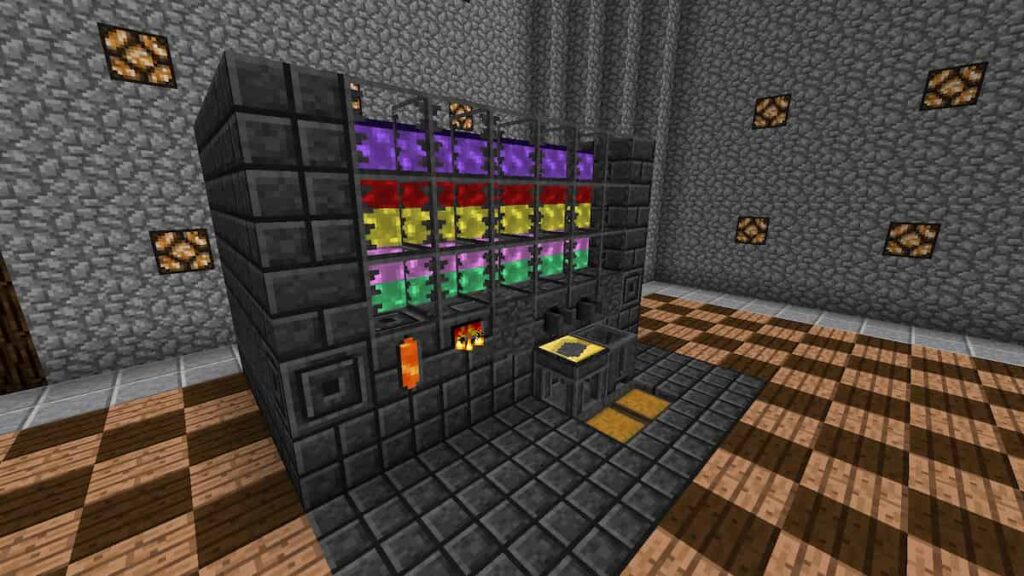 Tinker's Construct is a mod that adds tons of new ores, tools, and weapons into the game. With this mod, players will have the ability to construct their own weapons, piece by piece, with each new material having its own perks. Players will be able to choose from many new weapons and tools with Tinker's Construct, each with its own new combat style and benefits.
Download Tinker's Construct mod.
Blood Magic
Blood Magic is more of a magic mod than a weapon mod, but it adds many new powerful magic-themed weapons to the game. Obviously, this mod is based on blood harvesting magic, so if that is something that may make players squeamish, it may be best to avoid this mod.
Download the Blood Magic mod.
Draconic Evolution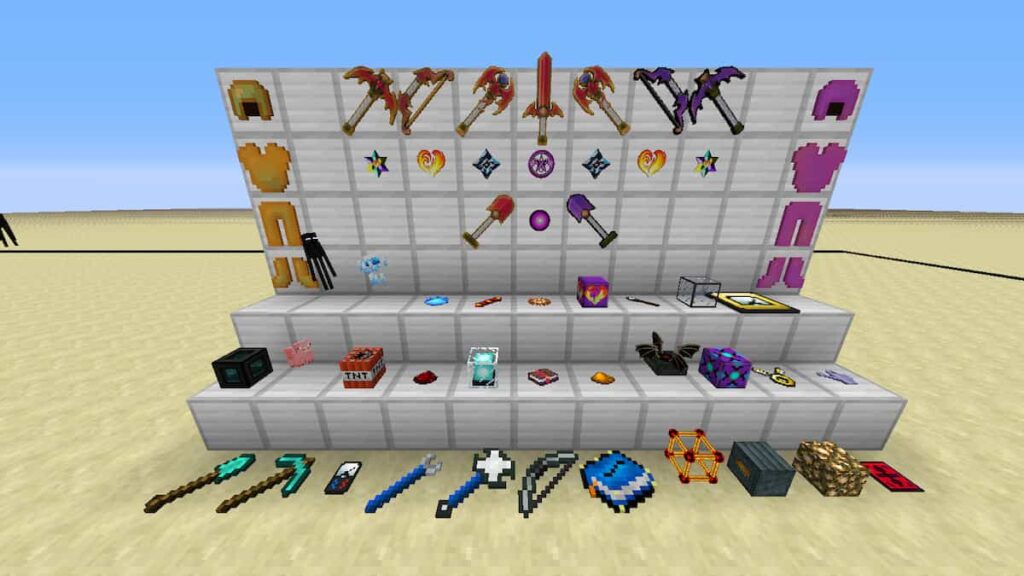 Draconic Evolution is a mod that focuses on late-game content. It adds extremely powerful weapons and armor to the game. While these items are sometimes difficult to obtain, they are entirely worth it. This mod also includes other game-altering mechanics like weather control, teleportation, and mob farming.
Download Draconic Evolution mod.
Related: Best Minecraft Survival Mods
Techguns
For players looking for the best gun mod for Minecraft, Techguns is a heavy contender. This mod adds dozens of guns to the game. All of the new weapons have great textures and include their own unique craftable ammunition.
Download the Techgun mod.
Archer's Paradox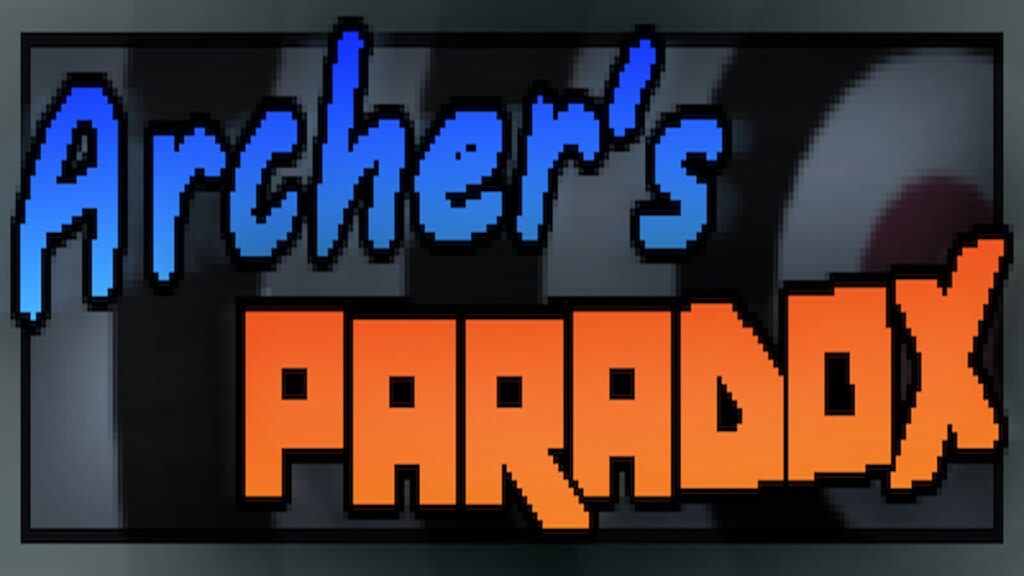 For players looking to expand the archery system in the base game, Archer's Paradox is a great choice. This mod adds many new arrow types, all with their own unique crafting recipes and buffs. These overpowered arrow variants add a new level to ranged combat in Minecraft.
Download Archer's Paradox mod.
Interested in more mods for Minecraft? Check out Best Minecraft Zombie Mods on Pro Game Guides!