It's super frustrating when you can't connect to a Minecraft server. Especially when it gives you the dreaded "Outdated Client" error that some users have faced.
However, there's a super easy way to fix this issue. You just need to make sure your own Minecraft installation is up to date!
To do this, first restart your Minecraft launcher. This should automatically update your client to the latest version.
If this doesn't work, you'll need to go to the Installations button. Check which version of Minecraft you're currently running. If you've previously used an older installation version to access a server, you may be running an older version of the game. Make sure to either switch to the most recent installation, or create a new installation with the most recent version of the game.
It's possible that the server you're trying to connect to is running a snapshot version of the game, instead of the latest whole patch. In this case, you'll need to select the latest snapshot instead of the current full patch.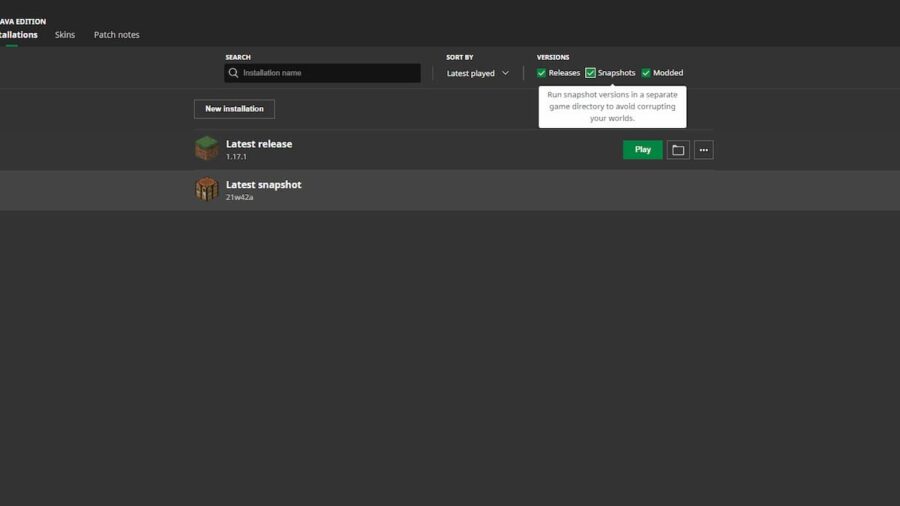 Additionally, any modded versions of the game you're running could be affecting this, so make sure all your mods are compatible with the server.
Once you've updated your client and checked all these steps you'll be ready to go. Reconnect and there'll be no issues!
Looking for a new server in Minecraft? Check out Best Minecraft Prison Servers on Pro Game Guides