Like the sculk sensor, the lighting rod is another new redstone item that was added in the recent update. That said, you can make a lighting rod with three copper ingots placed in the following pattern inside a crafting table.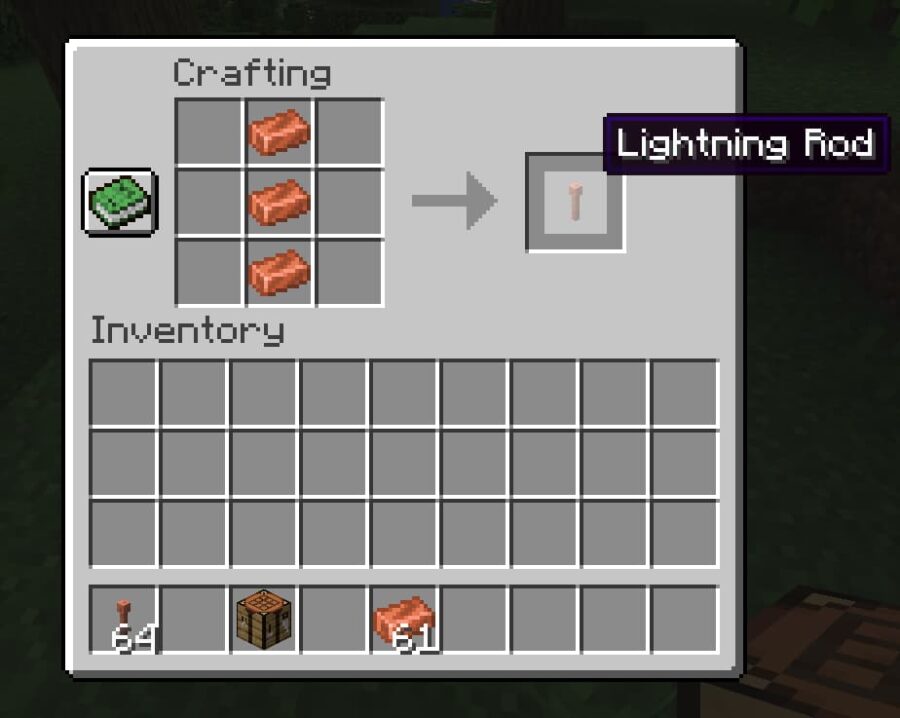 However, if you haven't made any copper ingots yet, you can get them by mining copper and then melting it down inside a furnace. You can also find the copper you need in the early levels of caves going down. Once you find the copper you need for the lighting rod, you can mine it with at least a stone pick or better.
When you get the raw copper, feel free to throw it into your furnace, and after it gets done cooking, place the ingots in the order shown by the pattern above. Doing so will then create your new lighting rod, and you can then use it for various Redstone creations.
The primary use for it is to send wireless signals every time it gets hit with lighting and can be used to divert said lighting strikes. Along with this, it can be used as a power source in Redstone creations; how neat is that?
For more on Minecraft, Where to find Glow Squids in Minecraft and Where to find Goats in Minecraft