Shulker Boxes are one of the most useful items for transportation and storage in Minecraft. They are similar to Chests, in which both storage units have 27 item slots. However, Shulker Boxes have one advantage that make them even more useful than Chests.
Where normal Chests are destroyed, they drop all of the contents that were stored inside. This isn't the case with Shulker Boxes. Shulker Boxes will keep every item inside—even if it breaks—and can be picked up and stored as 1 item slot in your Inventory. That means you can carry 27x more items per 1 slot when carrying Shulker Boxes, which is why they are so valuable for travelling.
What You'll Need
Here's everything you'll need to craft a Shulker Box:
2x Shulker Shells
1x Chest
How to make a Shulker Box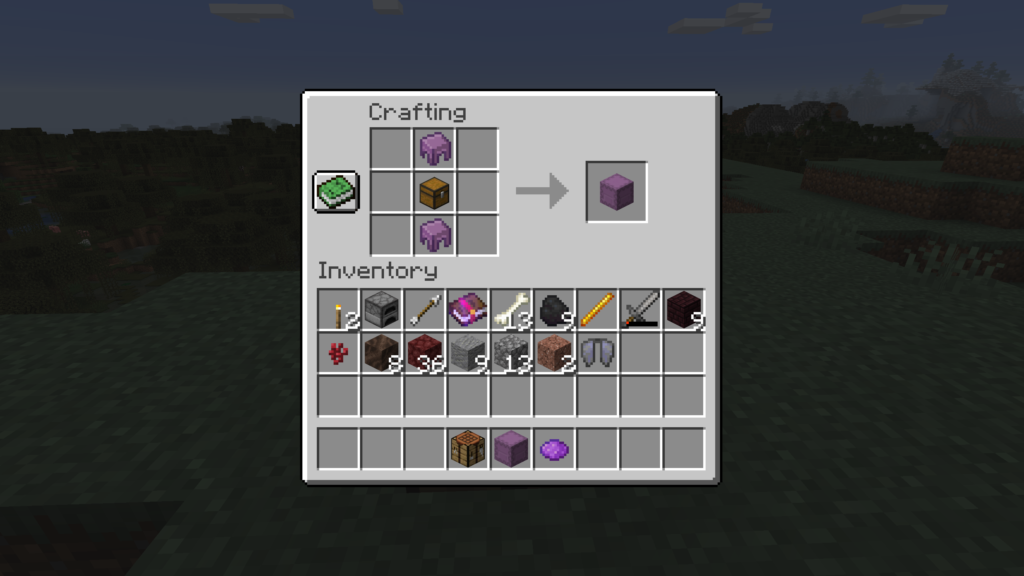 Place 2x Shulker Shells and 1x Shulker Shells into a Crafting Table. The Chest should be placed in the middle slot. Place 1 Shulker Shell above the Chest and the other Shulker Shell below the Chest. See image above.
Additional Info
How to get Shulker Shells
Shulker Shells can only be picked up by killing Shulker mobs. These enemies are located in End Cities, which are located in the End where the Elytra flying item is also located. End Cities look like tower fortresses, and within these towers are multiple Shulkers to defeat.
Shulkers have a 50% chance of dropping Shulker Shells upon death. To increase this drop rate, bring a sword with the Looting enchantment. Ideally, your enchanted Looting sword will be Level 3—the maximum enchantment level—which will raise the Shulker Shell drop rate from 50% to a 68.75% chance.
How to Dye Shulker Boxes
Once crafted, Shulker Boxes can be dyed any color. Simply place the Shulker Box and your choice of dye into a Crafting Table.
This process can be reversed if you don't like the new color. First, place down a cauldron and fill it with water. Then equip your dyed Shulker Box. Once equipped, Right-click the cauldron and the dyed Shulker Box will change back to its original color.
Additional FAQS
The quickest way to break a Shulker Box is with a pickaxe.
Shulker Boxes can be stored in all other containers except for other Shulker Boxes.
Shulker Boxes will drop as an item if pushed by a piston or blown up by an explosion.