Change up the look of your next build by learning how to make a Soul Campfire! This is a new addition to the Minecraft 1.16 Nether update, and it burns a ghostly blue flame that will make things look a bit more spooky around your base. You're going to need to head deep into the Nether for the specific ingredients to craft it, but it will be worth your time to do so!
How to Make a Soul Campfire
Soul Campfires are relatively easy to create, it's just going to take a bit of doing to obtain the Soul Sand or Soil that is required to create them.
Step 1: Go to the Nether
You will need to make a Nether Portal to get to the Nether. This generally requires you to harvest obsidian, make a 4x5 rectangle, and light it with a Flint and Steel. Jump into the purple portal and you will find yourself in the Nether.
Step 2: Look for a Soul Sand Valley Biome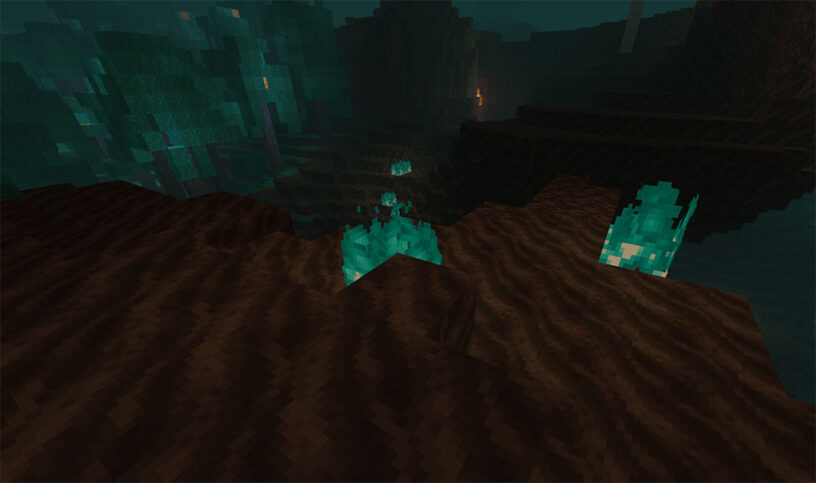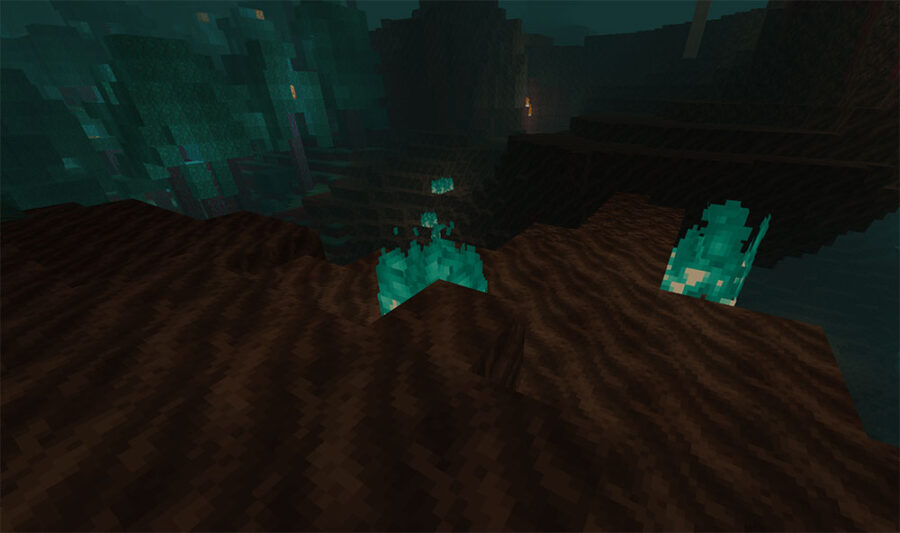 The Soul Sand Valley Biome is a new biome type that you can find in the Nether. Soul Sand has existed for a while, but now there's new resource called Soul Soil that can be found in the same areas. Soul Sand is kind of creepy looking and slows you down when you walk through it. Soul Soil has a similar color, but is wavy and doesn't slow you down. You'll know you are in the right place if you see some blue flames coming off the soil. Harvest some of the Soul Sand or Soul Soil, you will need one for every Soul Campfire you want to create.
Step 3: Craft the Soul Campfire
Now you just need to gather up the remaining supplies. Have some sticks and three pieces of wood. Place your Soul Sand or Soil in the middle of a Crafting Table, place three sticks, and three pieces of wood at the bottom. Check out this image for a reference: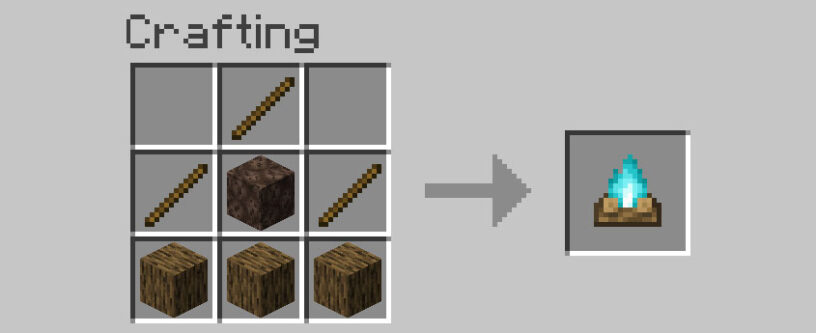 Done!
That's everything you need to do to create a Soul Campfire. These aren't as bright as a standard campfire, but they look awesome with that blue flame. These should give you some different visual options to go with that can color coordinate with a more creative build! You can also use these in an area that you are building with ice, because they won't melt those frozen blocks like a normal campfire would.
If you're starting a new world in the update, check out our Minecraft 1.16 Nether Seeds post!